George's Island-More than Just Snakes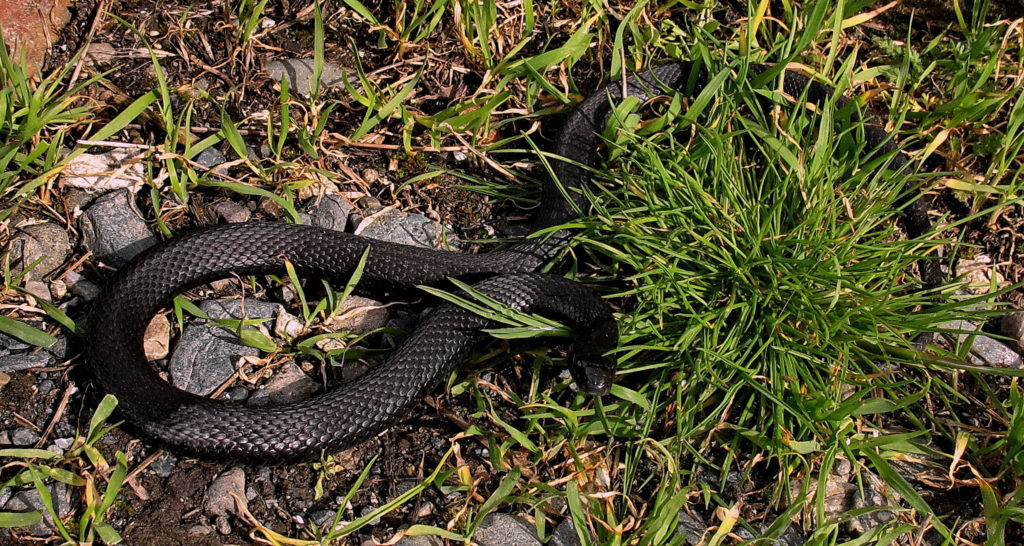 Celebrating Canada's 150 birthday means parties and special events this entire year. I mentioned in an earlier post on Nova Scotia's National Parks & Historic sites that I'm doing my best to get to some of these.
During Rendez-Vous 2017 Tall Ships Festival such an opportunity presented itself.  George's Island was opened for tours, a concert and a Taste of Nova Scotia event were held there.
What could I do-I bought tickets to the tunnel tours and hopped on the ferry.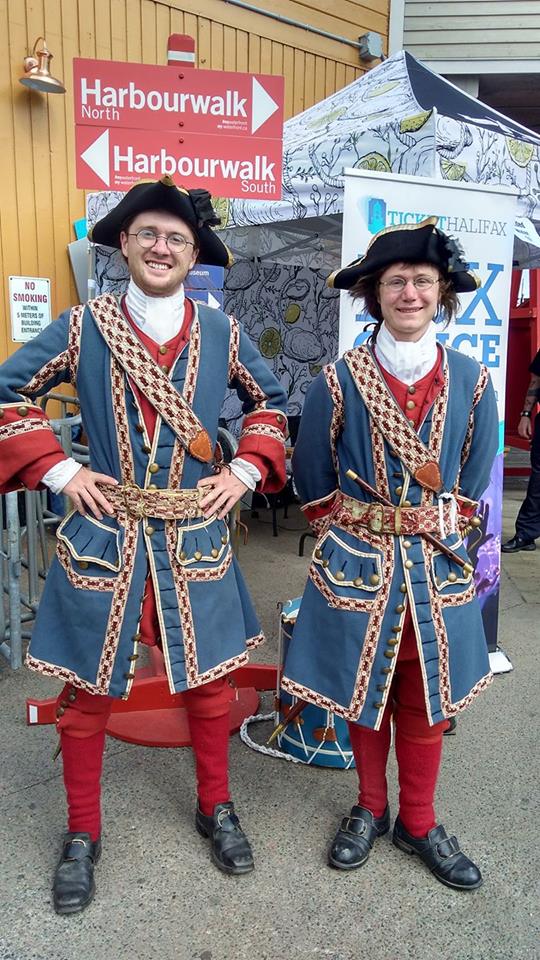 George's Island is a teeny clump of land smack dab in the middle of Halifax harbour. In fact, it's a glacial drumlin-dirt, rocks etc, deposited in a heap by the passing of a glacier.
Small but mighty, this strategic island became an important line of defense for British Military against enemies that may approach by sea. Fort Charlotte-named after King George's wife, is home to an intricate system of tunnels, walls and ditches ensured that gaining access to the island may well nigh be an impossible feat. If George's island were indeed impenetrable-well, we will never know. George's Island was never attacked.
Most of the tour was self guided, however I got in one line ( I wasn't sure for what) and it turned out to be guided tunnels tours.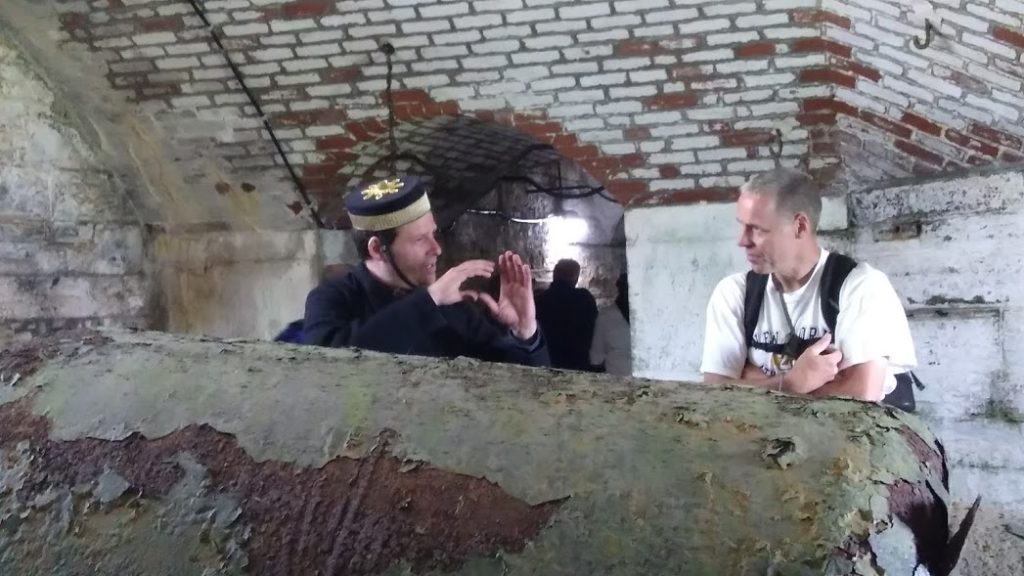 George's island is supposed to be fairly well know for snakes. Yes, that's right-you heard me-snakes. The Nova Scotia Museum website calls the population of garter snakes on George's Island "dense'.
Yuck.
And, oh dear God.
Let me be clear. I don't freak out over snakes, but I am not a fan either.  I don't want them slithering over my feet… ewwwww. I felt it in my best interest, considering  the somewhat confined spaces of tunnels, to inquire about the possibility of snakes joining the tour. The young uniformed soldier assured me that the tour leader was well equipped to deal with any such interlopers and would protect us from any close encounters.
I could picture myself being flattened with a frightened stampede of people all trying to squeeze through a tiny tunnel opening at once. But,thankfully, the snakes did not deign to join us..
Roaming around the rest of the island was enjoyable. The views of Halifax and the Tall Ships docked alongside were great. The  Parks Canada staff was friendly and knowledgeable about the island's history. It was an opportunity to visit a site that is not often open to the public, and I'm glad I took it.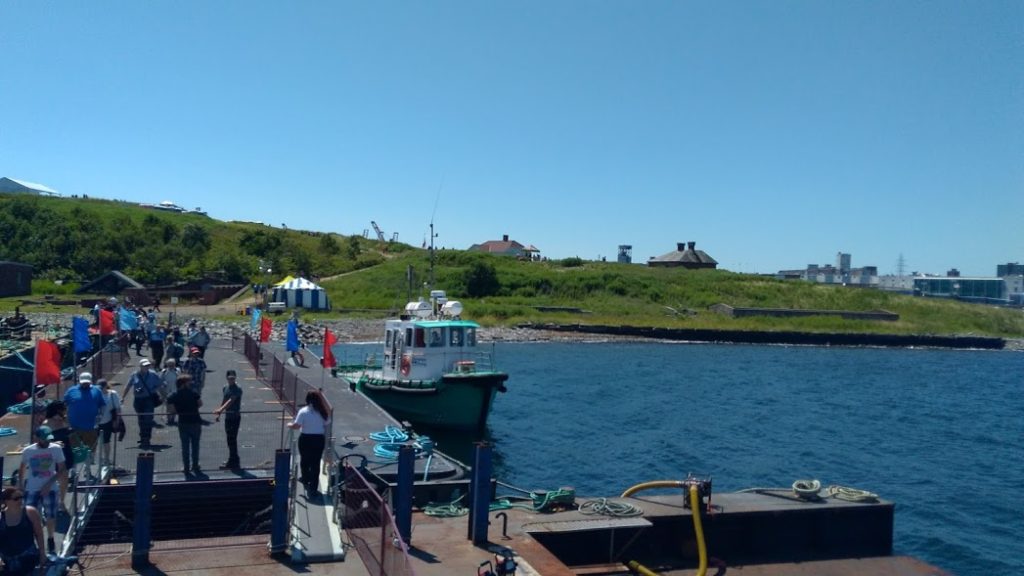 What You Need to Know About George's Island:
It's only open to the public during special events
There are port-potties available.
Bring water and a snack maybe-no shops or places to grab a bite
Sunscreen, please.
There is a bit of a hill coming up from the wharf and the ground can be quite uneven, so good shoes and even a walking stick can be helpful if you are balance challenged.
You can pretty much stroll around the entire island in less than an hour.