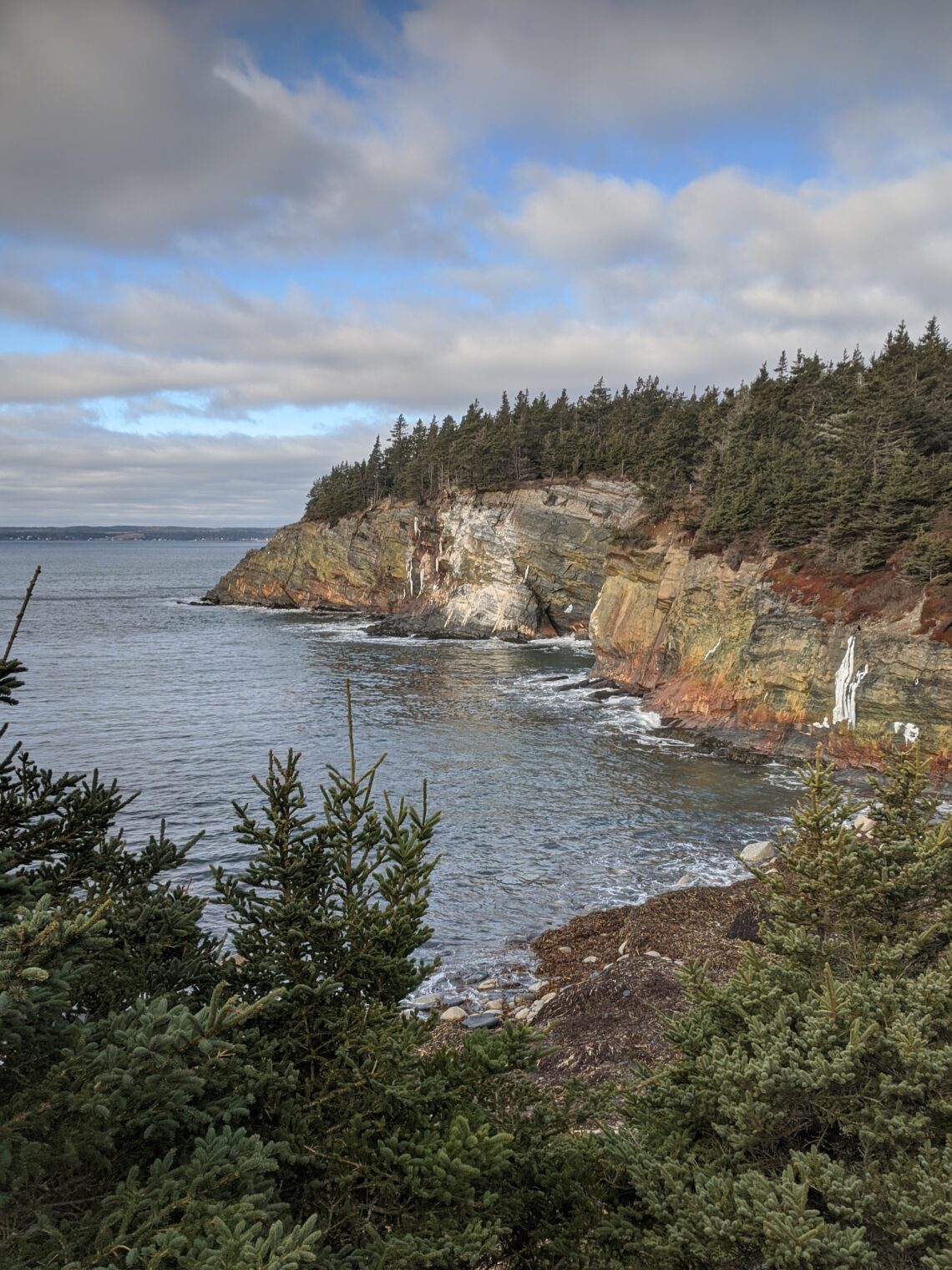 There's a a trail in Lunenburg Co. that is  (one of ) my new favorites…It's Gaff Point,located about an hour and a half from Halifax.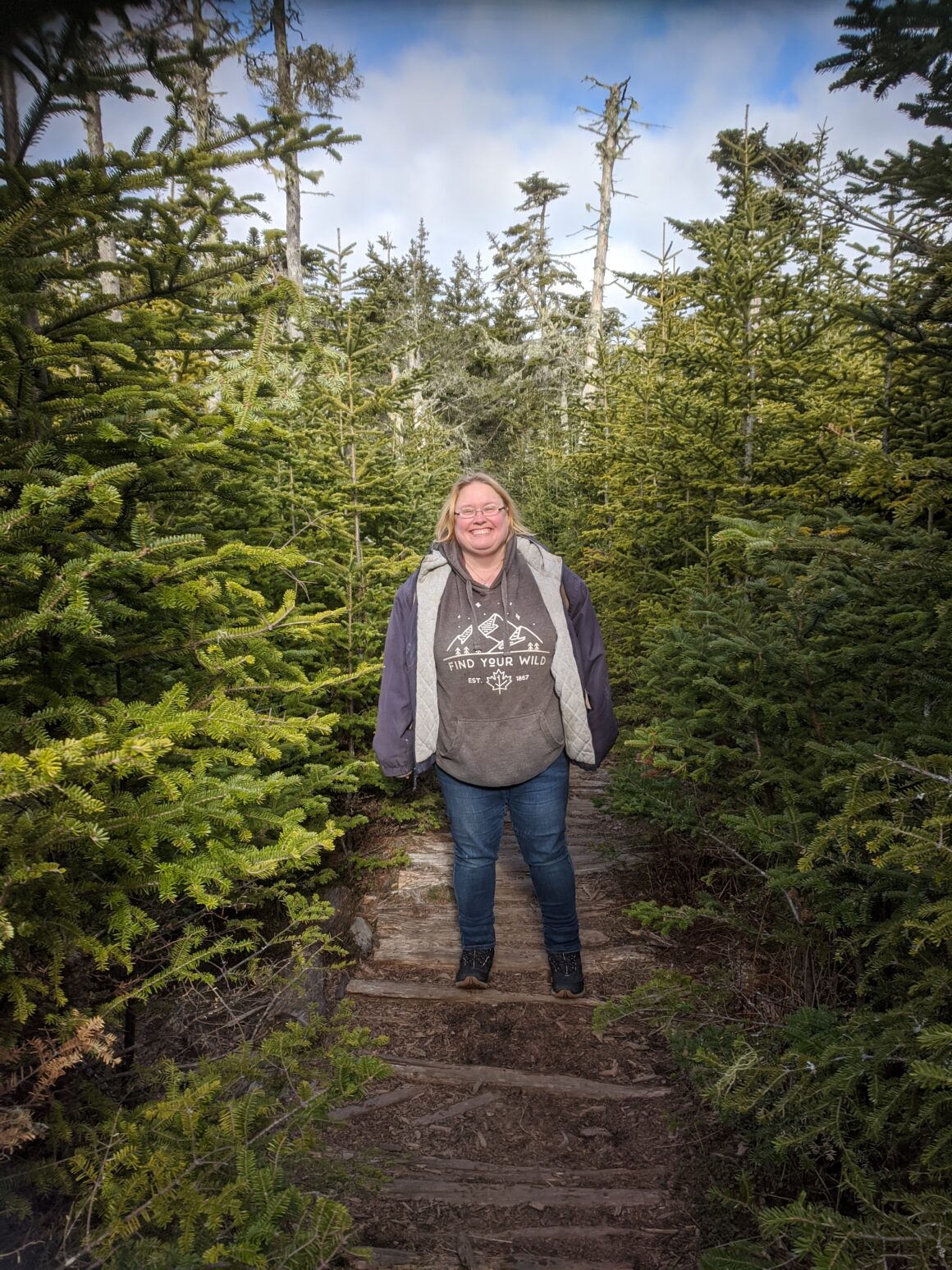 As part of  the trailhead, you need to across pebbly Hirtles' Beach. but if you go during low tide you can walk across sand instead of rock.  Wear good hiking shoes regardless. Next, there is a short climb through a privately owned field. Please heed signs for keeping gate shut, etc.
The hike is just over 7 km , and rims around around the Point.
Much of the trail is easy traveling, but you'll encounter roots and rocks. Look out for  wet sections and some boggy ones that can be traversed by makeshift bridges. The path  is easy to follow through the woods.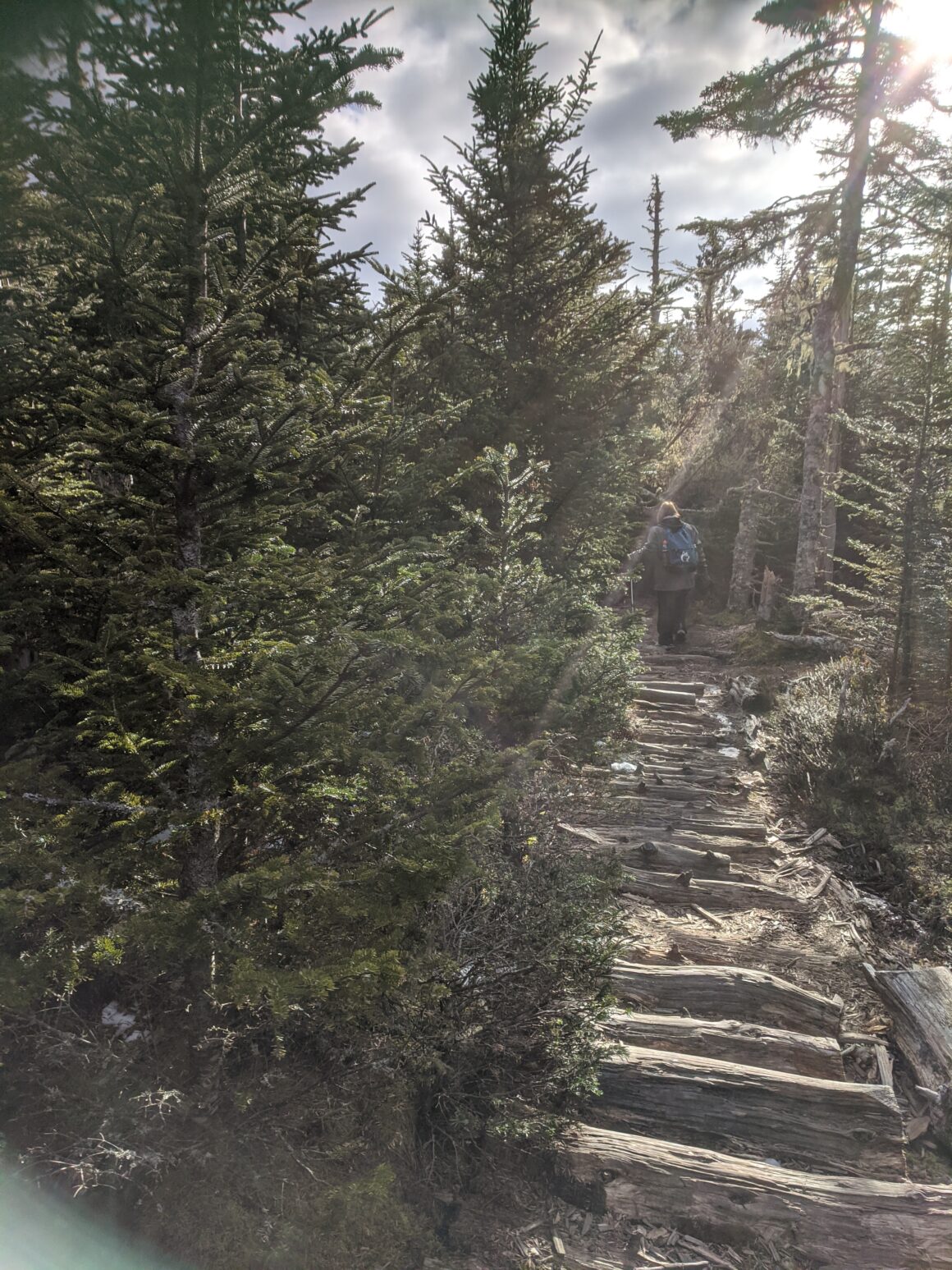 There are great lookouts peppered along the trail on the coastal side-views are beautiful-please take time to view some of these.
At times you'll leave the woods to cross the shoreline and this is one of the spots where good shoes are a must- boulders large and small are strewn along the shore and in your path.
This shoreline great spot for a lunch break. If it's not foggy, you 'll see views of the LaHave Islands and Moshers Island, and if you are lucky, you may see seals or other water creatures.
Click To Tweet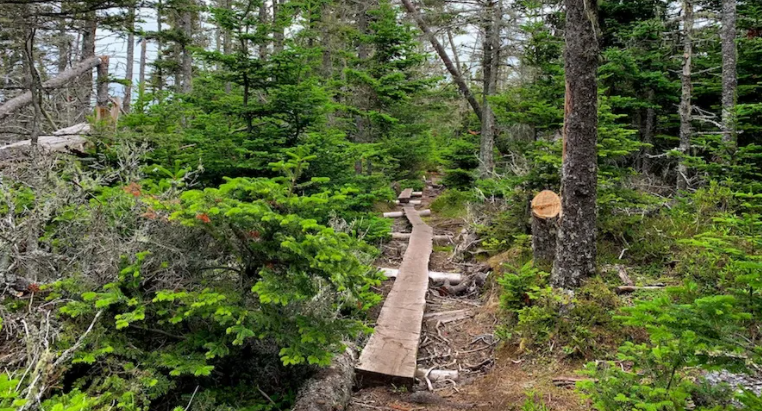 Ahhhh yes. The 'Secret Beach'-aka Sandy Cove.  It's not so secret as evidenced by the well worn path on your right as you hike in..I was too chicken to take the rope down to the beach, but I think it might be  much easier then it looks and I'm planning on it the next time I go.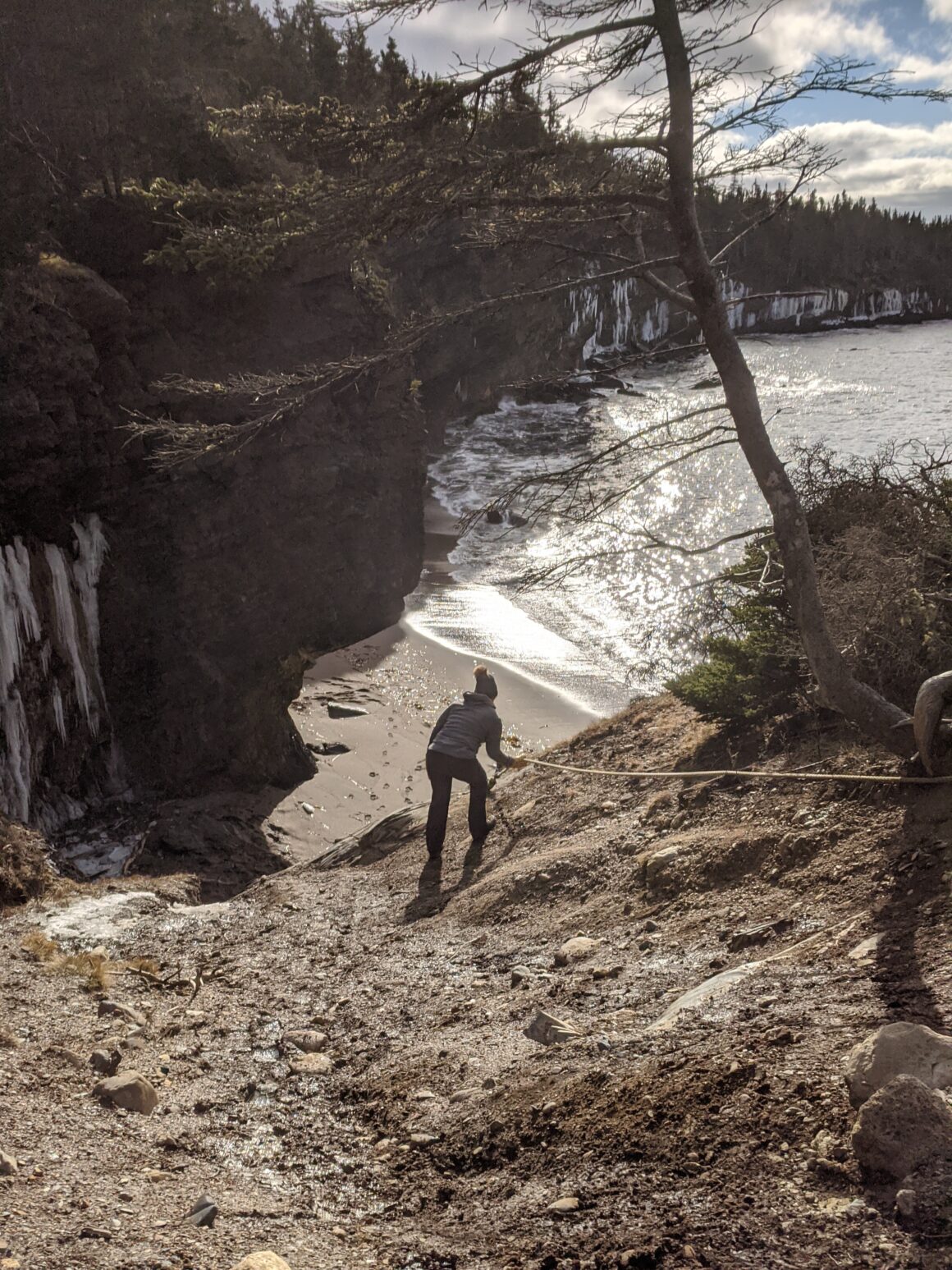 This trail is gorgeous. I can't wait to do it again.
What Else You May Want  to Know About Gaff Point:
There is a large parking lot that is very busy during summer months.
 Prepare for colder temperatures along the coast
 This area is prone to ticks so take the usual precautions
Bring lots of water and snacks.
Trail is really soupy after a heavy rain.
Pack litter out
Keep pets on leash
Directions to  Gaff Point
Take exit 11 off Highway 103
Take Nova Scotia Trunk 3W approximately 12 km
Turn left onto NS-332 W (signs for Riverport) and continue for 4.3 km
Left turn onto Kingsburg Rd and continue for 1.5 km
Turn right onto Hirtle's Beach Rd and continue for 1.5 km