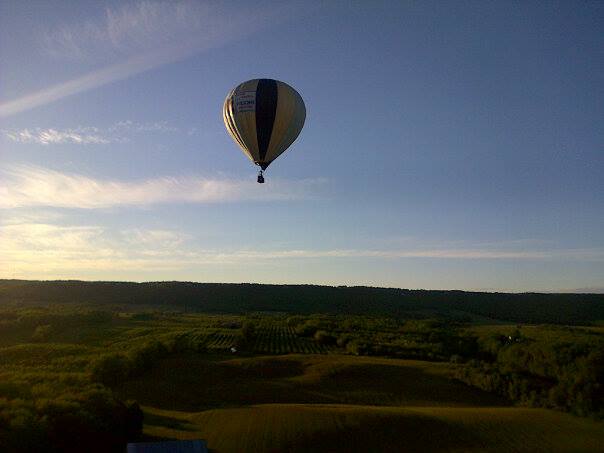 Up,Up and Away! Hot Air Balloon Ride with East Coast Balloon Adventures
Since we have been recently talking about Bucket Lists, I thought I'd tell you about fulfilling one of hubby's bucket list dreams for his 65th birthday, several years ago.
Thanks to East Coast Balloon Adventures, we celebrated high above the valley where the scenery was just exquisite.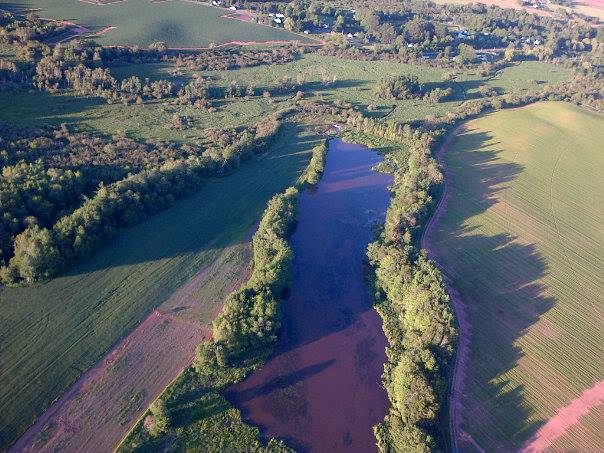 Contacting the company several weeks in advance to purchase our rides, I chose a date a bit prior to hubby's birthday. They only go out on weekends, so date choices were limited. At last, the evening rolled around (they do sunrise and sunset rides) we met the crew at the Big Stop in New Minas to assess the weather.Although it was a beautiful evening, the air movement  had to be just right with light winds ( less 15 km per hour) and no rain or unsettled weather approaching.I had no desire to be blown out over the Bay of Fundy!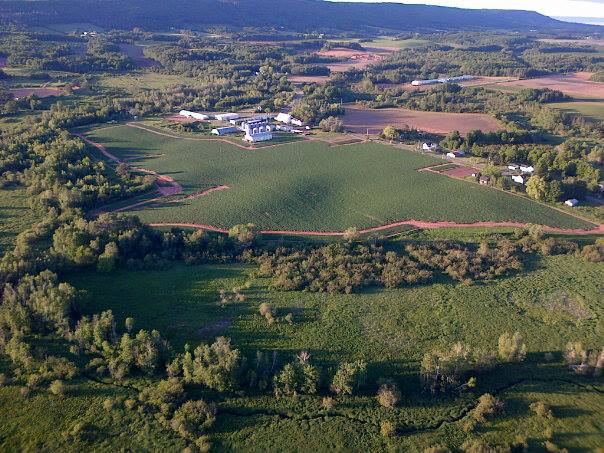 Driving north, we parked at the Sheffield Mills hall which would be our departure point. There was more anxious waiting while the balloons and baskets were readied to accept their excited passengers.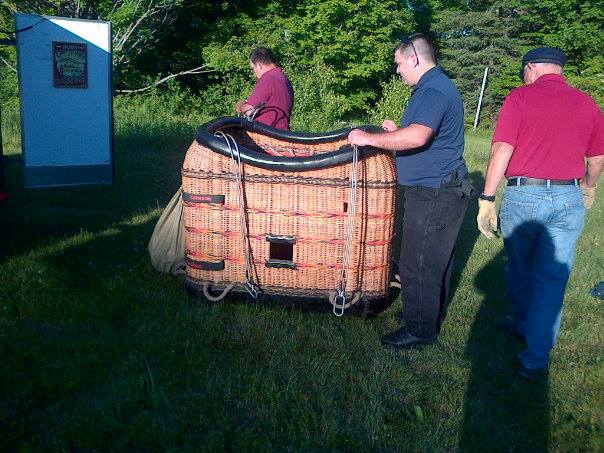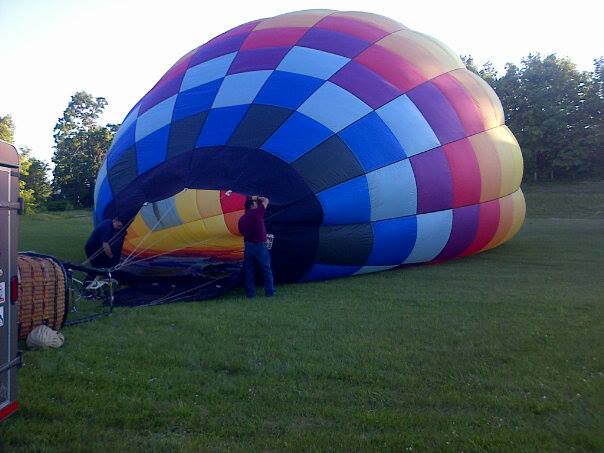 Our pilot was Bud Hebrlee, a ballooning enthusiast from south of our border who loves  participating in balloon festivals and ballooning in general.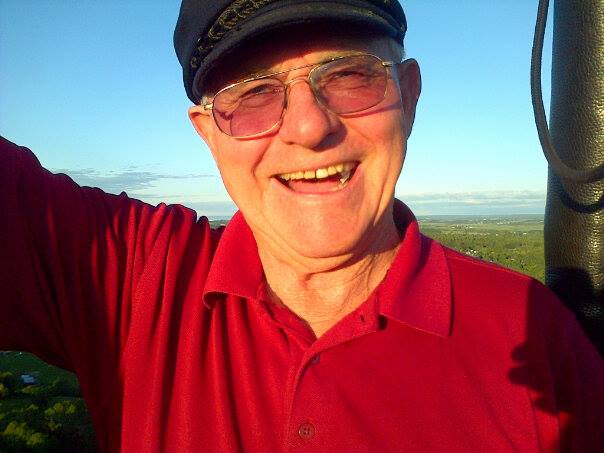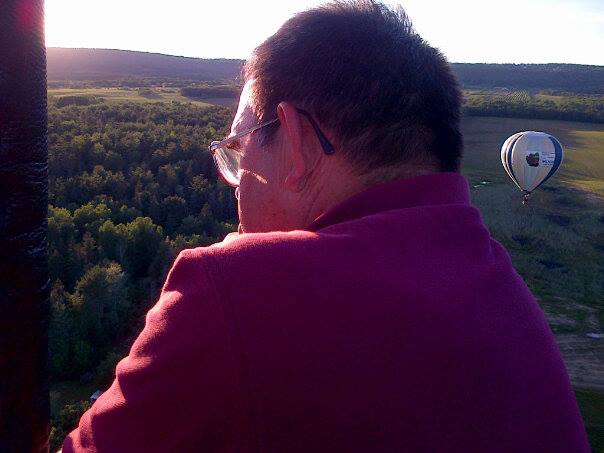 We for up almost an hour, but it seemed like 15 minutes. Ant like people rushed out of their homes to wave to us. Horses and cows were minuscule creatures grazing green meadows.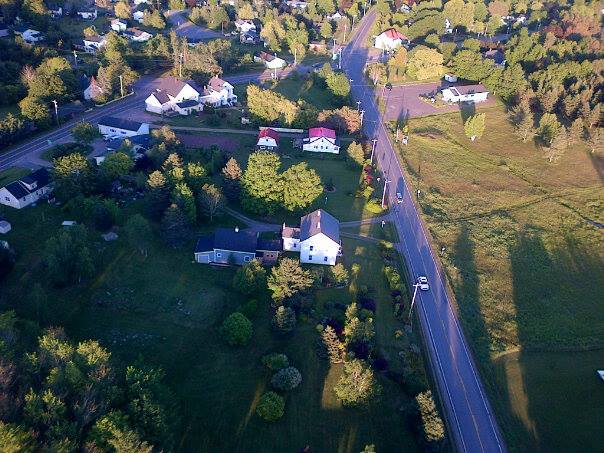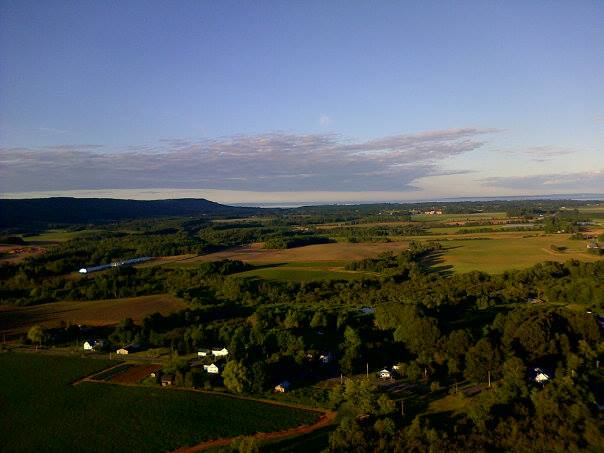 Although I had no fear going up and floating around,I was most concerned about the landing. I am not as able bodied as some. However, we landed quite gently in a farmers field,spilled literally out of the basket and were whisked away by the crew who had been following us in a chase car.(That was fun to watch)
Finally,we had  a champagne/sparkling juice toast to celebrate this once in a life time event.
What you need to know if you are thinking about a Hot Air Balloon Ride with East Coast Balloon Adventures
Hot Air Balloon rides are s $275+HST, and if you are pregnant, have had recent surgery or other medical condition, you may not be allowed to take a ride. Individual weight restricts are also in place. To find out more,contact East Coast Balloon adventures directly .
Allow about 4 hours to do air checks, and ready the hot air balloon for take off.
Space is limited inside the balloon, so just take your camera. You can take binoculars but I personally think eye-balling the scenery is great.
We just wore tee shirts and were quite comfortable.
Annapolis Valley Ballooning offers a similar experience.I can't comment on theirs because I haven't taken it.