Havin' Noodles at The Noodle Guy
Recently, I had opportunity to try out a restaurant new to me-the Noodle Guy in  Port Williams .
The Noodle Guy is one of those little nook type eateries with the menu chalked up on a blackboard and cozy little alcoves for good conversation.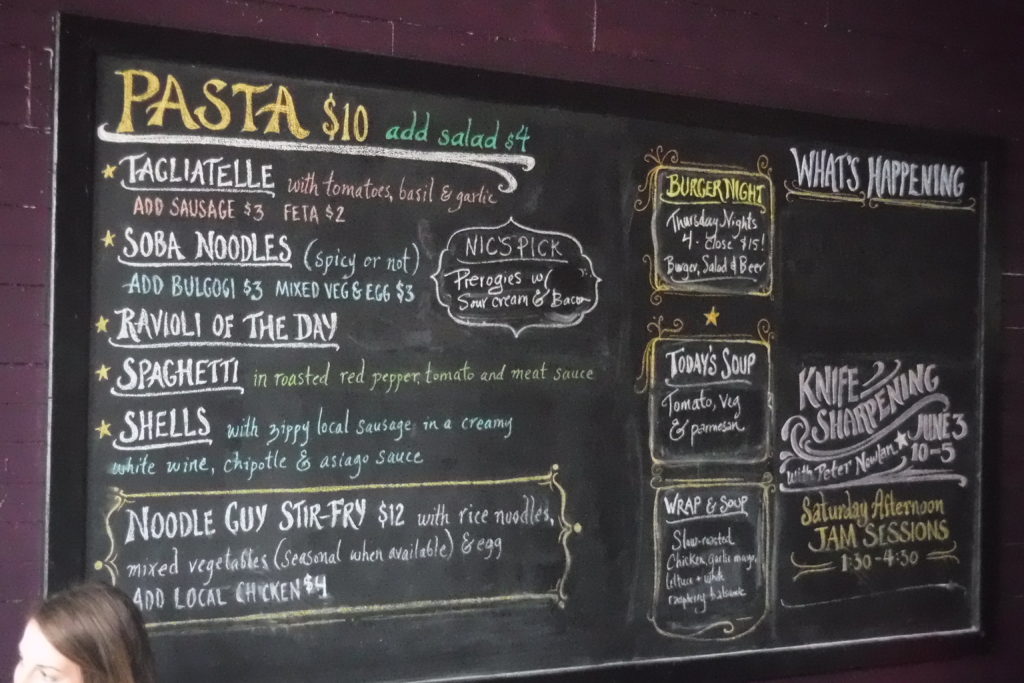 I was not surprised at that-it's kind of a trend right. now.
What's not  a trend is the Noodle Guy himself. Ross Patterson's (AKA Noodle Guy ) little labour of love received the Best Restaurant in Nova Scotia outside of the city by the Chronicle-Herald in January 2016.

Starting out as a  popular stall at the Wolfville Farmer's Market,  then to a small 'non-restaurant' selling homemade pastas and sauces, and finally to the cafe it is now, still selling take home pasta and sauces, still selling  a selection of local  products and meat, nothing has changed..and yet everything has changed.
We dropped in on a weekday just before lunch. It was moderately busy .
Joan and I both ordered the Rice Noodle Stir Fry  ($12) with added chicken ($4). It came in a big bowl, steaming hot. It was slightly spicy,which surprised me-but not overly so . I don't usually order dessert and I often drink water at a restaurant. I did have a coffee.
 Noodle Guy Pros
It was tasty and there was lots of food for a lunch serving. Nice atmosphere.  I can see dropping in for coffee. Friendly staff- but shouldn't all front line staff be friendly? It should really be a given.
Much of their ingredients are locally sourced.
They host a number of special events, including Thursday Burger night. Better call for reservations .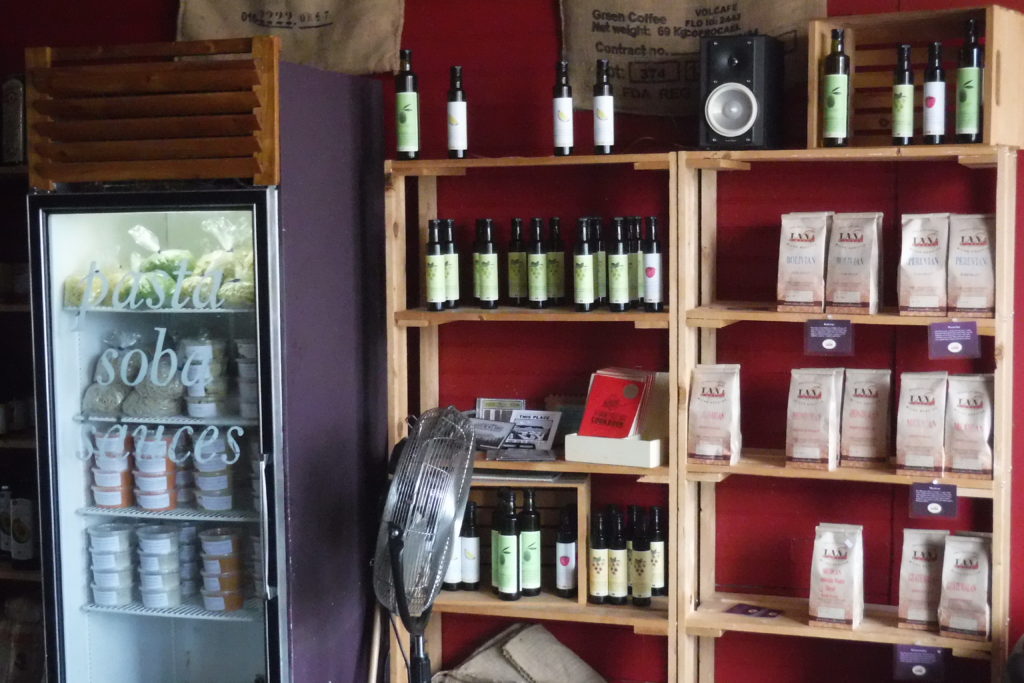 Noodle Guy Cons.
More veggies in the stirfry, please.  And to be honest- (and what's the point, if I'm not honest- I wouldn't pay $16 for  a lunch dish unless I were lunching as a special treat with a friend. Occasionally. Some of us need to be more budget-minded than others.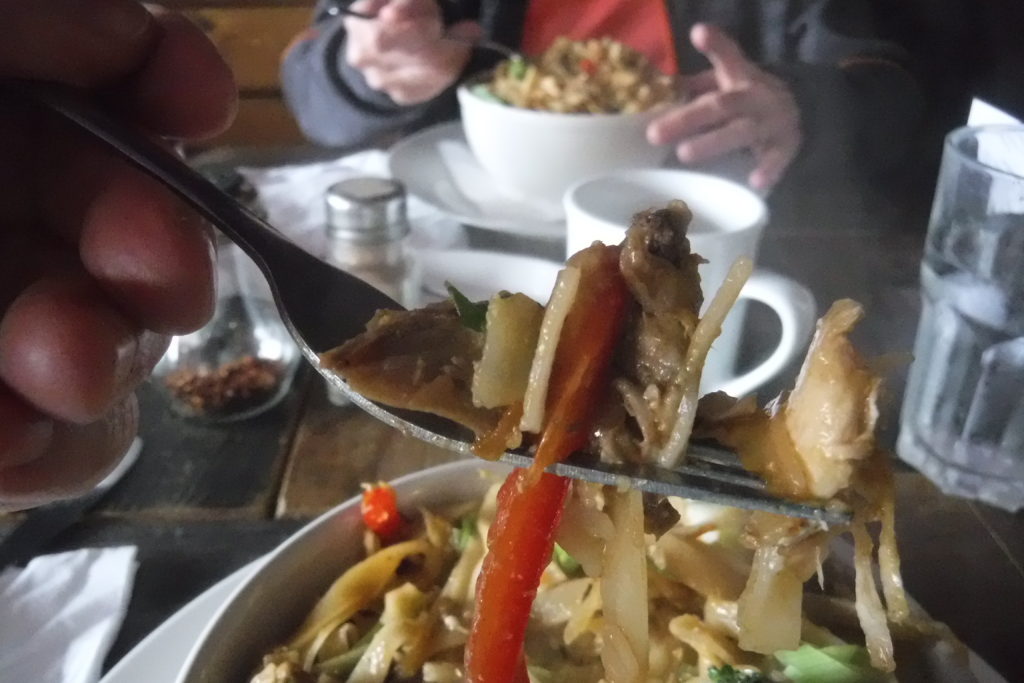 What You Need to Know:
Reservations are recommended for all special events at the Noodle Guy.
Parking is bad, bad bad in the front. But there is parking in the back take the 1st right (onto Kars St.)