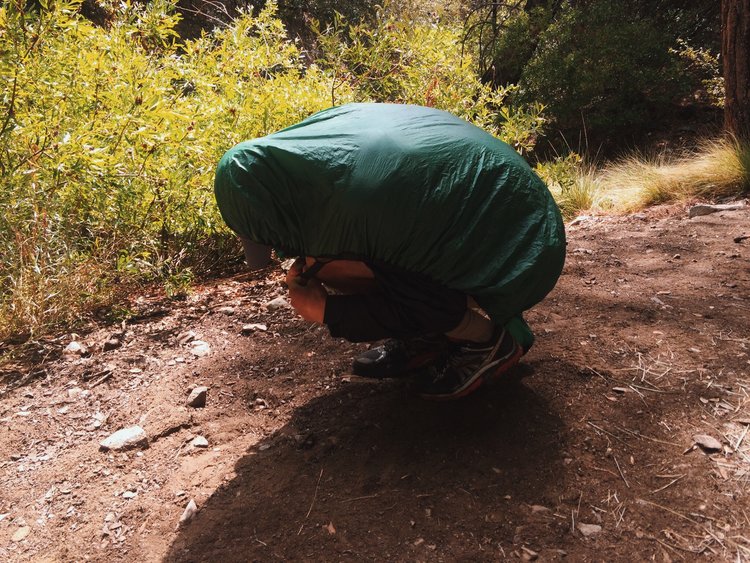 13 Things You Need to Know Before You Date a Hiker
So, you've met this person-and you are on your first date.  You getting to know each other over a double-double . It's going well, all talk about jobs and home towns and interests.
He mentions he loves the outdoors and especially hiking. You don't bother to say you…don't. Or, at least,that you are not very familiar with this activity. Or even  a big fan of the great outdoors. 
After all, how bad can it be to date a person who hikes?  Ignorance may be bliss but not when it comes to melding of opposite personalities.  Forewarned is, as they say, forearmed.
Here's what to expect if you date a hiker
Your first few hikes may feel like a forced death march, just putting one numb foot after the other.
 Wide, seemingly bottomless mud holes are no deterrent to the  rabid hiker
Neither is rain

Forget about sleeping in. Ever again. Every weekend is just another opportunity to find a new trail to trek.

Minus 10 is not an excuse to stay in the house. In fact, it's a perfect opportunity to try out the new snowshoes. And he just happens to have an extra pair. So, that excuse won't work.

Fresh air and struggling up steep inclines will force you to forgo your low carb diet in favor of chocolate, trail mix and  meaty sandwiches

You'll get up close and way too personal with heel blisters

Your closet will begin to sprout articles of clothing with label descriptions such as  moisture wicking and quick drying instead of dry clean only.

Yes, he carries a smartphone, but while you're snapping selfies with waterfalls and mountains for Instagram, he's only using his to to check the trail map.

Doing  a slow striptease only means it's tick checking time

You'll learn to carry tissue..and not to wipe your nose

You'll find out you need to carry those soiled tissues

out

with you, so you'll start carrying a ziplock baggie

Your disorganized boyfriend becomes the picture of organization on the trail.Need tweezers,band aid, sunburn cream? He has it in his pack, along with bear spray, a disposable rain poncho and yes, tissues
If you hate the thought  of any of these, then you may never be a hiker .
But that's totally okay. There are  ways to appreciate and even date a hiker, once you make it clear that hiking is to be done without you.