Stepping Back in Time-Ross Farm Museum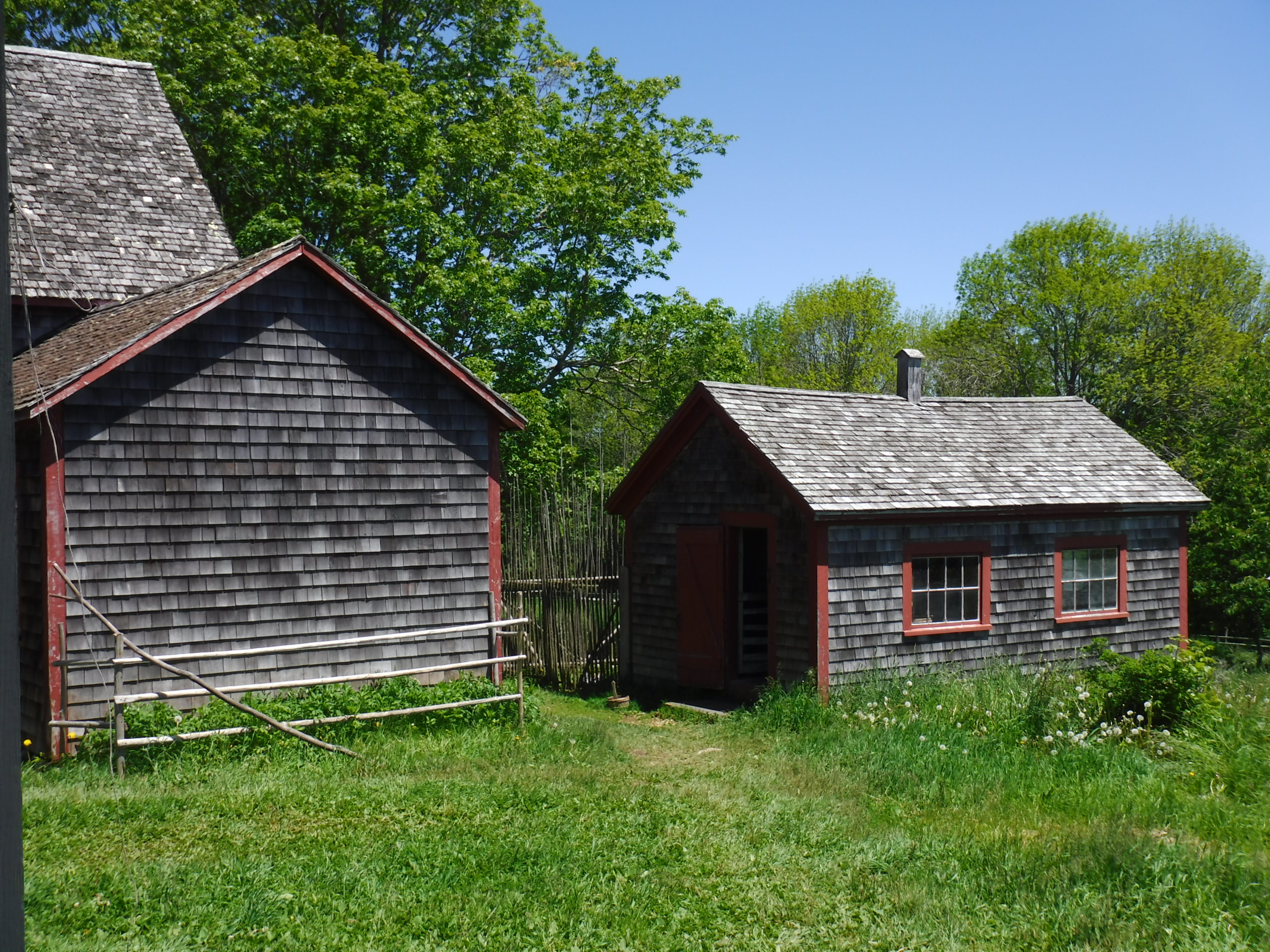 New Ross is a small community nestled in the heart of southwestern Nova Scotia,  between the Annapolis Valley and South Shore. If you live near here, perhaps you know it- walked a trail, attended one of their Christmas Fairs, or enjoyed a community supper. There's a very good chance you've taken the kiddies to Ross Farm Museum or just stopped in yourself. Even if you've been to Ross Farm before, there's always some event happening, be it a Pumpkin Planting or a Lunenburg County Pudding & Sausage Making Demo, so there is a good reason to drop by Ross Farm. As if you need one.
We didn't need a reason when we stopped in there recently on our way to Oak Island.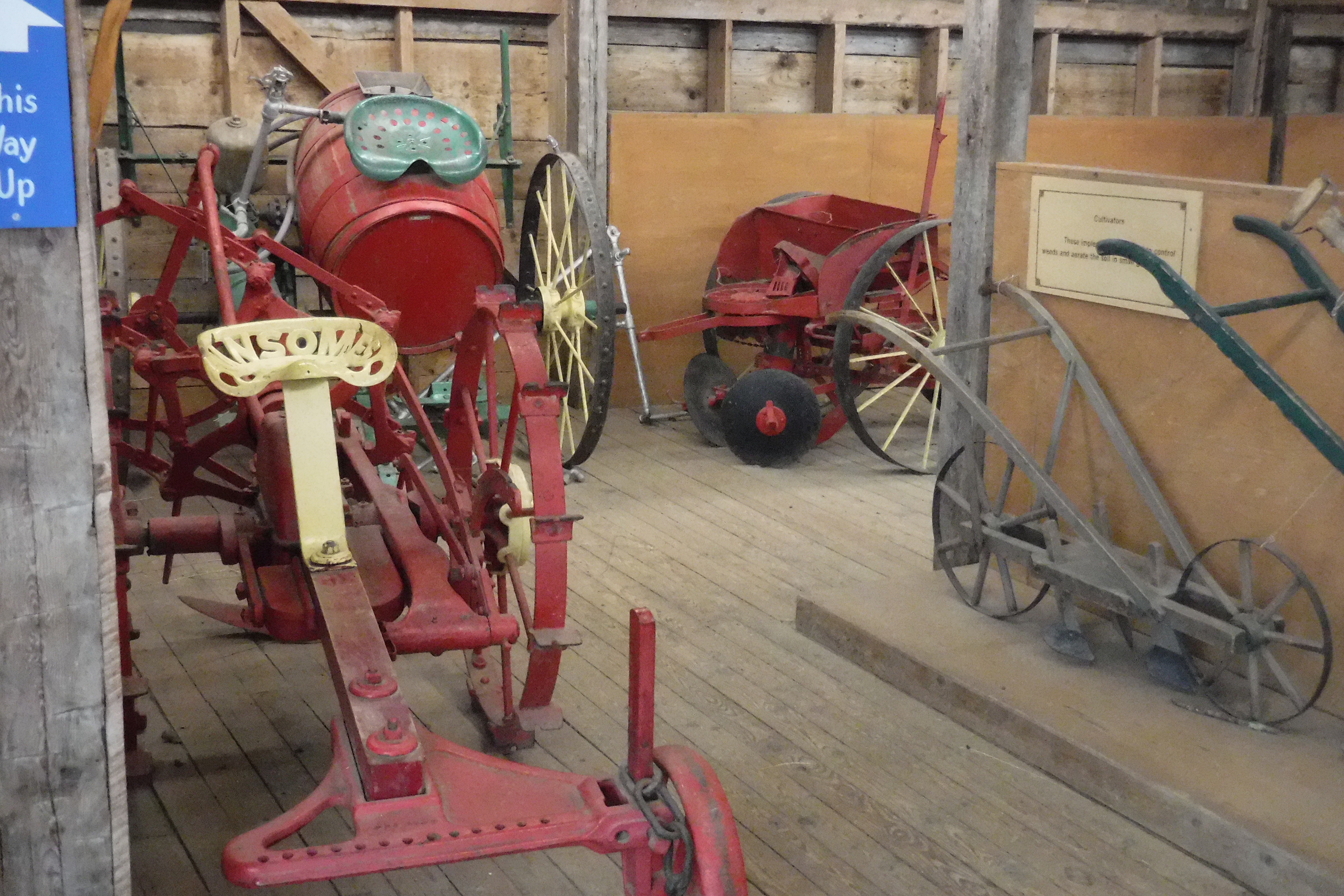 Established in 1969 as  part of the Nova Scotia Museum collection, Ross Farm continues to be a working farm museum showcasing a century and a half of agriculture in Nova Scotia, working the land that was originally granted to Captain William Ross. Oxen still till the soil the way it was in the late 1800s. Hay is still cut the old-fashioned way. Kitchen gardens are cultivated without the use of power tillers.
Plan to spend three or four gours  here. Besides visits to the Cooperage, Blacksmith Shop, and Stave Mill, there's an entire building filled with heritage fame implements.  You'll probably see a rooster strutting about and ginormous Berkshire hogs trying to keep cool in their pens. Depending on the time of year, babies many be about- lambs, chicks, piglets. In season, beautiful Canadian horses haul loads of visitors around the property either via wagon or sleigh. Guides in interpretive garb enhance your experience with demonstrations …or with cookies! Rosebank Cottage guide Frances was sweating over a hot oven the day we were there, making dozens of  molasses cookies to offer visitors to her kitchen. It was a pretty hot day in a stifling hot kitchen and Frances, God love her, informed me that her costumes consisted of four layers. And that she didn't really mind the heat! Depending on the time of year, you may see butter being churned, bread being baked or jelly being made.
Or babies being born.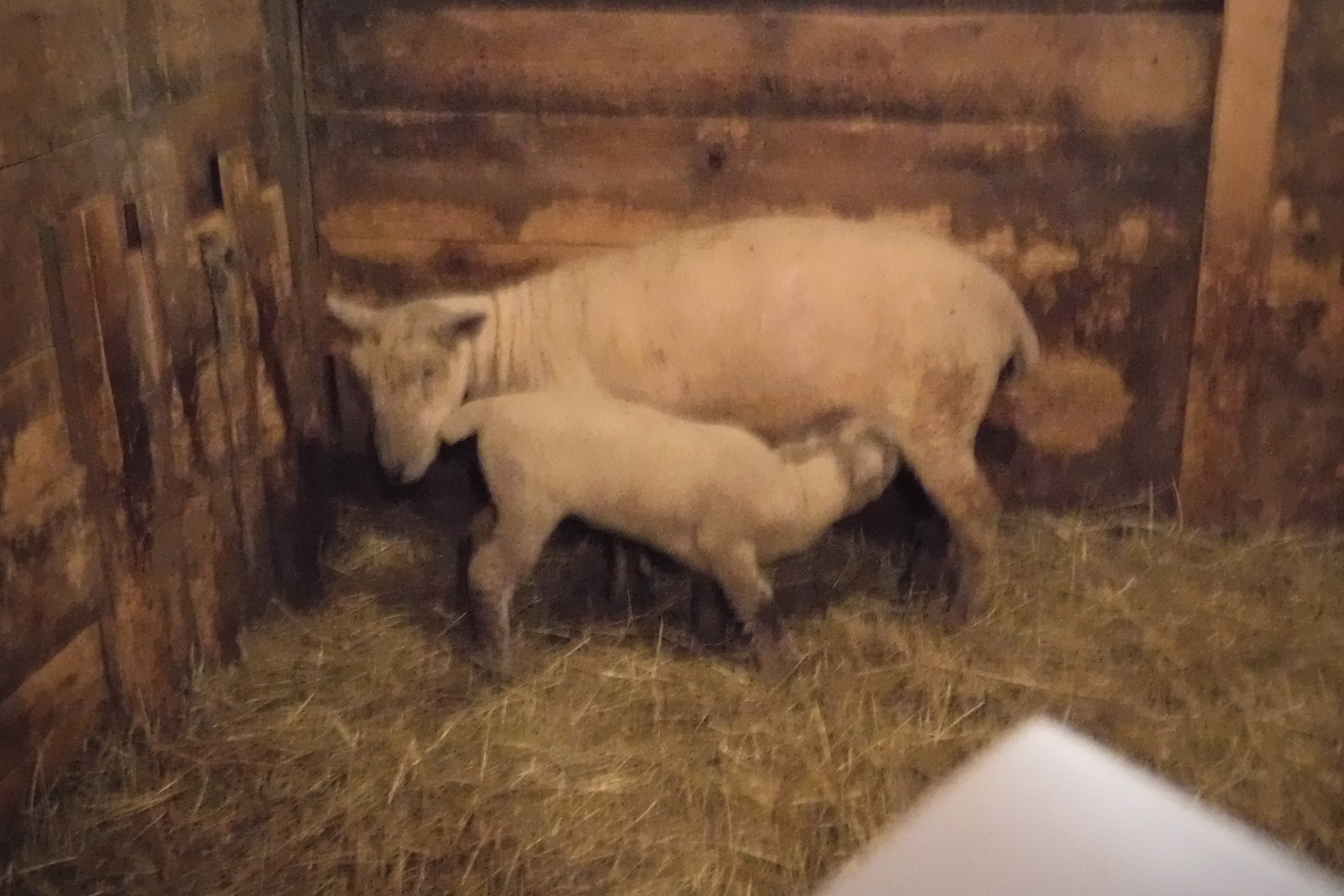 What You Need To Know About Ross  Farm Museum:
4568 Highway 12, New Ross,
Open 9 am-5 pm May Daily May 1st- mid Oct 9:00am – 5:00pm ,remainder of the year Wednesday to Sunday.
Adults $8.
Seniors & Students $6(student ID necessary)
Kiddies 6-17 $3; 5yrs and under free
Free admission for all Sunday mornings from 9:30-11 am
Family (no more than 2 adults )$20Click here for  a list of events happening at Ross Farm Museum.
There may be extra charge for some workshops and activities
Opening in June of 2017 Rural Roots Market, at Ross Farm, is open every Sunday, June 4 through Oct 1, 10 am – 2 pm.