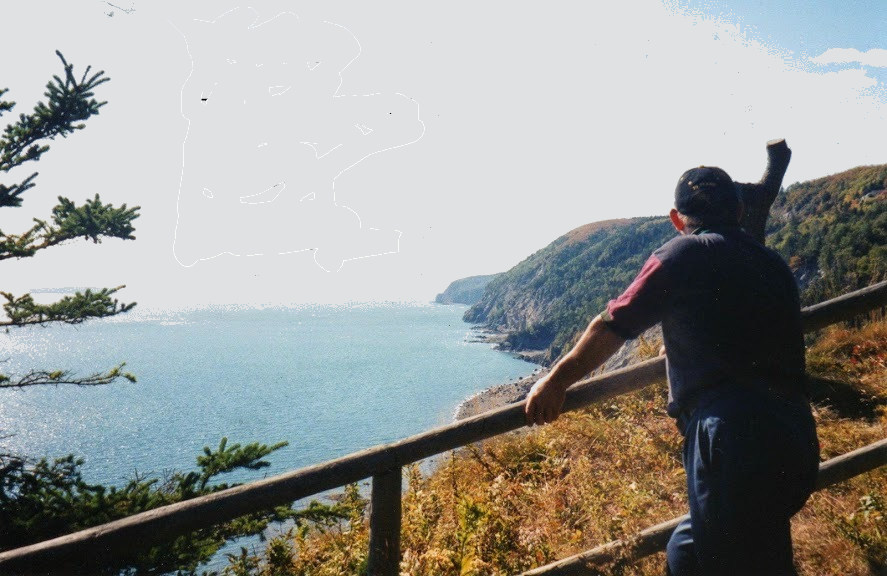 What is Your Why -Cape Chignecto Hike
I did it! I booked nights at 3 bunkhouses along the Cape Chignecto Loop. Not  as  easy as it might seem-sort of like a puzzle to get consecutive available nights booked.
Get two booked and the third is not available for the night you want..go back and start all over again.
Some may ask why I would want to do such a crazy thing at my age. Certainly my husband does…often.
What is my reason? My why??
I guess I want to prove I can do it – that 'women' of a certain age'  can do hard things -providing we aren't foolish about it and are totally prepared and physically able.
It's been on my periphery  since Hubby and I hiked to Refugees Cove a couple decades ago.
I hate unfinished hikes-see above.
I love the Bay of Fundy and all it's cliffs, caves and tributaries. I feel proud to have this majestic and mighty phenomenon in our province. The more I can experience this, the better I like it.  Of course, I may have a different opinion before I finish this hike.
This morning I successfully booked my spots along the trail..That makes it so real now. August will come quickly. It's time to stop dreaming and start doing. Bear down on a bit on the training. Do more hills. More kilometers. Throw on the backpack and go. Click To Tweet
Lord help me, what have I done
What is your Why?
Look for my gear list in an  post coming soon.