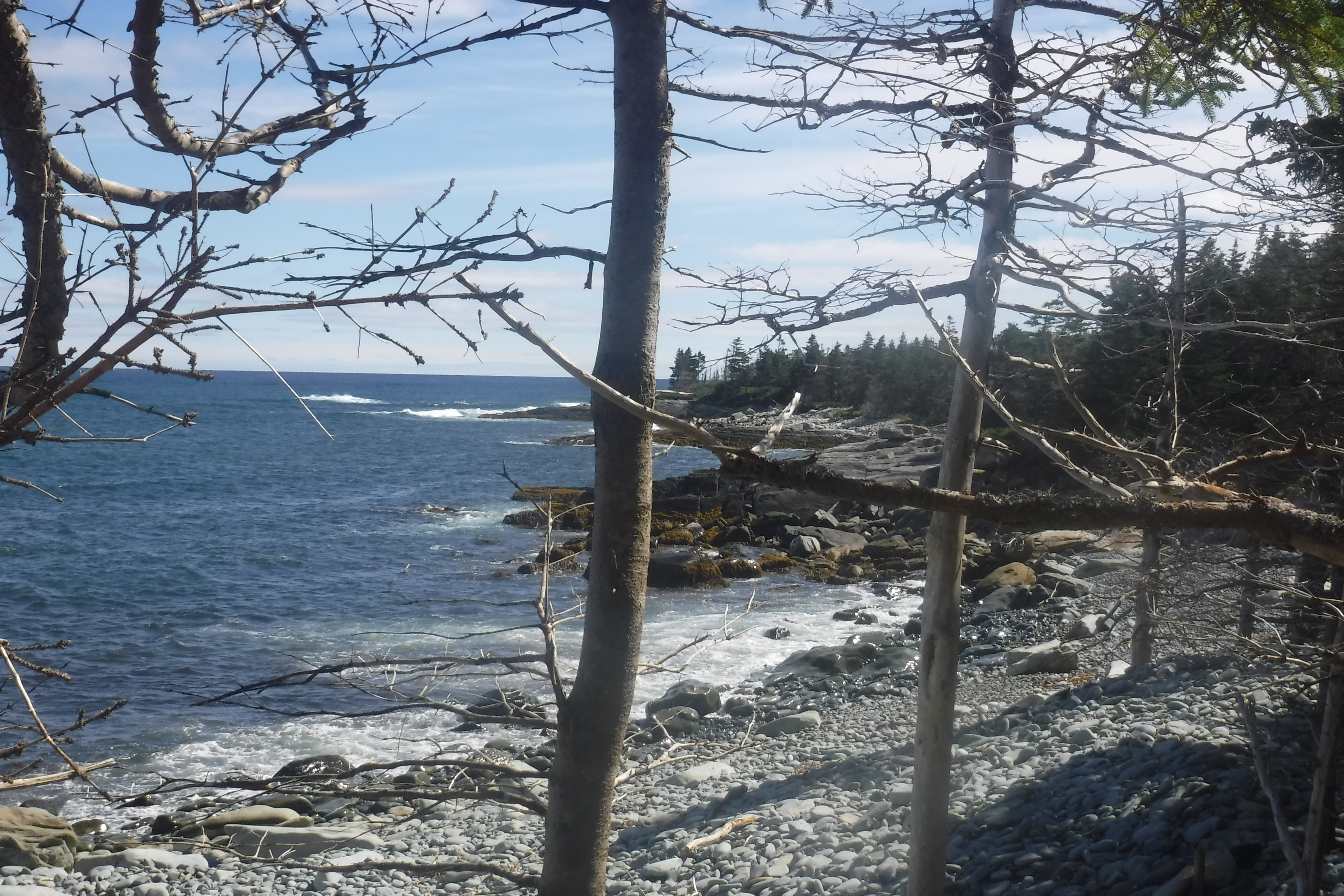 Taylor Head Hiking Trail Kicked My **s
Well, it's true I am much older now then the last time we hiked this particular peninsula on the Eastern Shore, and that  may be part of the reason I was beat when I finished the Taylor Head Spry Bay and Headland Trails, a combined 8.15 to the parking lot..But I have done the  Keji Seaside Adjunct, Skyline Trail  and Cape Split and neither were  not nearly as painful. And that was before my total knee replacement this past spring.
Or it may be the constant navigation of roots, the step up and down over rocks, the narrowness, at times, of the pathway that entailed vigilance on where one is stepping or the 4 km of pure beach rocks one must scramble over.. No wide, well packed  path is this!
I glanced at the park brochure-Taylor Head is one of our amazing provincial parks-and it did say the Headland Trail was challenging. I feel better now.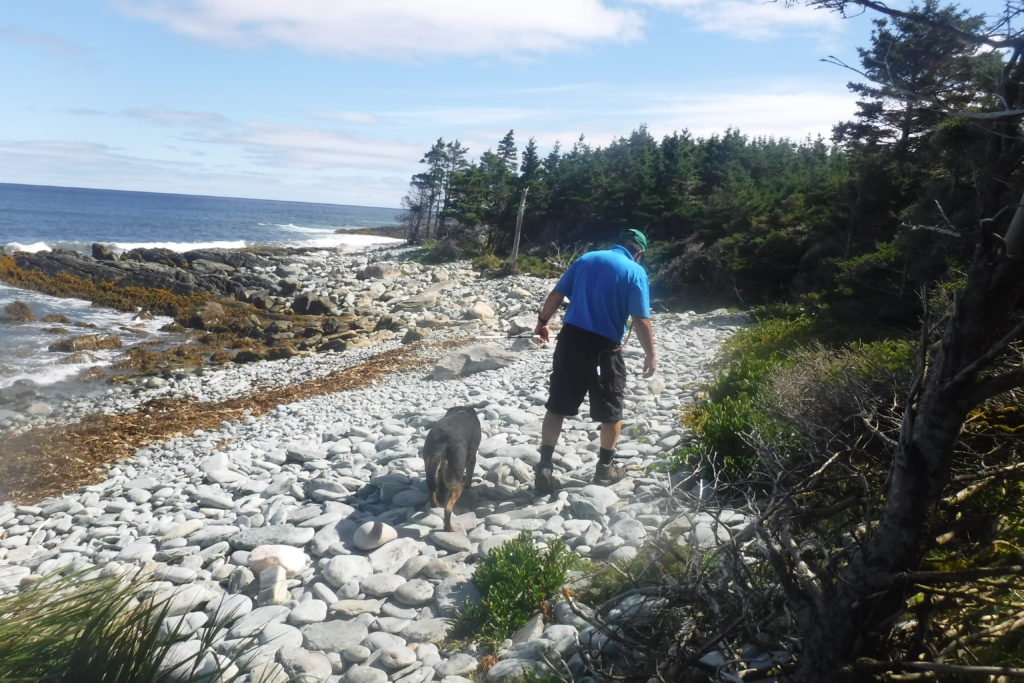 It makes up for it though, in sheer beauty. For more than 3/4 away around you see the Atlantic Ocean, and she does her best to entertain with  crashing waves,salty air,sea birds and the occasional curious grey seal.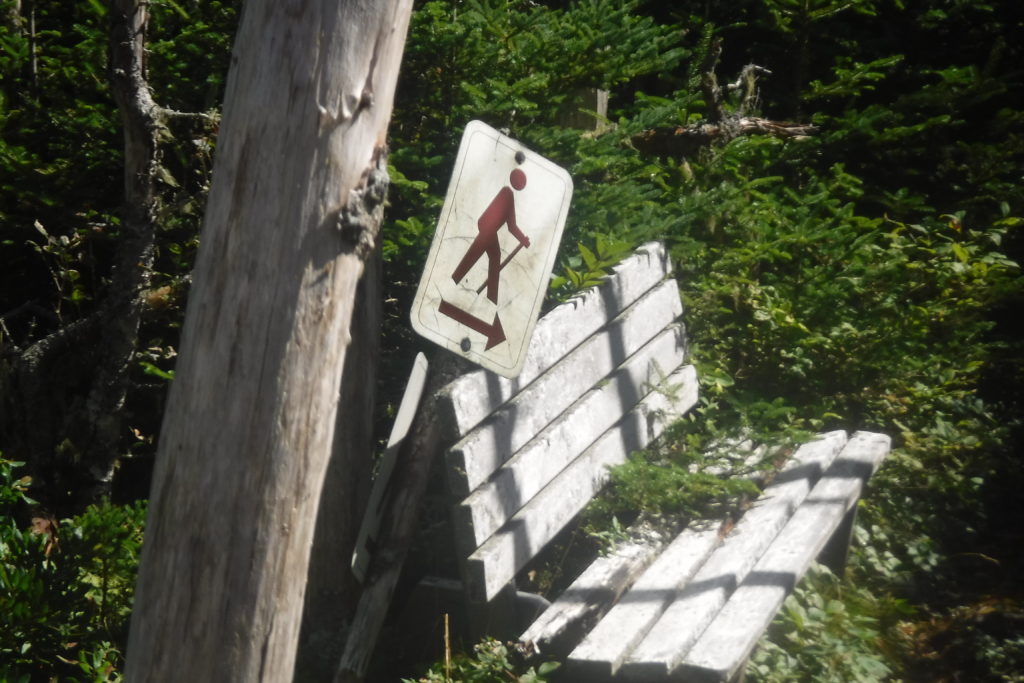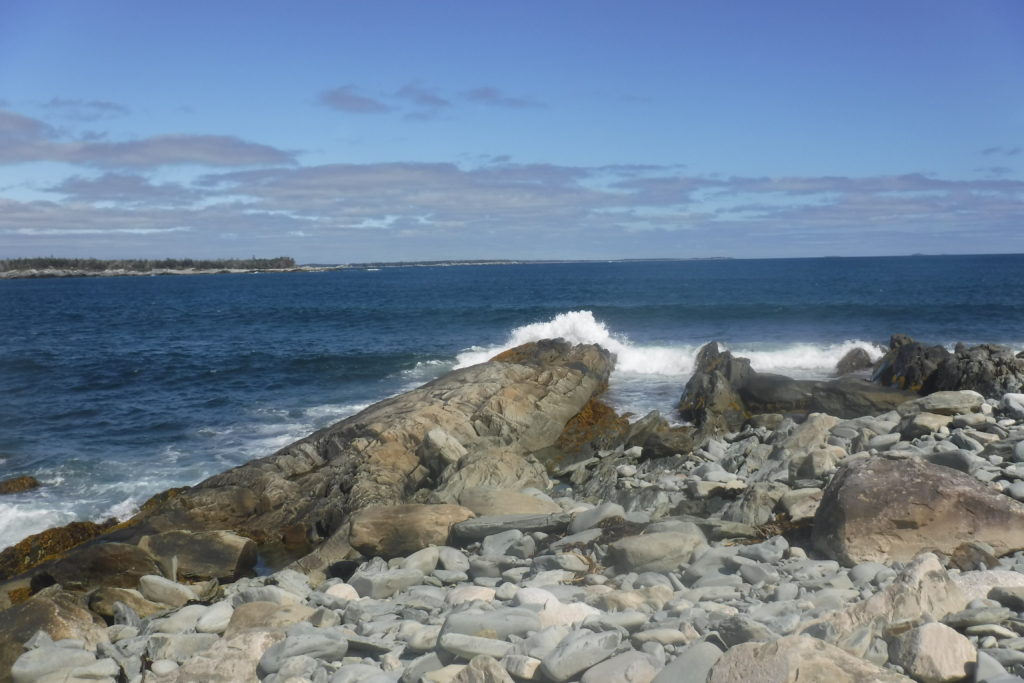 That hike took us 4 hours. That's with a couple stops for water and snacks and a stop or two to cool off-it was hot!
Once we connected with the Spry Bay Trail again, we saw a few signs giving the distances back to the parking lot-if you  did the Spry Bay look.Those .signs. lie.
Luckily I had my Garmin and  wasn't lulled into a false sense of security.
There's great news. With the help of the Friends of Taylor Head  Society, the park will be open until December 4th 2018.Normal closing date is October 9th so this is a great chance to enjoy a beautiful hike amidst fall colors.
What You Need to Know About Taylor Head
Find  it at :20140 Highway 7, Spry Bay, Eastern Shore,
GPS: N44 50.675 W62 34.889
Study shoes, preferably hiking, are essential .I also recommend a hiking pole
Some areas of the trails may be wet, muddy and slippery.
Don't forget your camera!
Bring more water than you think you'll need.Don't forget water for the dog.
Bring snacks. Hard boiled eggs are light to carry and a great source of protein.
There are no toilets along the trails.You know what that means.
Pack out garbage.There are garbage cans/toilets/picnic tables and a sandy beach in the park near the entrance.
Take your time and enjoy. You'll want your  memories of the hike to be of it's beauty and not of counting the steps to the trail head.
It's worth the time.I promise.