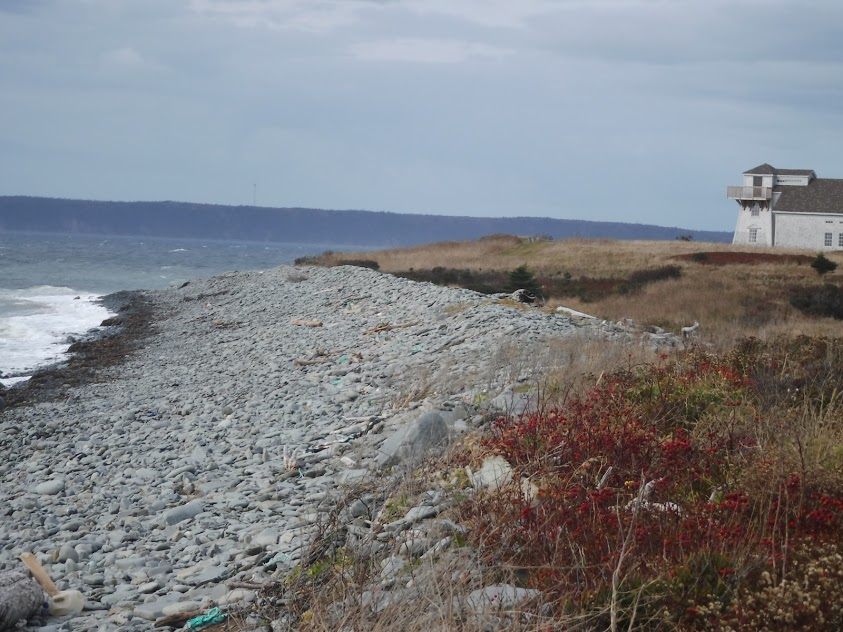 Two Easy Walks within the Municipality of Clare
Hubby can not read a map.Don't tell him I said so, but he miscalculated the time it would take to travel to a little off the beaten path place called Kemptville about 40 km east of Yarmouth. Actually, we never did get there, but we did discover a lovely little park on Wentworth Lake, with a short trail, one of two easy walks within Municipality of Clare that we've checked of our list of gazillions of walks and hikes  we want to do in Nova Scotia.
Located off highway 340, it's about 30 km west of Weymouth, and there is nothing telling you it's ahead until you see the sign for the entrance. And highly frustrating to find anything online at all. Maddening.
There's a good sized parking lot and then the trail runs down a little hill towards Wentworth Lake, where it veers off to the right. There's a sad beat up looking picnic table by the lake but no other facilities until you walk along the trail  and come across a bit of  a playground.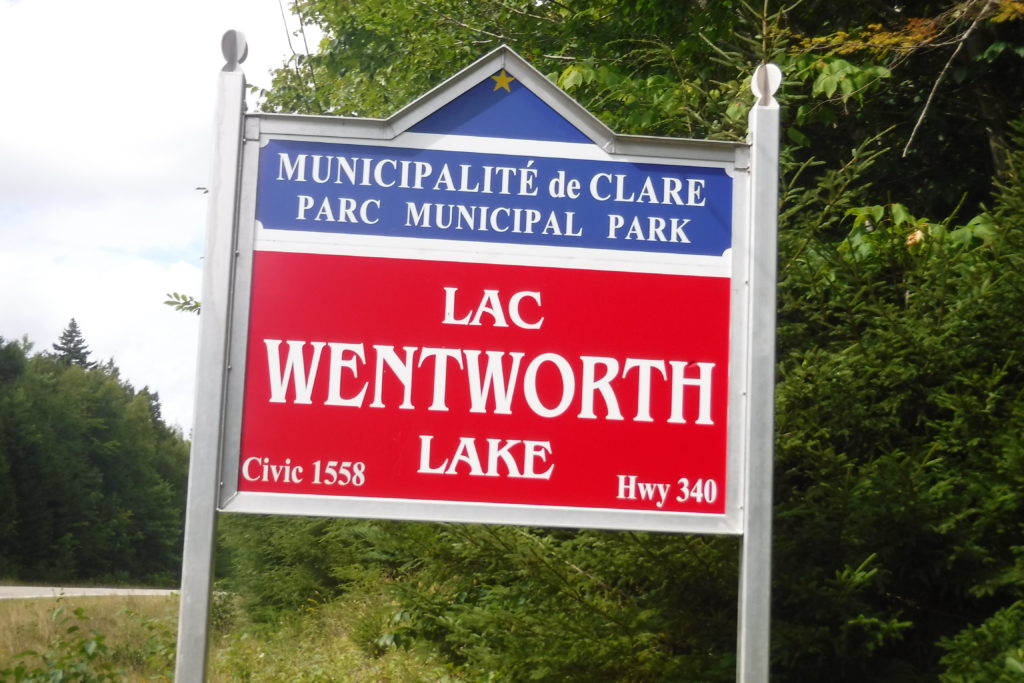 From there it winds along the lake as far as the boat launch(where I hid in the trees, pulled on my swimsuit and dog and I went for a refreshing dip) and then circles back around to the playground again.
It's not wheel chair or stroller accessible. There a a few rocks and roots along the trail but nothing too scary.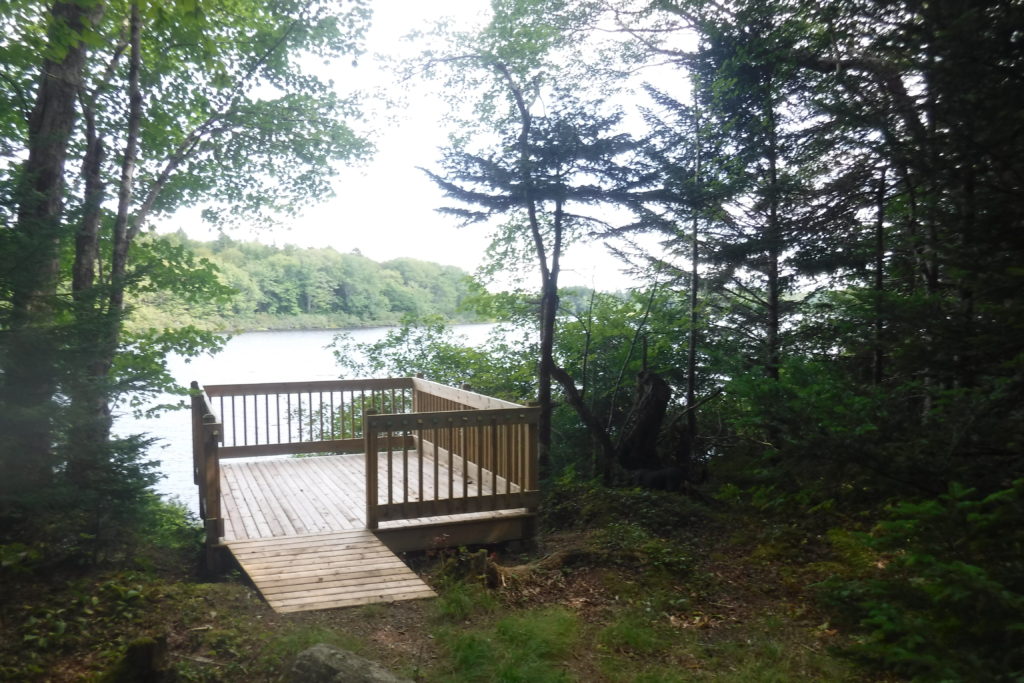 Another walk in Clare that we have done several times is situated behind St.Anne's University, called The Petit  Bois Trail Network. This trail winds through forest and marsh and takes you to the shores of St. Mary's Bay for about a 5 km stroll.Or you can take a guided tour, offered from late May until October, Monday through Friday @ $5pp. Email to book your guided tour.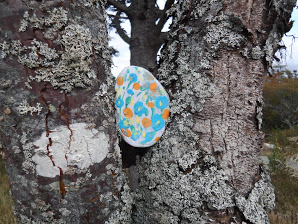 There's lots to see along the trail. Plenty of (I'm guessing) student artwork on rocks, a lighthouse, benches, birds, seals and more. You may see a banged up lobster trap or buoy along the shoreline section. The trail is mostly flat and easy to walk but shoreline sections will need study footwear. Download a trail map here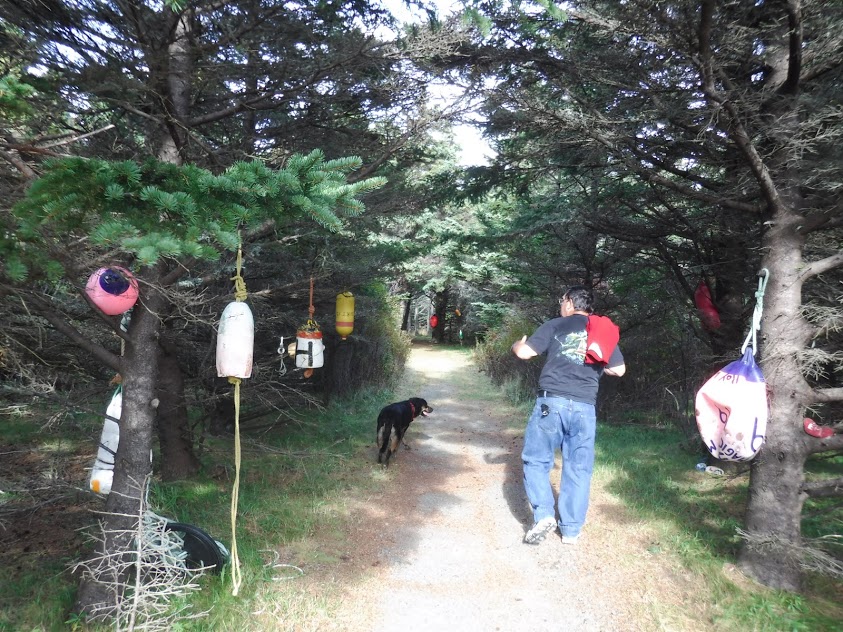 One event I really want to see is this Clare trail decorated for Christmas. Supposedly by elves. It's a bit of a secret whether the students do the decorating or someone else. Whoever these little elves are, they have been brightening up Le Petite Bois for at least 17 years. Look for Christmas decorations to go up sometime after December 1st.