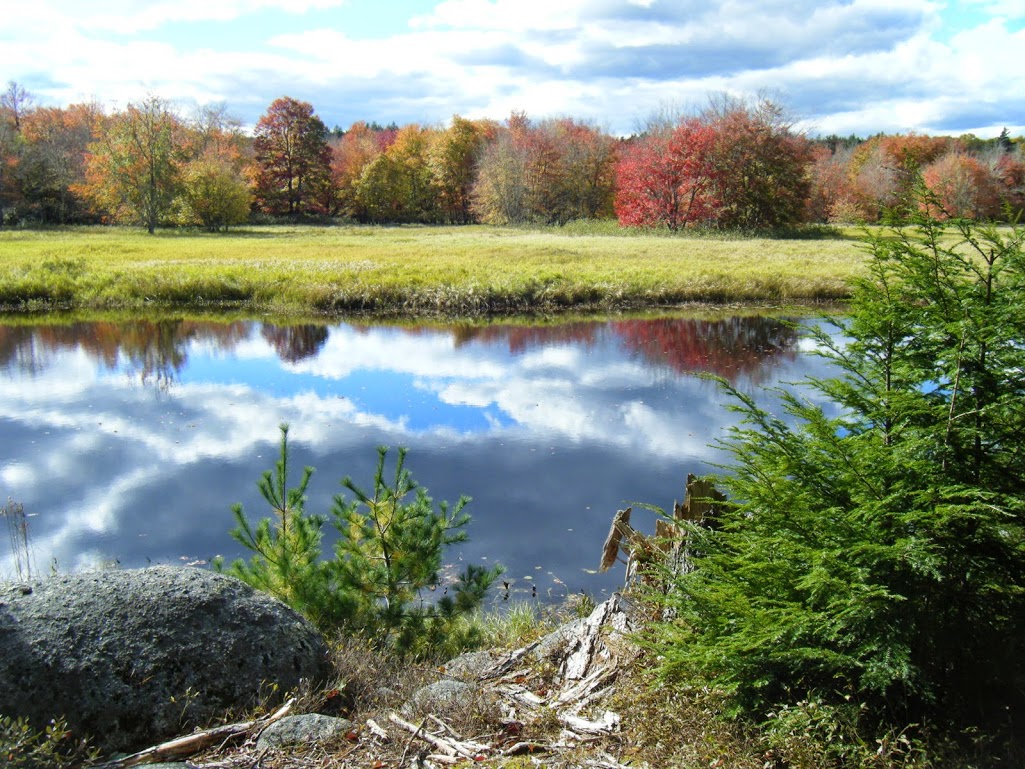 7 Great Ways to View The Fall Colors
I love fall-everything is  brighter and crisper. No humidity. No mosquitoes. It makes me feel like actually DOING something. Not work. No. I mean fun things.
And there are a lot of choices. Hikes. Kayaking. Just a drive with a stop for a quick fall picnic.
Right now, leaves are just starting to turn in some spots. In another week or so and everything will be gor-ge-ous.
So, here we go:
Drive this Fall
If you are out for a Sunday drive on any day of the week, a beautiful spot -even without the reds and yellows of fall is the drive along White Rock Road in Kings County.
Grape vines line the southerly slopes of the hill and the Gaspereau River snakes though the valley at the bottom. There aren't really good pull off spots along there so take care when getting out to get  a photo.  If you're heading to Benjamin Bridge Winery,the driveway to winery is a great place to snap a picture .
How to get there.
At Exit 10 on Highway 101, and continue into the town of Wolfville. Turn up Gaspereau Avenue ( across from Tim Horton's ) and continue along that (about 3.5 km) until you see Gaspereau Vineyards on your right, Turn right there-you are on White Rock Road. Drive along about 8km, until  just before the crossroads, you will see Ridge Rd on your right.Travel back east along that for more fall beauty and a stunning view of Port Williams , Greenwich and  the Minas Basin.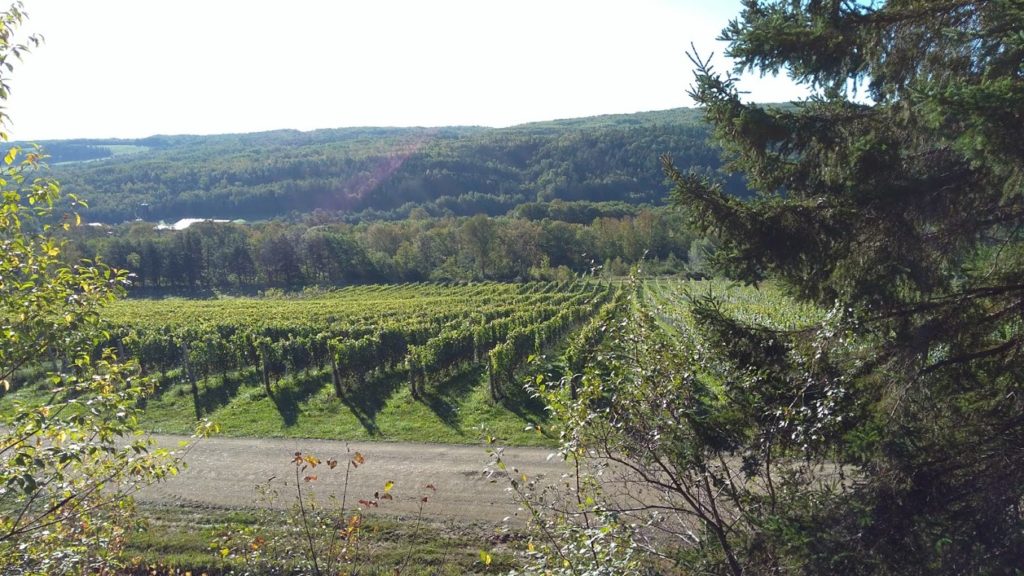 Church Street, Port Williams to the Look Off
Apple Orchards, Wineries, Fox Hill Cheese, farm and dyke land, topped off by this view below. Stop at Fox Hill Cheese for some gelato.
How to Get There:
Take Exit 11 and go down to the set of lights  and go straight through them-after they turn green of course,that is Hwy 358. Once into the village of  Port Williams, turn right on Church Street and just follow that around the loop until it connects back to Hwy 358, then head north to the Look Off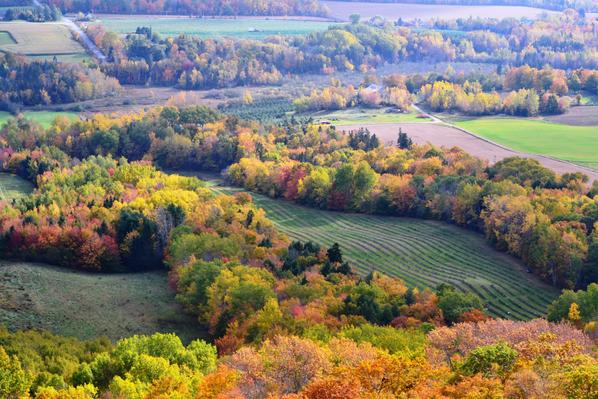 Hike this Fall
Kejimkujik Seaside Adjunct

I blogged about this great trail earlier this year when we hiked it for the first time in a number of years. To do the whole loop is about 9 km, but you can do a 5 km out and back  to the beach. I'd rate it as easy….except for the rocks on the beach-you'll need study footwear for those. There's a possibility of wildlife sightings. It's seems as if you are all alone on this trail, but often there are people just ahead or behind you can't see. Open year around, this national Park is admission free.                                                                                                                                                                                                                                                          
 How to Get There
St. Catherines River Road, Port Joli, NS
GPS Coordinates:  43.8594508, -64.8272785
Bohaker Trail, Delaps Cove Wilderness Trail

 I love this hike any time of year but a fall stroll here  is my absolute favorite.(you could incorporate a autumn drive along the north mountain going to or from the trail. It's a short -just 2.3 km – hike where you can view the Bay of Fundy on one side and the falls on the other at one point.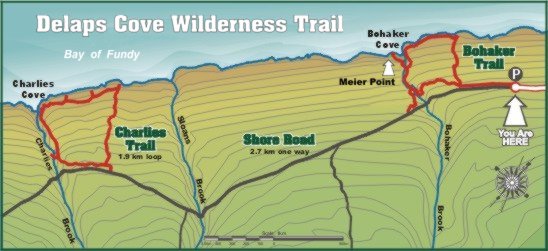 You can read more about this hike when I did it in summer. Plan a stop at the colorful Crows Nest restaurant near Parker's Cove.
How to Get There
Take Exit 20 from Hwy 101. Continue on Hwy 1 West. Before you hit Annapolis Royal you'll see Shore Rd on your right- take that,and follow the signs to Delaps Cove Rd and the trail head.
Skyline Trail Cape Breton
My first time hiking this trail was last Sept and it was so beautiful, we've mad plans to go again this October, just after Thanksgiving. You can choose between two routes- one is out and back-about 7km and one includes a loop that stretches it to close to 9km. A fellow hiking told us there was a moose along the trail but we didn't see it- it was probably hiding in plain sight-as they do. Maybe this year.
   The trail is well maintained and there is a beautiful boardwalk and steps down to the edge -which is high above the road snaking below. No dogs allowed – boo- but we found boarding place in Cheticamp to leave her for a few hours (we called a local vet to find one!). You'll need a Parks Canada pass to enter the Cape Breton Highlands.
How to Get There:
From Cheticamp it's approx.23 km some of it along a dirt road.-19685 Cabot Trail
GPS Coordinates: 46.713573, -60.802143
Kayak this Fall
Annapolis River.
Warning. The easiest way to paddle this route is to 1) have two vehicles-one at the beginning and one at the end. Or paddle both ways-lots of work and it doesn't feel as fun on the way back.
Or do as we did. We off-loaded the kayaks and the husband at the boat launch in Lawerencetown then I took the truck and left it at the park/boat ramp in Bridgetown at Jubilee Park, walked up to the street and hopped on a east running Kings Transit bus.
Ok. So this river is tidal once you reach Paradise-which means it will be a whole helluva lot harder paddling down river when the tide is coming in. But certainly doable. And I strong suggest getting out at Bridgetown so as not to run into the  two Nova Scotia Power control gates control the flow of water between the Annapolis  French Basins where the water flows are strong, turbulent, and pose a serious hazard to small craft. The wider parts of the river itself may be prone to windy conditions.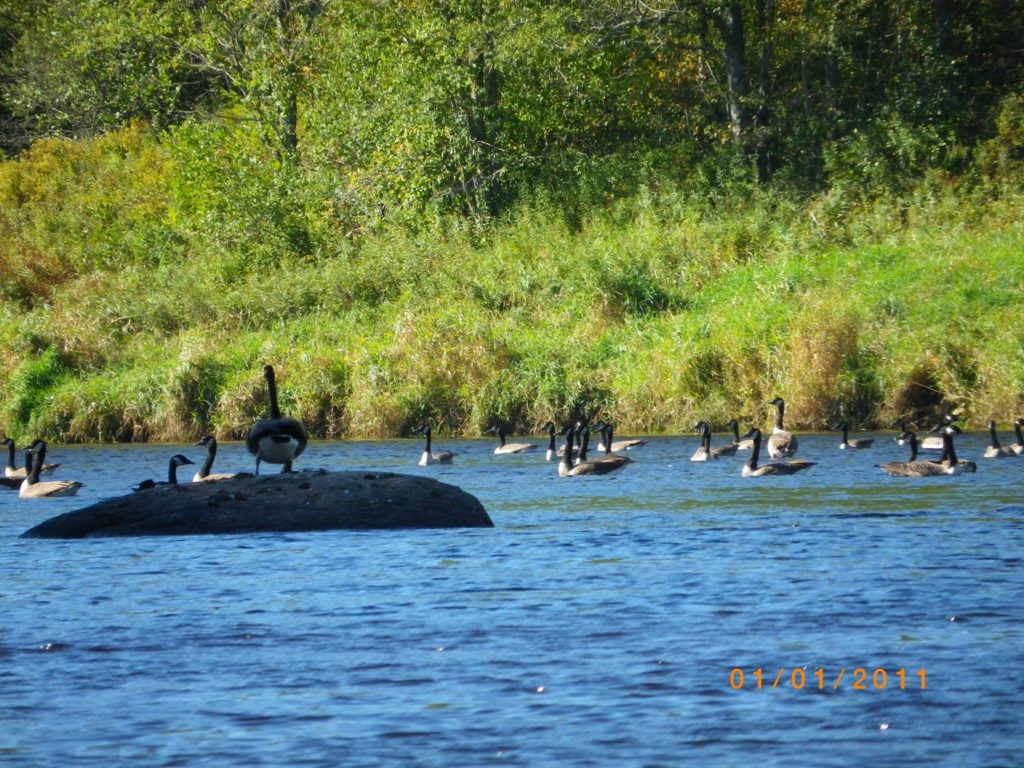 This  particular paddle will take you  5 to 8 hours (almost 16 km) one way, so, pack  lots of water and some food. We pulled up on shore at one point to stretch our legs and  have  a sandwich.
How to get there:
We put in at Lawrencetown -take Exit. 19 from Hwy 101, turn left towards Lawrencetown, turn left again at Lawrencetown Lane and put in at left of the  bridge.
Kejimkujik National Park–
We have had many paddles along the Mersey River and out into Kejimkujik Lake. But for fall colors. the river is gorgeous with bright reds and yellows reflected in the river's surface. I love to slowly work my way along the river's edge-the better to spy a sleeping turtle or frog. There are places where you can haul you kayak up on show for a snack. Kayaks and canoes with safety equipment are available for rent at Whynot Adventures at Jakes Landing in the park-1507 Main Park Way
Kejimkujik National Park. You can rent by the hour or the day, and if you don't dally too long, you could do the river and back in an hour. I usually pay for any extra time when I get back if I am over due-mention it when you rent. Whynot Adventures also offer guided tours. Warning-long weekends are extremely busy  and quite often canoes and kayaks are sold out
How to get there:
3005 Kejimkujik Main Parkway, Maitland Bridge
GPS coordinates: N 44.43829 W 65.20860
Bike This Fall
Next month a friend and I are riding the harvest Moontrail from Annapolis Royal to Grand pre-the whole bleeping 110 km of it, over the course of two days I'm excited about it,and what better way to see farm and forest dressed in it's autumn splendor than by cycling?
In completion, the trail stretches from from Grand Pre to Annapolis Royal with numerous ways to get on. Find Harvest Moon Trail heads here.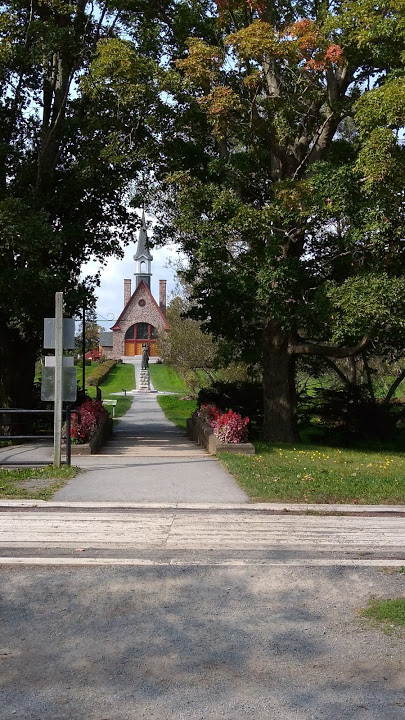 Oh there are so many more trails, waterways roads and so on.But I did say 6 for this post and so 6 it is.
If you enjoyed this post, please share it.
Vivez votre meilleure vie !