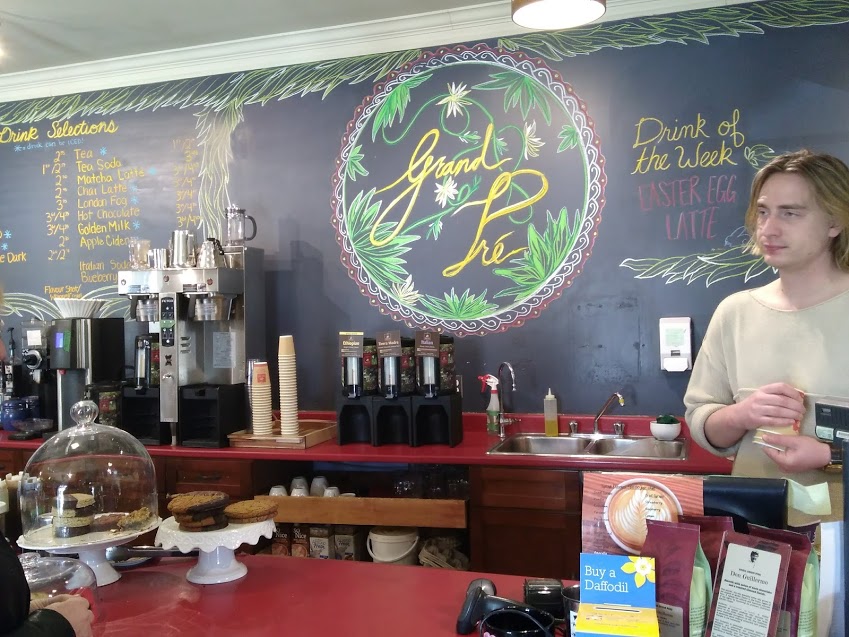 Just Us Coffee Roaster – Restaurant Review
Recently, I met a friend for coffee at Just Us Coffee Cafe in Grand Pre.Just Us is a play on words-a group of good  friends believe that although they were without  substantial  assets they could still make a difference-making sure the brand they were creating stood for social justice.
This company ushered in the fair trade coffee business in the Valley in 1995. The head office and roastery is  located in the same building, as well as a small coffee museum.If you've been there at all you know they have a smorgasbord of products for sale- from coffee beans to coffee makers, raw sugars, chocolate and more.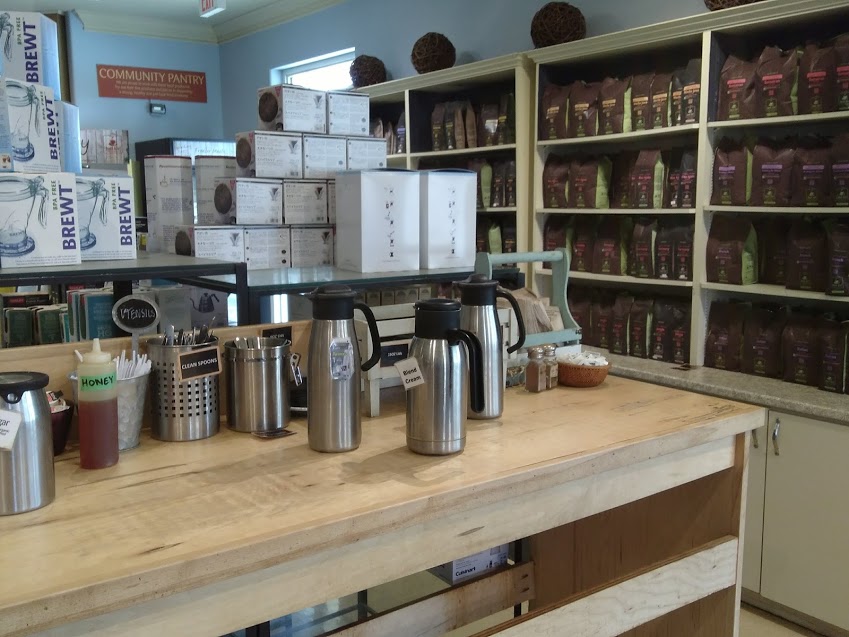 Located right off the 101 at Exit 10,  with their 7 am weekday opening time, it makes it ideal for commuters to grab a cup on the way to work.
Feeling a bit adventurous, I decided to try the  Golden Milk. Essentially, it's steamed milk with turmeric-and we all know how good tumeric is for us, right? Golden Milk has been revered since ancient times for its healing properties.
And a hand rolled bagel with quark. I  wasn't familiar with either of those items were, but our barista Blake was super helpful and even gave us a sample of quark. Quark can be used quark as an ingredient for appetizers, salads, main dishes, side dishes and desserts. Just Us Coffee sources it's quark from local cheesemaker, Fox Hill Cheese in Port Williams.
Quark.  I'm  not talking about the 24th century Star Trek Ferengi , but a type of soft curds made from soured milk. I think it tastes a bit like sour cream.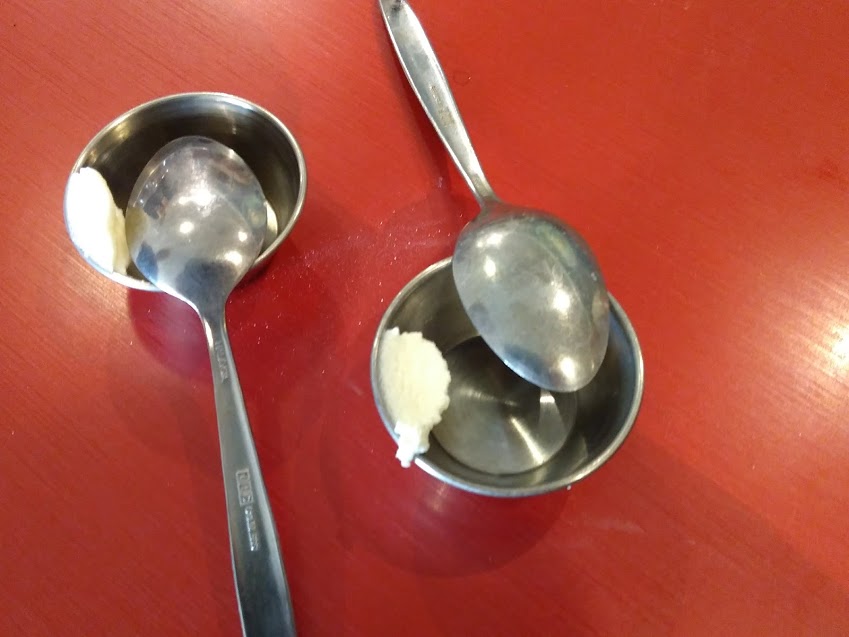 My friend chose the Curried Chicken Wrap which was also yummy. My quark spread Sesame Bagel is of course, on the right.