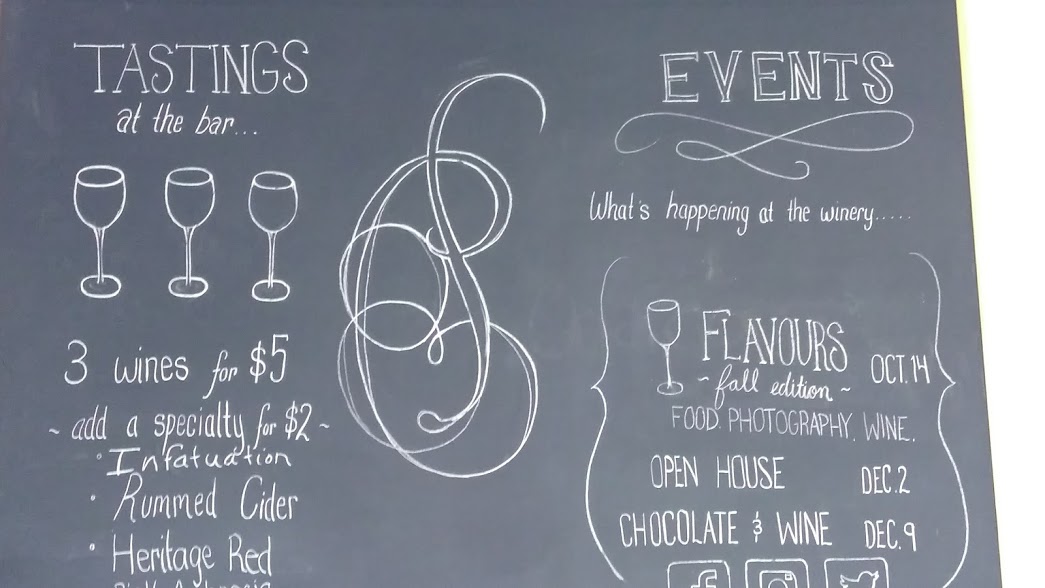 Guzzle and Gorge in Port Williams
Port Williams is a small village that doesn't know it's small. According to Wikipedia,the population hovers around 1,100. The area was initially populated by Mi'kmaq, Acadians, and Planters-the Acadian influence evident by the nearby dykes.
The village perches on the northern shore of the Cornwallis River-named after  Edward Cornwallis, first governor of Nova Scotia. In the days of sail, the Cornwallis served as a very busy waterway,  bringing ships into the port to be loaded with local  goods destined for faraway places such as Great Britain. In fact,the village website proclaims Port Williams to be" The Biggest Little Port in the World".
I recently spend an afternoon exploring and it really wasn't enough time. Although Port Williams has parks and dykes and churches and museums and cycling routes to explore, I must confess..on this day, I visited none of those places.
I came to eat and drink.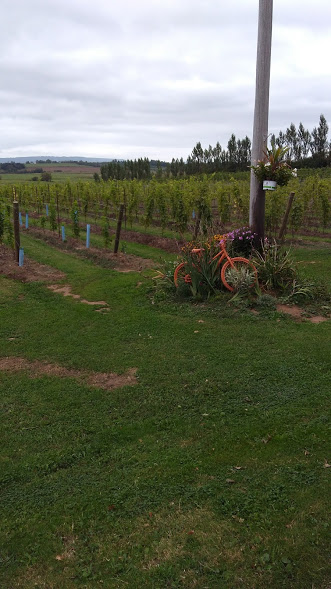 Fox Hill Cheese House is a 6th generation family farm which started out delivering milk door to door by horse and wagon.Now the operation produces many fine products including  Jalapeno Gouda (which I recommend) and gelato.I  had heard so many good things about Fox Hill Cheese's Gelato-well,what could I do, but stop in and try some.
So, I did.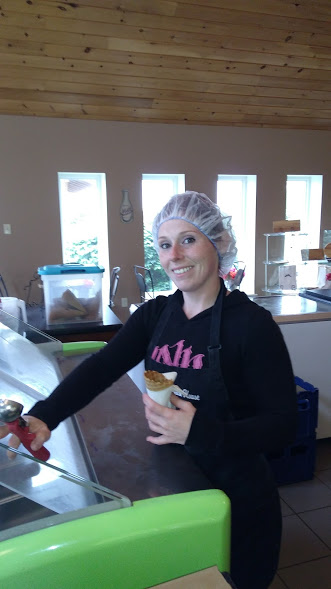 O.MG. No point of reference, because it was my first ever gelato-but it this chocolate stuff was delicious!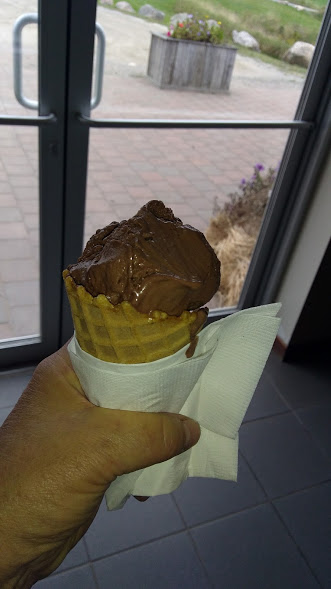 For my next stop, I dropped into Planters' Ridge Winery, an artisanal winery located on Church Street. Turns out there were many 'teaching moments' in store for me throughout the day.
For instance: I had no idea what an artisanal wine was…so I looked it up.
Food and Wine has a fact sheet that describes it thusly:
"Artisanal Style Most top artisan producers make wines in a way that emphasizes the uniqueness of their grapes and vineyard sites; they typically harvest the grapes from low-yield vines, handle them minimally and often bottle the wines unfiltered and unfined."
The wine, grapes and wine making process would likely be covered during the winery tour. Which is by appointment only. Which would mean I would have to plan  ahead and book it and…. well, another day.
Planters Ridge certainly has a uniquely beautiful site,located on a sandy hillock on land granted to New England Planters in 1760.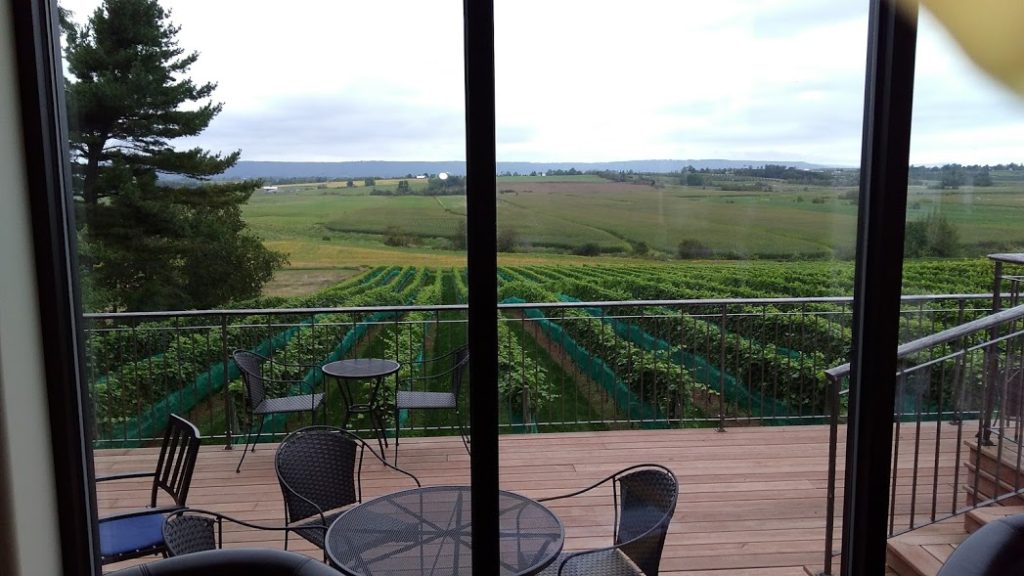 The rich soil, location and distinctive  microclimate produce a lush vineyard and delicious wines.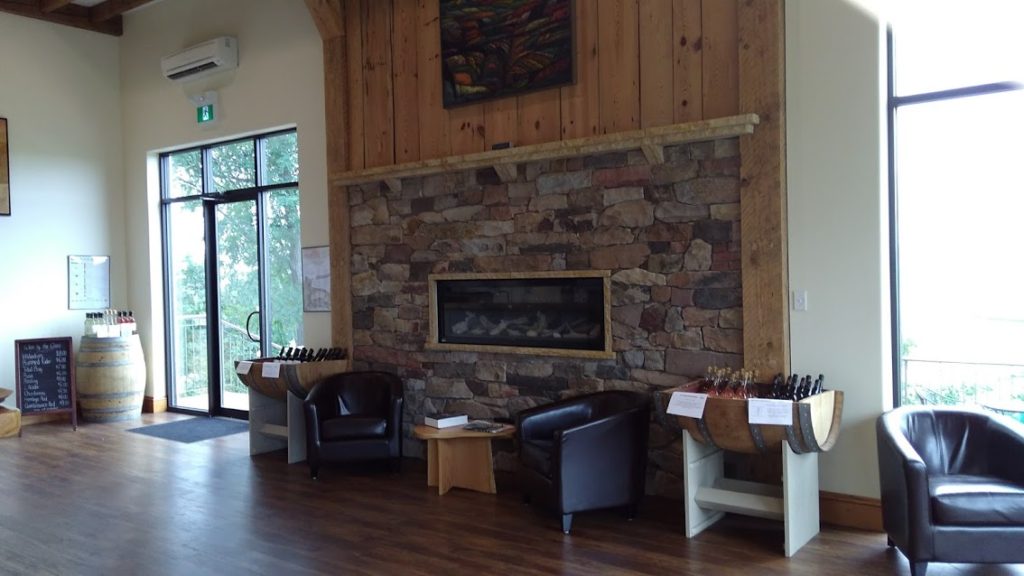 I learned that Tidal Bay is the winery's most popular wine.
Tidal Bay is Nova Scotia's signature wine and every  Annapolis Valley winery has a its own slightly different version of  Tidal Bay, although each winery must adhere to  a particular  set of standards for Tidal Bay. This, I did not know either until recently.
If you aren't a wine person, they do offer a dangerous sounding combination called Rummed Cider. (9.5 % alcohol-yikes)
Planters Ridge is the only winery in the Annapolis Valley open year round.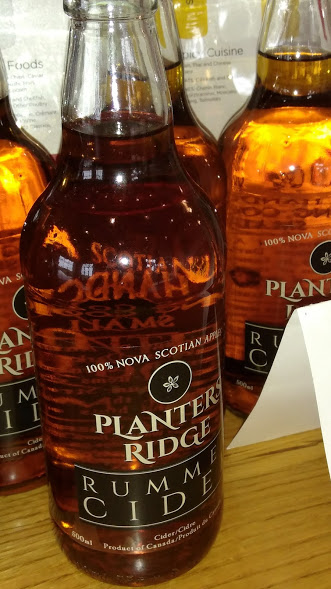 As if that wasn't a boozy enough stop(I'm kidding, I'm driving after all) my next stop was the Wayfarers Ale Society.
The society was formed when a group of friends, all beer making enthusiasts,decided to come together to  merge their own special blends to create unique and appealing brews.
Their beers grew so popular among their friends and acquaintances the that group decided it was time to go into business together, found some space,built a brewery and voila! A new craft brewery was born.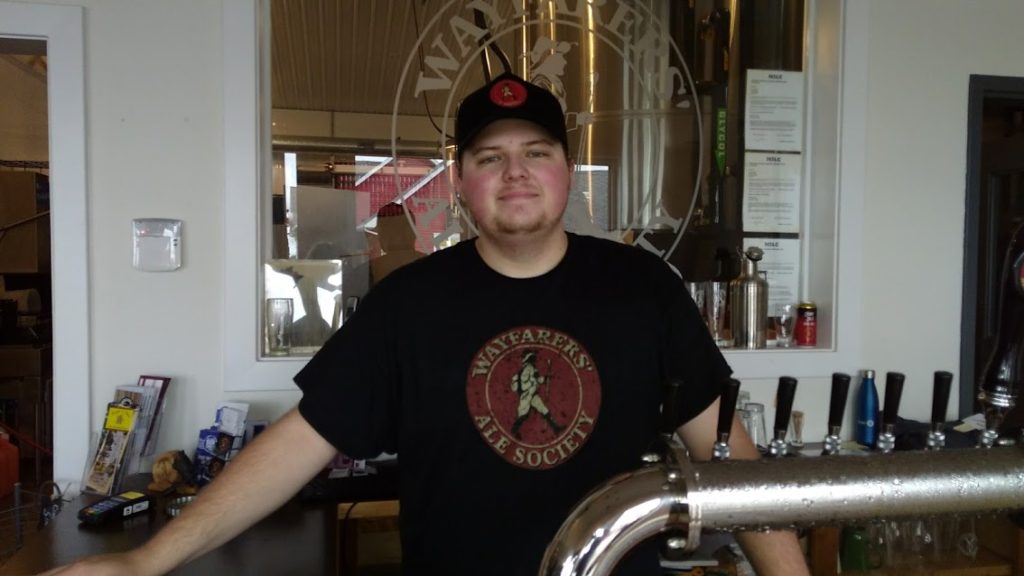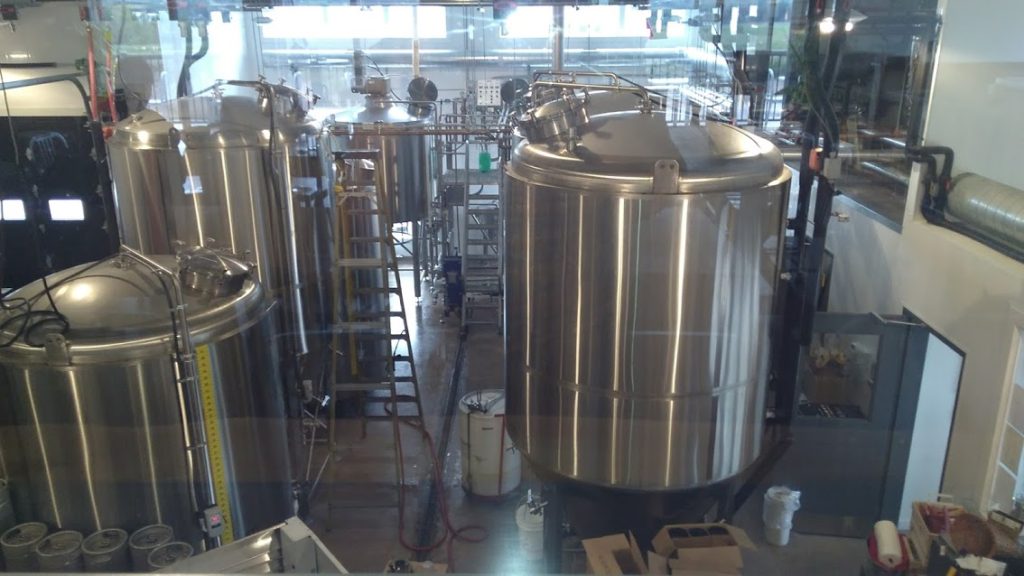 The brewery/taproom/restaurant has a great location on the banks of the Cornwallis River.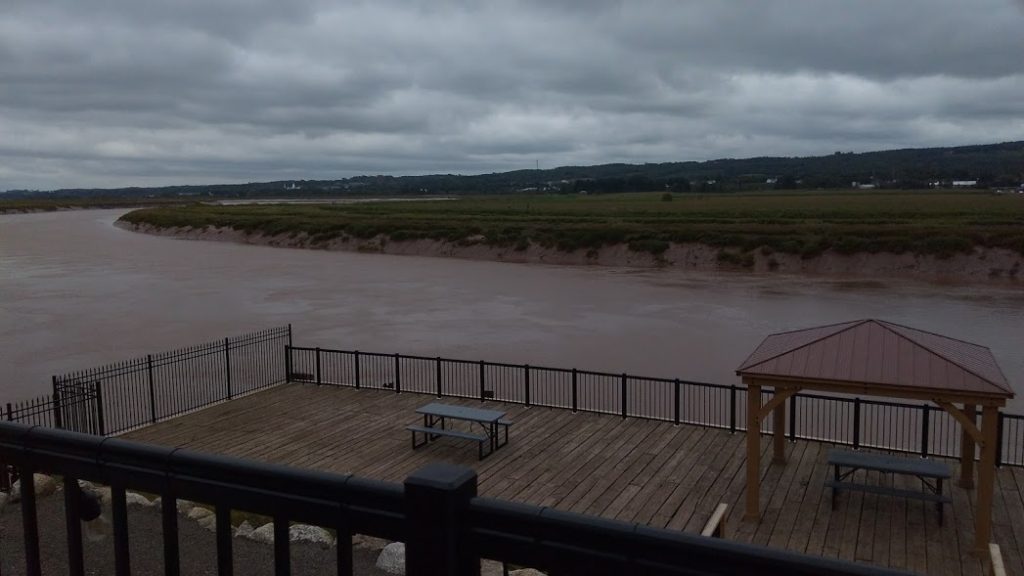 Server Heather wasn't welcoming the photo op, but I just had to snap one anyway.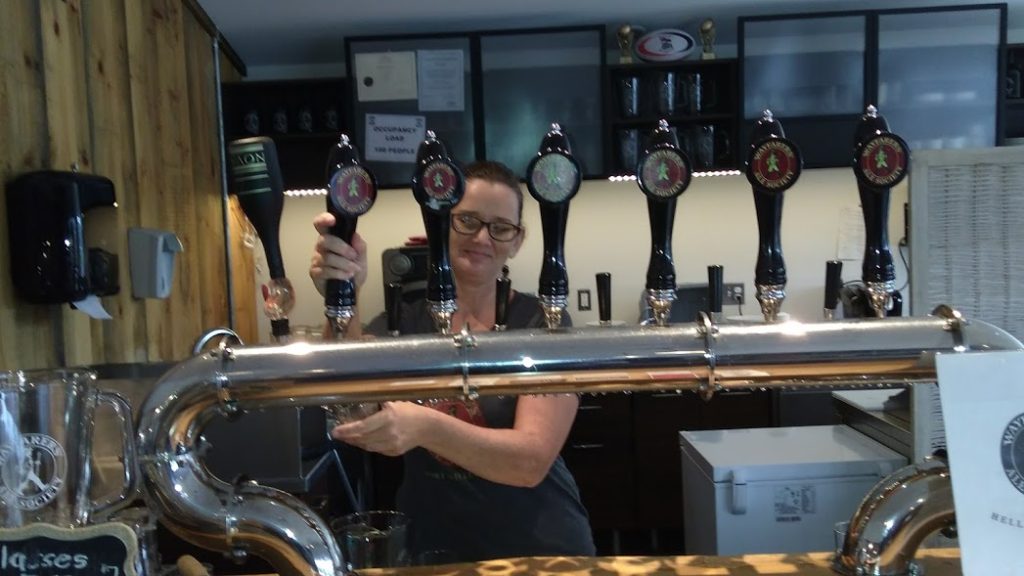 What You Need to Know about Guzzling and Gorging in the Village of Port Williams
As I mentioned there is a lot more to see and do in here and  more places to grab a bite and perhaps a brew but a body can only handle so much in one afternoon.  Here's just a few more.
Such as these food and libation establishments:
The Port Pub Bistro
Sea Level Brewing
The Noodle Guy
The Tin Pan Bakery and Bistro
Barreling Tide Distillery 
Or these other family friendly attractions:
Prescott House Museum 
St. John's Anglican Church and Cemetery
For more family friendly things to do, visit fellow blogger Laura Churchill Duke's site-Valley Family Fun
Vivre sa vie à fond!
Enjoy this post? Please share.