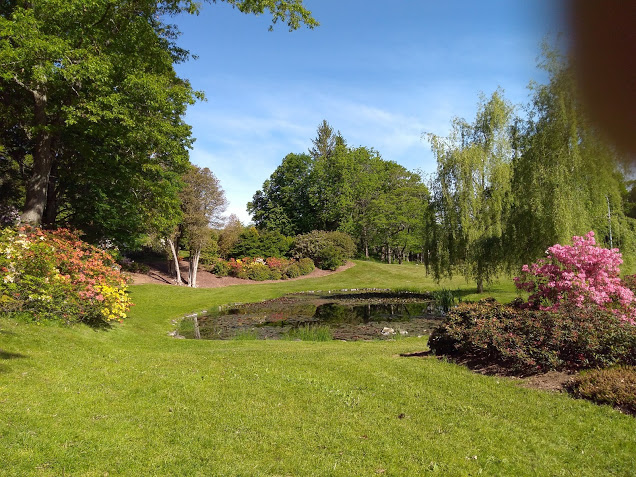 10 Flower Gardens You Should Visit This Summer
Note: I would visit the Rhododendrons as soon as possible at the Kentville Research Station
I scoff at the suggestion of having any kind of a green thumb-really I do. But for some strange reason, I feel compelled over the last several years to dig, plant and even-horrors! weed a bit of a flower garden.
Why is this so shocking, you ask?
I grew up on a farm.Need I really say anymore?
But I will say more. My mother worked outside the home. My father was crippled with extreme arthritis .We gardened to sell produce and survive-long before farmer's markets and U Picks were a staple in Nova Scotia.
You former unwilling  farm hands know the story.We picked rocks. We pulled weeds. We dug potatoes and pulled corn and all that stuff-and to top it all off my father was the proud owner of a huge flower garden which of course he was not healthy enough to look after. I swore-swore I would never,ever yank a weed or swat a black fly while I was hunched over deadheading a pansy again. Ever.
And for many years I stuck tot hat promise.Any gardening done at my house was done by hubby.
So I dunno what happened. But all of  a sudden I am interested in garden centres, perennials  and flower gardens of all types.
It's still work, But I don't hate it. And  I've discovered  there are even easier ways to enjoy local flora- I've found a few gardens to visit-which takes no work of any sort on my part-and I'll share them with you here.
Flower Gardens Worth a Visit
Halifax Public Gardens-Free
Corner of Spring Garden Road and South Park St, Halifax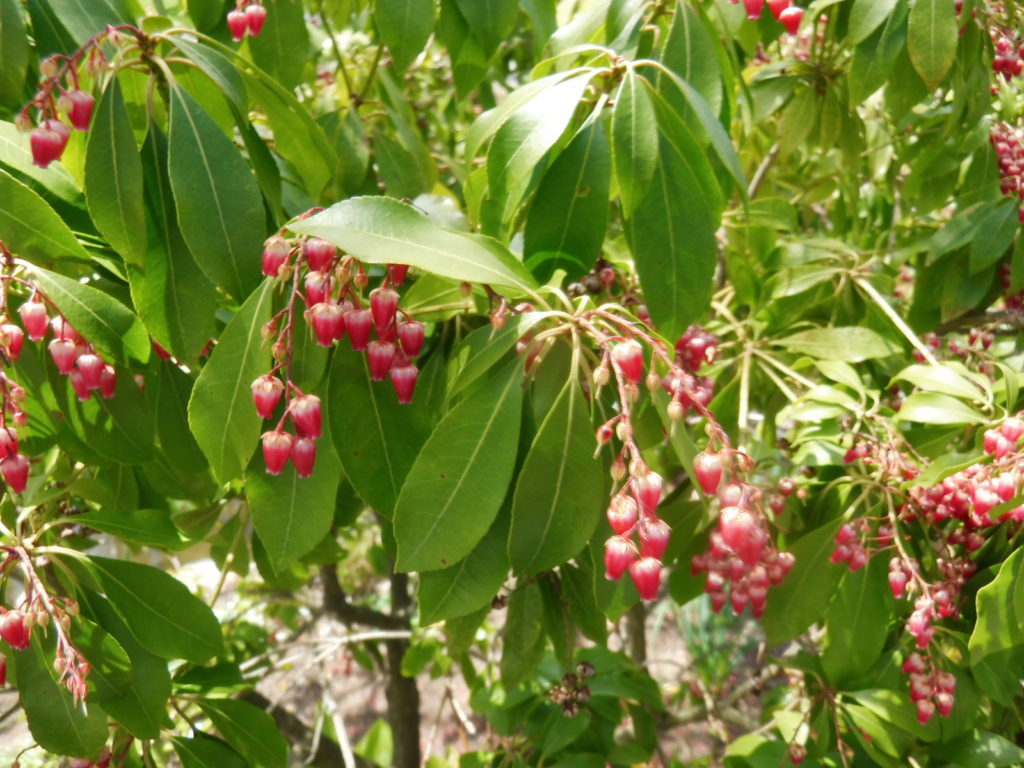 Two of the great things about it is that's it's free and there is always something to look at all year long. It's been available for the public to enjoy since 1875. The pathways are wide and there are plenty of benches to sit and 'smell the roses" or enjoy a summer concert by the bandstand. This flower garden was recognized as a National Historic Site in 1984
Dalhousie University Agricultural Campus-Free
158 College Road, Bible Hill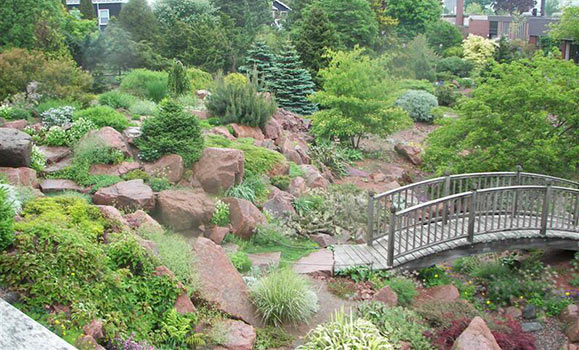 This was formerly known as the Agricultural College.
Most of the flower gardens are themed,including the half acre Rock Garden,Boots and Blooms, the Alumni Gardens, Butterfly Gardens, Chefs Garden and more.
If you'd like to learn more about, say,Healing Gardens,the Dal Agricultural Campus offers workshops that are free to learn more
There is a walking trail roughly 2km that runs along the back of the dining hall
Kentville Research Station-Free
32 Main Street,Kentville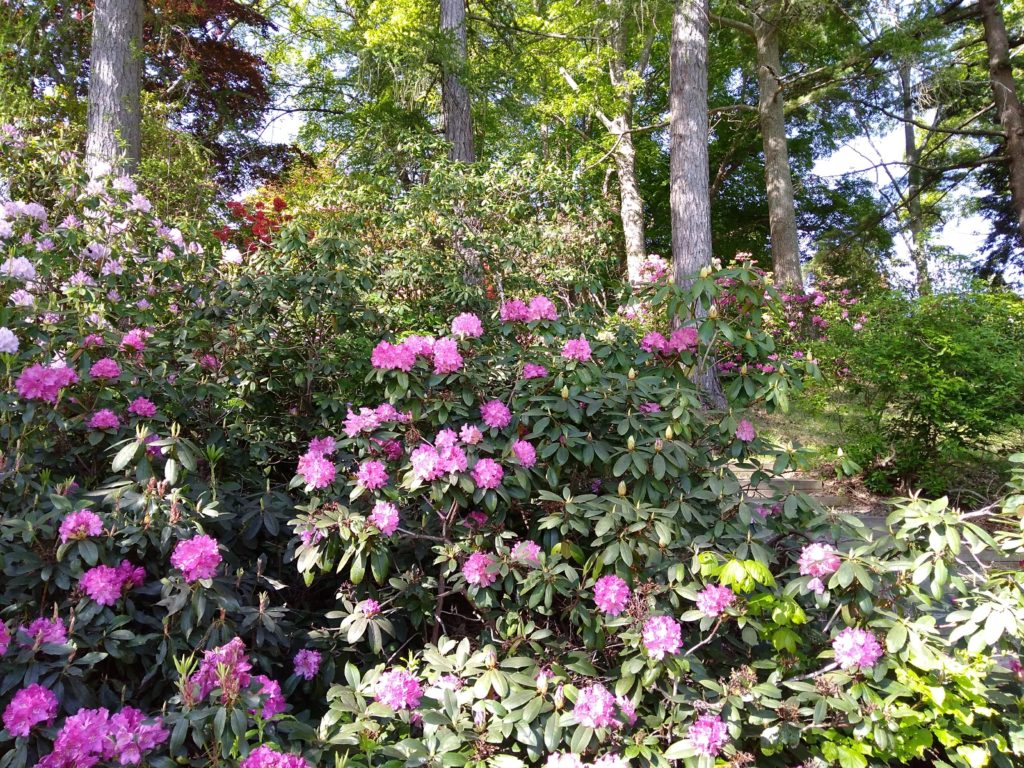 Rhododendron Sunday is June 17th!!
But if you miss this dazzling display of vibrant color, you can still take a short hike along the Kentville Ravine Trail- find it by continuing up above the staff parking lot-there is a sheltered picnic table and washrooms (locked in winter-boo).The trail is about 2 km and winds along a brook. In spring there is a  nice waterfall to see along the trail.
Blomidon Inn Public Gardens-Free
195 Main Street,Wolfville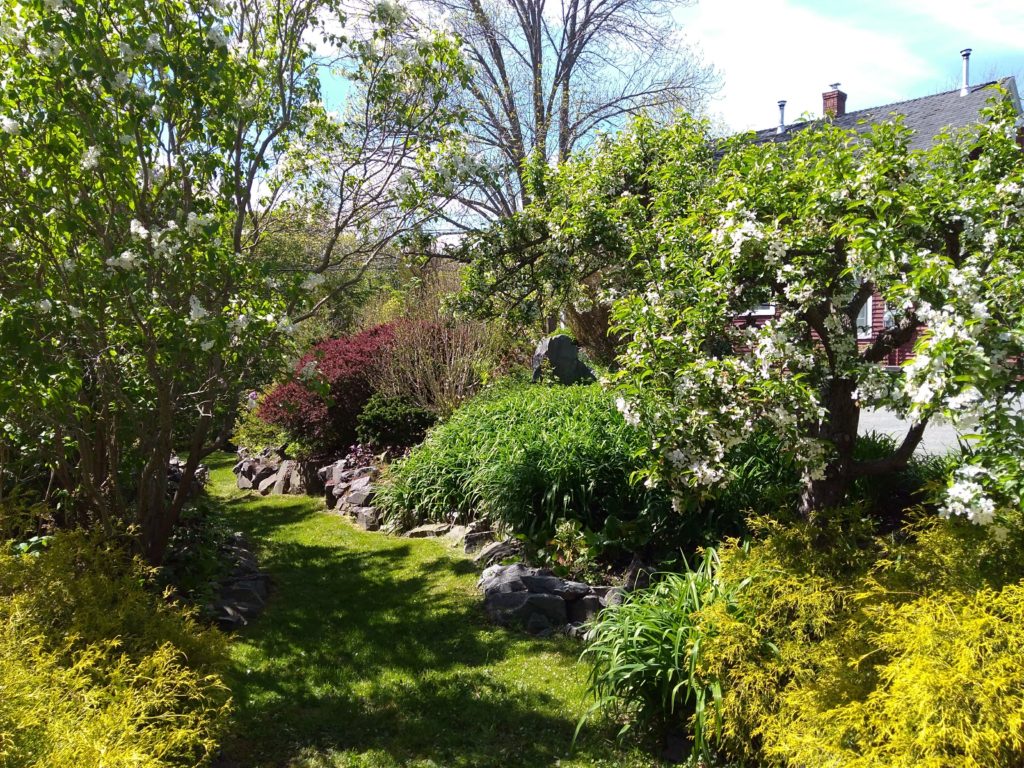 Wanting to re-establish what had been a original feature for the Blomindon Inn, work began in 1995 to plant and nurture a Victorian garden just on the back side of the property,.I visited in early June when few of the plants were just beginning to blossom-I recommend waiting until later in the season.
The public is welcome to visit  the Blomidon Inn Gardens any day from 8am until dusk
Harriet Irving Botanical Gardens-Free


Photo Courtesy of TripAdvisor
32 University Ave, Wolfville
Stroll through this 6 acre garden which  is home to nine native habitats of the Acadian Forest Region,[Medicinal and Food Garden,an Experimental Garden and a Formal Walled Garden. There's a 1.5 km walking trail which begins at the garden.Personally, I love the long room with the beautiful fireplace just inside the centre's doors- there is something so very peaceful there.
Charles Macdonald Concrete House Museum-Free
19 Saxon Street, Centreville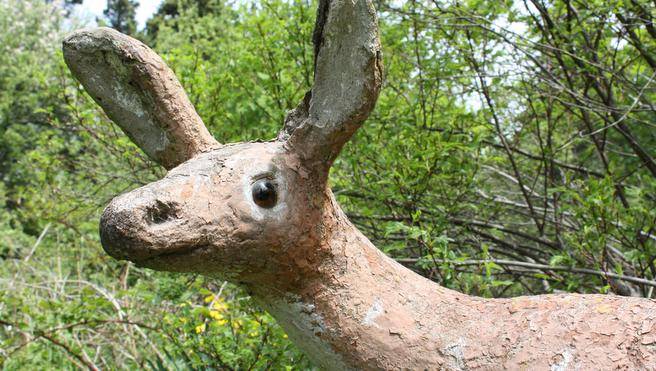 Ok, so this is not a garden in the traditional sense-but certainly worth a visit.Instead of peonies, you'll find concrete deer and mushrooms and other figures blooming on the property. This museum is operated seasonally,June to the end of August-from July 1st it's open daily 10-5 until Aug 24th.
While you are in the area, take a drive over to Huntington's Point to view McDonalds other handiwork-five whimsical cottages  built in the 1930's.
This place is on the way to Hall's Harbour so, lobster anyone?
Cole Harbour Heritage Farm Museum Gardens -Donation
471 Poplar Drive Cole Harbour, NS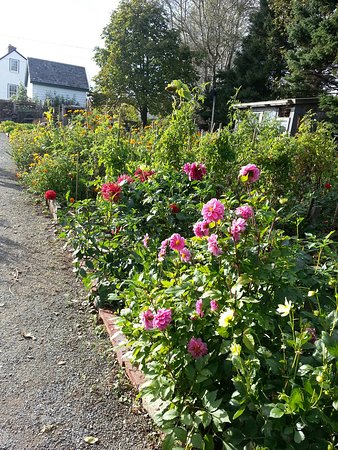 These gardens are an adorable mish mash of new varieties nudged up against old,some rescued from local farms, some donated, some growing wild and free.Even the gardening itself incorporates traditional ways with new fangled methods-it all works! Volunteers play a huge part in the upkeep on the gardens. Take the time to poke around the heritage buildings that date between 1780 – 1938, photograph the animals, and stop for  a cup of tea at the Rose & Kettle Tea Room.

Annapolis Royal Historic Gardens-$
 441 St George St, Annapolis Royal
 Annapolis Royal absolutely reeks of historical abundance and no more so than the Historic Gardens.This is 17 acres of beauty and no matter what time of year you go-there is always something interesting to look at there,whether it be the Acadian Cottage or enjoying 'Sunday in the Garden"
There are lots of benches to rest and even wheelchairs you can borrow.If you follow this flower garden on Facebook, you see a Bloom report that tells what is currently in bloom. Like to shop? There is a gift shop on site as well as a cafe to replenish your body and soul-as if roses and Skunk Flower and Katsura weren't enough.
And, a few garden tours available on selected dates only: