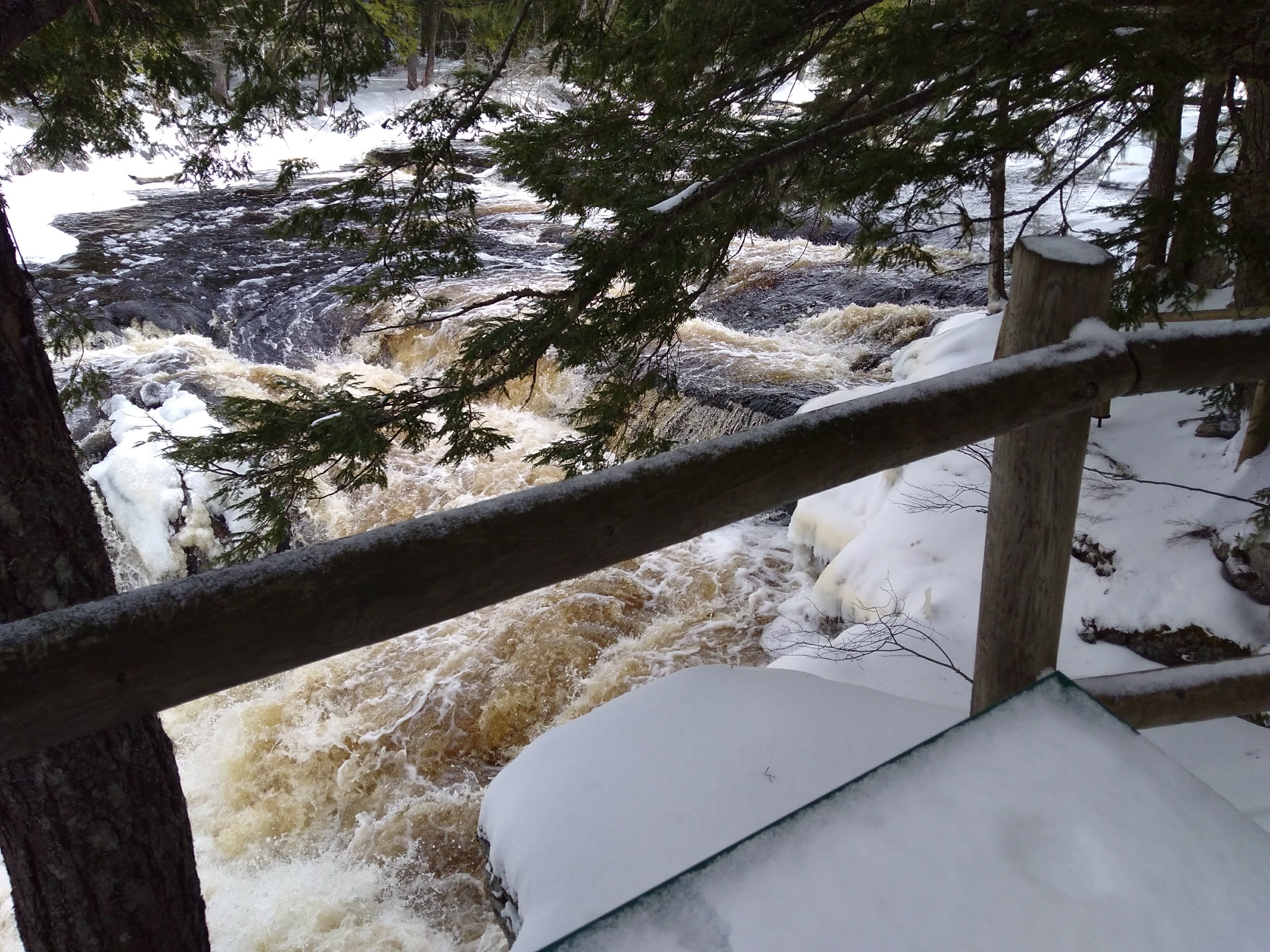 Anyone who knows me knows I love Kejimkujik National Park for all kinds of reasons. I can jump on my bike like a wild and fearless 11 year old and rock along the narrow trail from Slapfoot to  Jake's Landing, pack a bologna sandwich and kayak traditional Mi'kmaq waterways, swim under a falls, hike an old growth forest, roast hot dogs under a canopy of stars , take in a night theater or a guided walk…so much to do.
Keji is a mecca for families, couple and solo campers with over 350 campsites pretty much filled every weekend from May to October. But it's not simply known for camping and it's certainly  not just a 3 season destination. It's a great spot for a winter hike, ski, snowshoe or winter picnic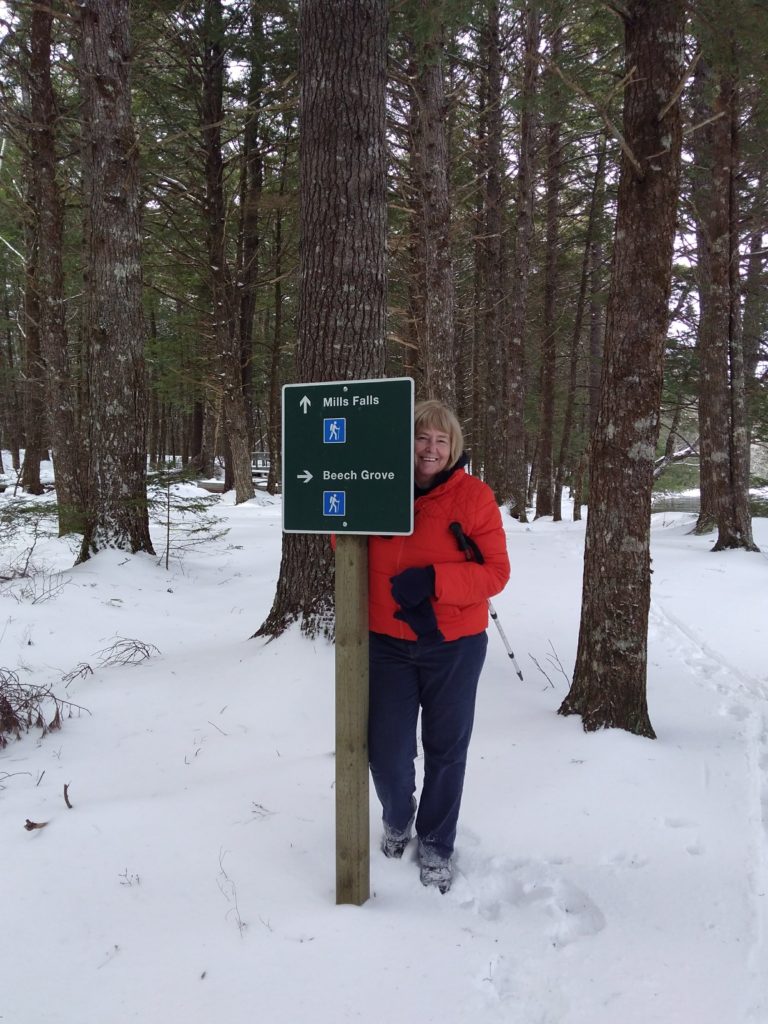 Not all the park is open during the winter-it's only possible to access certain areas of the park by car during winter.The main park road is usually  plowed to the junction of Big Dam Road and Jeremy's Bay Campground Road. To access to the remainder of the park means using  skis or snowshoes once there is significant snowfall.
During a mid February, visit we walked along the trail leading from the Mill Falls picnic shelter out to the Visitor Centre. There was snow on the ground and a sneaky layer of ice under that. This is where ice cleats for my hiking boots would have come in quite handy.
This trail, though short, is one of my favorites because it winds along Mersey River by the falls- my kids and I spent my hours playing in this particular swimming hole. If you don't mind the chill, it's still nice to spend a minute on the bench overlooking the falls and just savor the sights and sounds of the park.
As  snow accumulates, the park works with volunteers to groom 15 km of trails for winter enthusiasts to enjoy.
What You Need to Know About a Winter Walk at Keji
Find Kejimkujik National Park and Historic Site at 3005 Main Parkway, Maitland Bridge, off route 8. it's about 50 km from Annapolis Royal and 68 from Bridgewater.
Route 8 is rough and pot-holey
The picnic shelter at the Mills Falls Trail is stocked with firewood or bring your BBQ or propane stove.
Washrooms are closed but there is an outhouse across from the Mills Falls picnic shelter-it's pretty clean-I checked, and a porta-pottie at the end of the plowed road at the  junction of Big Dam Road and Jeremy's Bay Campground Road.
There's no camping from October  until spring
The main campground will close for 2020 to allow  needed upgrades to washrooms and showers. However  the Visitor Centre, the canteen at Merrymakedge beach, Whynot Adventures equipment rentals at Jakes Landing as well as all trails will remain open. Many special events and programming will also continue.
Join the Friends of Keji Facebook group to get weekly reports on winter conditions at the park