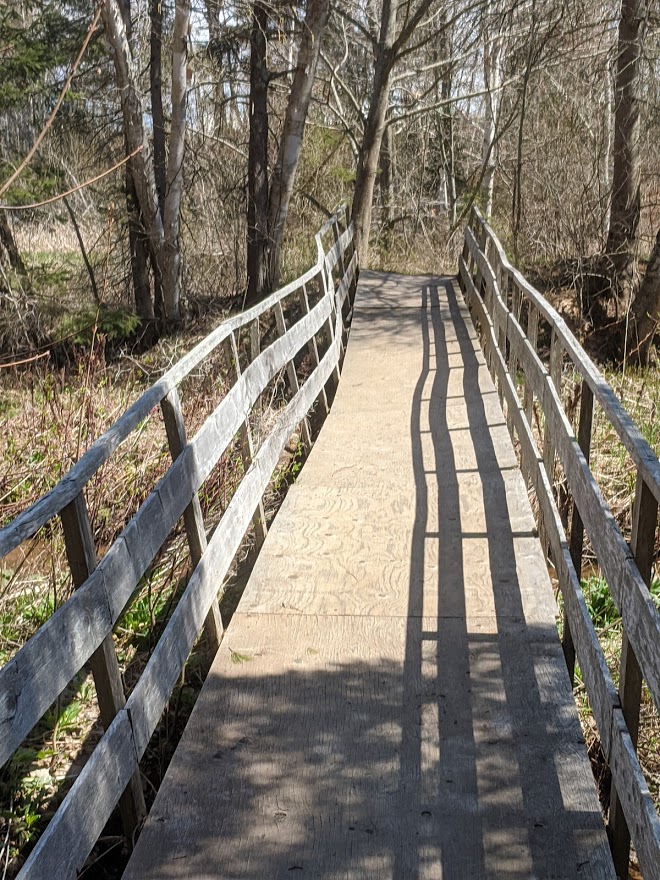 Noggins Corner Farm Historic Walking Trail-Updated with Map!
( Note:) I'd planned to publish part three of free things to do, but with lock downs and closures-it seems a little useless because it may already be outdated.Instead I present to you..
Noggins Corner Farm Historic Walking Trail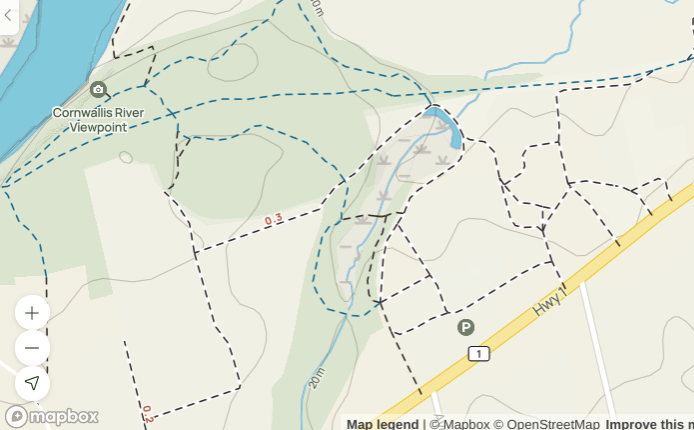 Tucked neatly in a back corner of the Noggin's Farm is a quiet trail that winds up and down through the  through the woods and even across the Harvest Moon Trail at one point.
One of the oldest farms in Greenwich-in an area of ,well, farms ,Noggin's Farm Market has made a name for itself; along with the well stocked farmers market, there is a great corn maze, u pick pumpkins and apples and hay rides.…
Click To Tweet
I usually see others walking dogs all year long-it's a great spot for that.
Click this link to find out all the fun to be had on the farm!
There are signs on the Noggins Corner Farm Historic Walking Trail asking for hikers not to use this trail as a waypoint for the Harvest Moon Trail and it's off limits to motorized vehicles .
Points of interest along the trail include remains of old Acadian cellars, the Horton Township Poor Farm Cemetery, views across dykeland and tidal movement and one of the oldest forests in the province, including some trees that are 300 years old.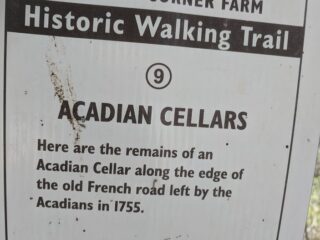 Still visible along the old French road used by the Acadians.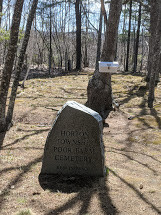 If you're interested in reading about the Horton Poor Farm on Noggin's farm property, there is an interesting story written in  1891 here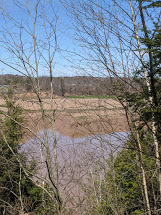 The industrious Acadians built dykes ,some of which are still visible today.These held back tidal waters allowing the land to dry and become fertile farmland.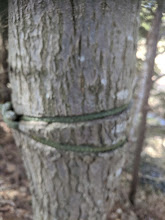 This rope has been around awhile-it's grown deeply into the flesh of the tree.
Don't forget! Noggins farm and other nearby farm markets are great spots to have  a look at the Apple Blossoms-look for them around the end oMay, first of June.
Directions
10009 Hwy #1
Greenwich, Nova Scotia
There are several parking lots at Noggins Corner Farm-the trail is to your left as you come in from Highway 1- Walk up past the corn maze building   towards the woods from there there are several ways to get on the trail.