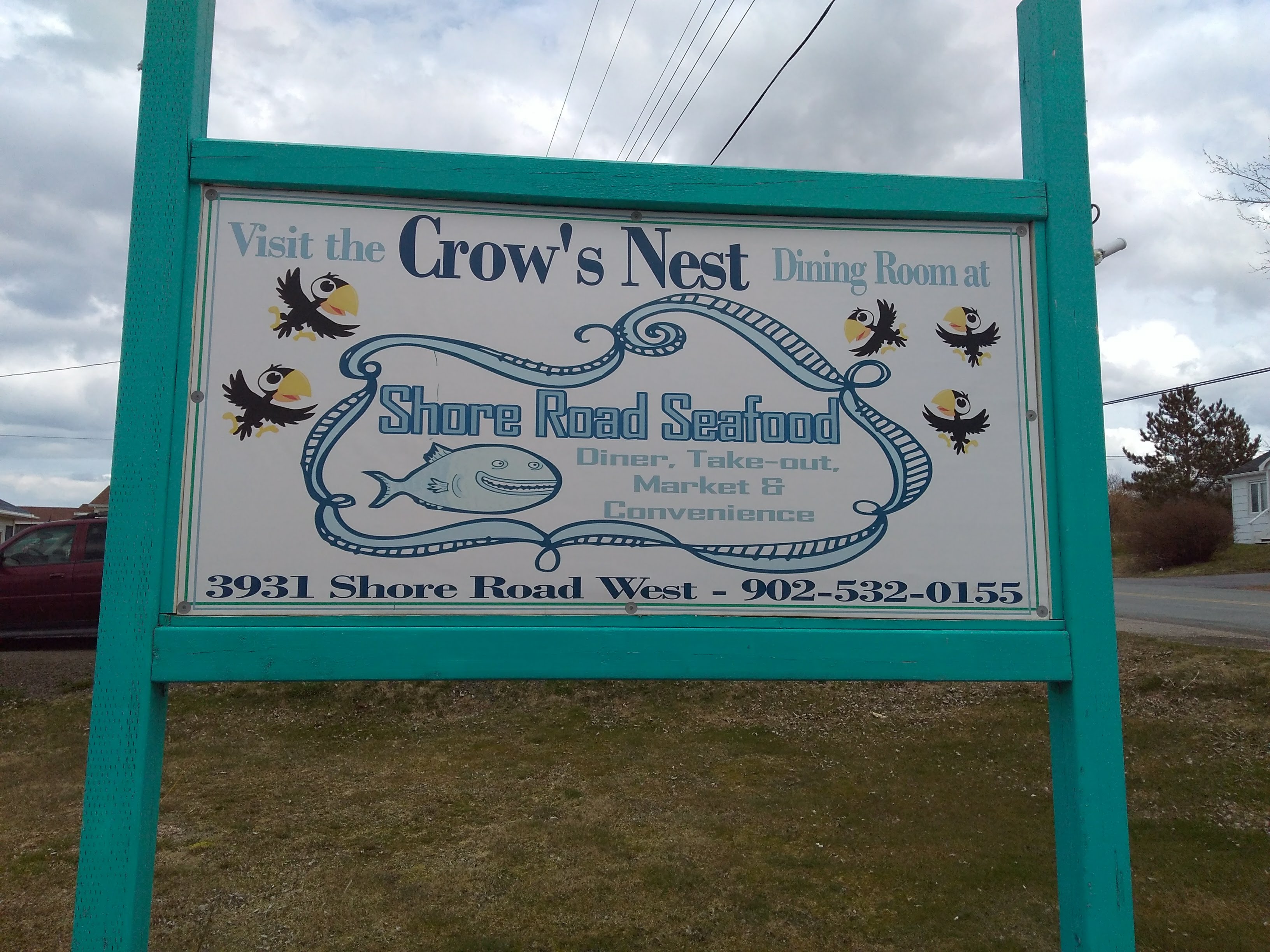 The Crow's Nest Restaurant -A Restaurant Review
What is this CROW thing?
Welcome to the land of fishermen, their fathers, their grandfathers, their sons and their daughters.
Many moons ago,a fisherman with the last name of Longmire was on a fishing boat, he was hungry, he snuck a few potatoes for his supper and ever since then, the Longmire's have been dubbed crows.
We're the Longmire's
That's it.
That's the story
From the first page of the Crow's Nest Restaurant  menu
It's not hard to tell that the the Crow's Nest Restaurant is proud of their fishing heritage.Every conceivable inch of the interior is covered with nautical themed decor, and  a looped video showcases the story of the Bay of Fundy fishing fleet.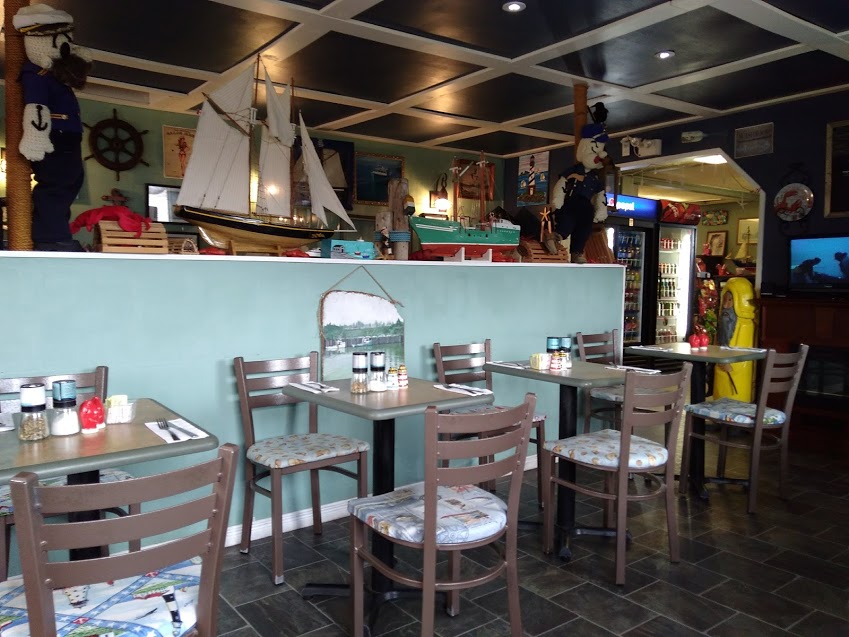 We've been wanting to try this restaurant for a while, ever since a complete stranger recommended it one day while we were stretching our legs in Bridgetown's Jubilee Park
The Crow's Nest Restaurant is a great finale to a day puddling along the shore line roads.  We headed up the mountain from Kingston up the mountain, stopping at Margaretsville  before heading west hugging the shore where we could. (cause we can't all the way) I would recommend starting at Harbourville or even Hall's Harbour and enjoying the  scenery-both shoreline and farm land.
We finished the day with a hike  on the Bohaker Trail at Delaps Cove-just a few km west of the restaurant.
It's a good thing we planned it that way-we had to walk off our meal-it was huge.
The Crows Nest Restaurant has  an extensive menu and lots of choices for fish from lobster to salmon and, of course seafood chowder.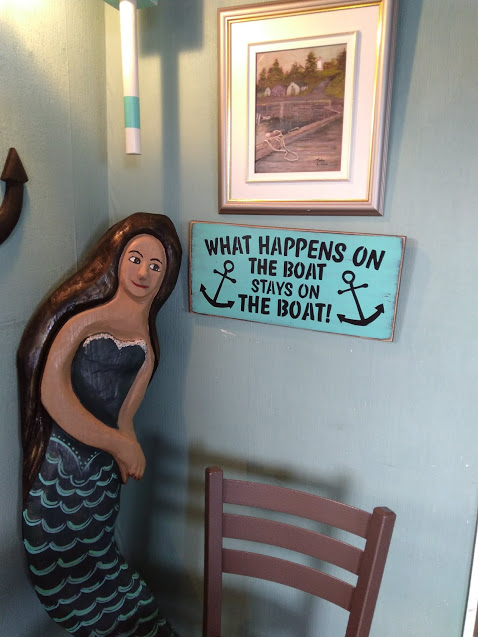 We went with haddock and the fishbit plate. We didn't finish either one. This was a Wednesday very early in the season and I have no doubt the fish would be fresher on the weekends when it was busier-but it was still very good,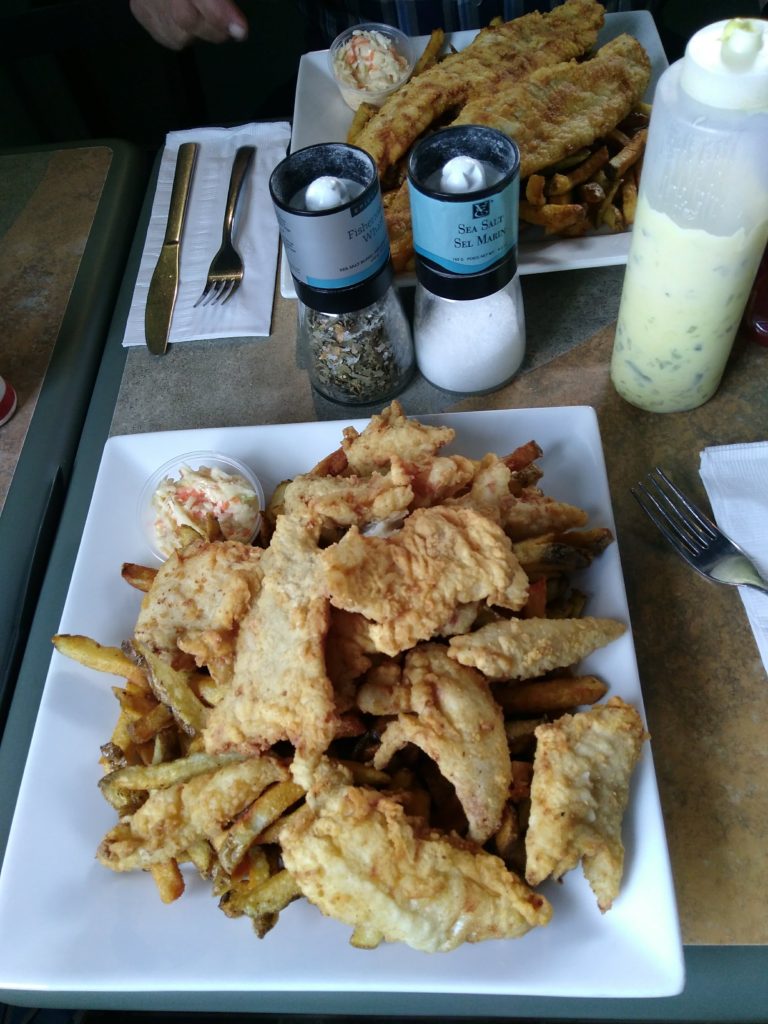 You can choose from home cut or regular fries or substitute for a healthier option-swear I am going to do this soon! And next time, we will ask them to 'senior size 'our portions.
What You need to Know About the Crow's Nest Restaurant:
Although it's listed online as being in Parker's Cove, it's actually located in Hillsburn, a few kms west.
It's open all year, eat in or take out
If you are not a hiker, you can still do a day trip by visiting the attractions around and in Annapolis Royal; such as the Historic Gardens, Fort Anne and Port Royal (seasonal) or the Farmers Market (Saturdays)
In Digby? There's  Crow's Nest Restaurant there now,located at 40 Water Street with a  great view of the wharf.