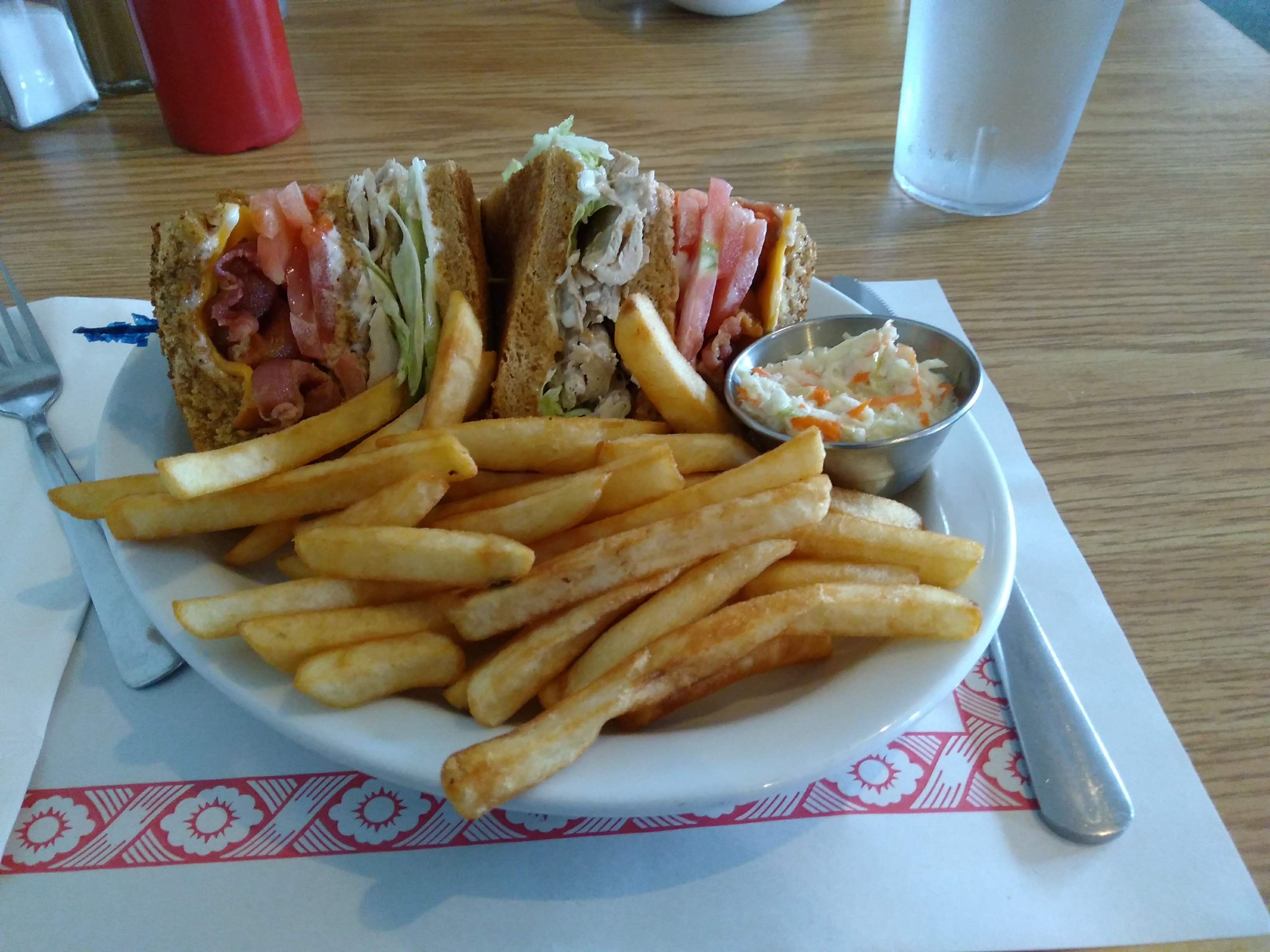 Farmers Family Diner -A Restaurant Review
Farmer's Family Diner in Aylesford is one of the places, well, you notice the sign but never have time to stop in. Well, this time we did stop in- better than making supper right?
What caught our eye on the menu was the "Colossal Club Sandwich" Now, I don't usually orders sandwiches and stuff like that in a restaurant-why would I, when I can easily make that at home? (Don't ask me if I do make it at home.)
But, well, "colossal" seemed to taunt us. We had to try it.We wanted to see  if Farmer's Family Diner can live up to it's promise.. The club for one was about $16.00- to divide it onto plates, add extra fries and extra coleslaw AND a piece of pie to share was about $23. Not really cheap.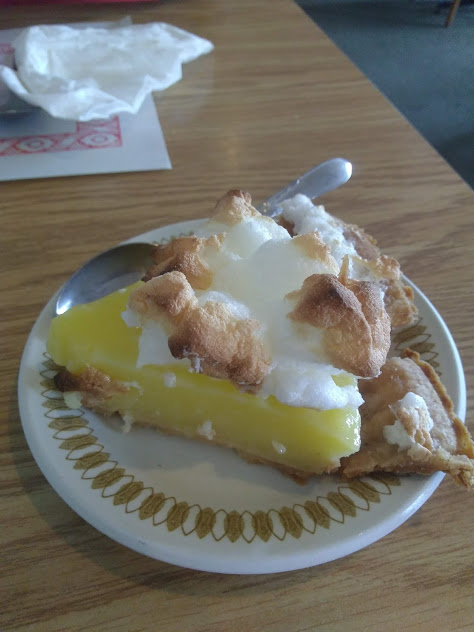 The fries were just average. The coleslaw was very good.And the club sandwich was delicious- not at all skimpy with the chicken and bacon.
Would I call it 'colossal'? Divided between the two of us, it was plenty. many not quite colossal. But close.
The pie was good too.
We tried the fish and chips  and hot turkey on another visit. George really like the fish and the hot sandwich was all white meat. Again, could use an upgrade on the fries.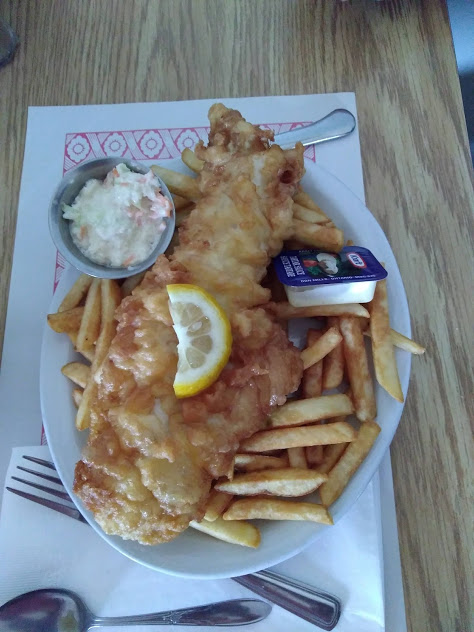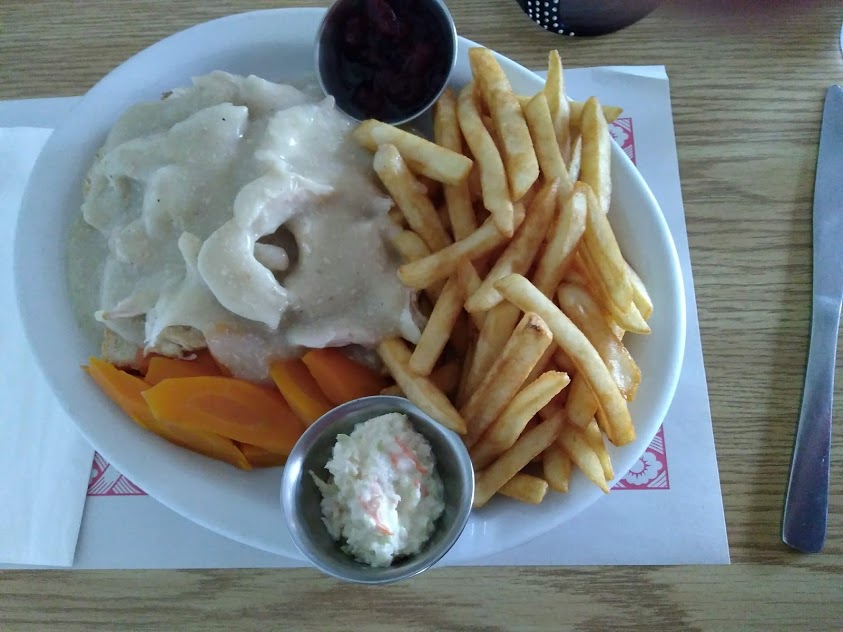 Beware -there's a table full of baked goods right by the checkout to tempt the unwary.We bought a bag of cookies and the bread looked great too.
What You Need to Know About Farmer's Family Diner
It's located in Aylesford at 1256 Ward Rd
Reservations aren't necessary, but if you want to make one-call  (902) 847-1900
It's really close to Oaklawn Zoo
It's impossible to find a current menu online, but they boast locally sourced meat and veggies-and name the producers.All the bread and desserts are made fresh onsite.
They are open 11:30 am -7 pm daily