Those Hidden Gems-Black Rock Trails and Lighthouse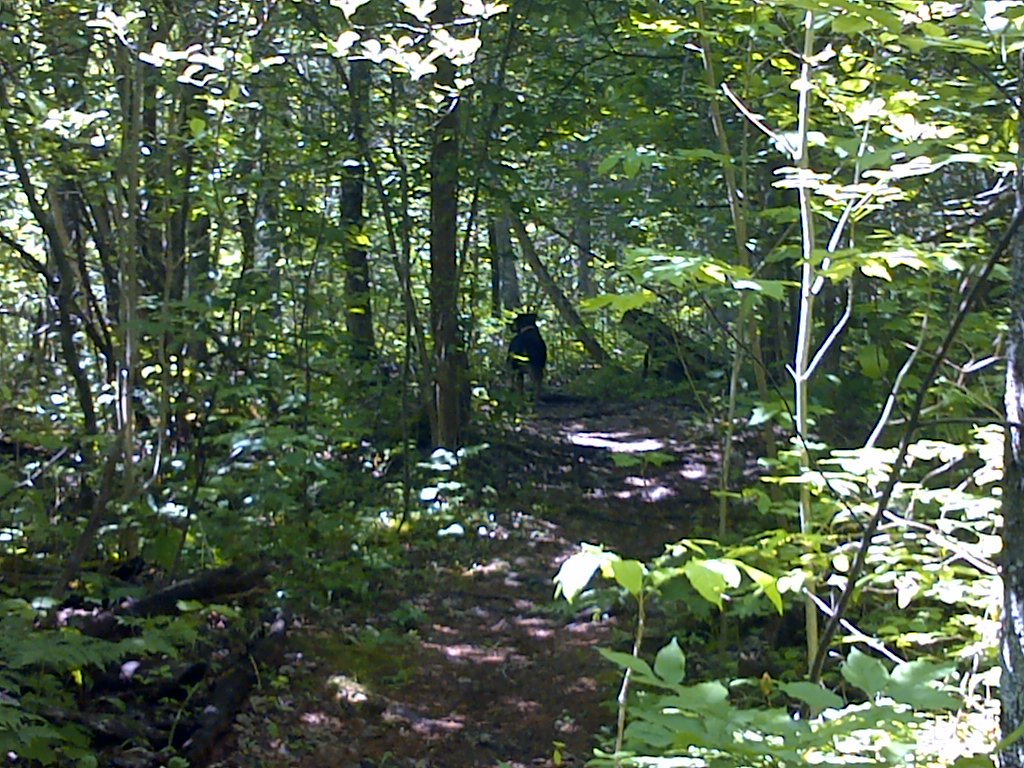 Recently we all hopped in the car- husband, dog and me- and set off for a Sunday drive. Now you may know me well enough by now to know I am not a sit in the car and drive around type of gal, but more of a let's see what we can get into, err, I mean do, woman.  This may or may not cause 'heated' in-car discussion. Not with the dog-she always wants to do things. Nuff said.
That Sunday was no different.  We headed up Middle Dyke Road off the 101 and then west on the 221, swinging up the North Mountain towards Black Road, thinking we may find a good place to get to  the beach.
Black Rock Trails

But upon entered the community, a small a sign invited us to  enjoy the trails.
Woah-what trails were these, now?
We found out a few kms down the  road at the Black Rock Community Hall.  Seems like there is a series of trails  hidden behind the hall-but not secret-everyone apparently knew about these Black Rock Trails.Everybody  but me.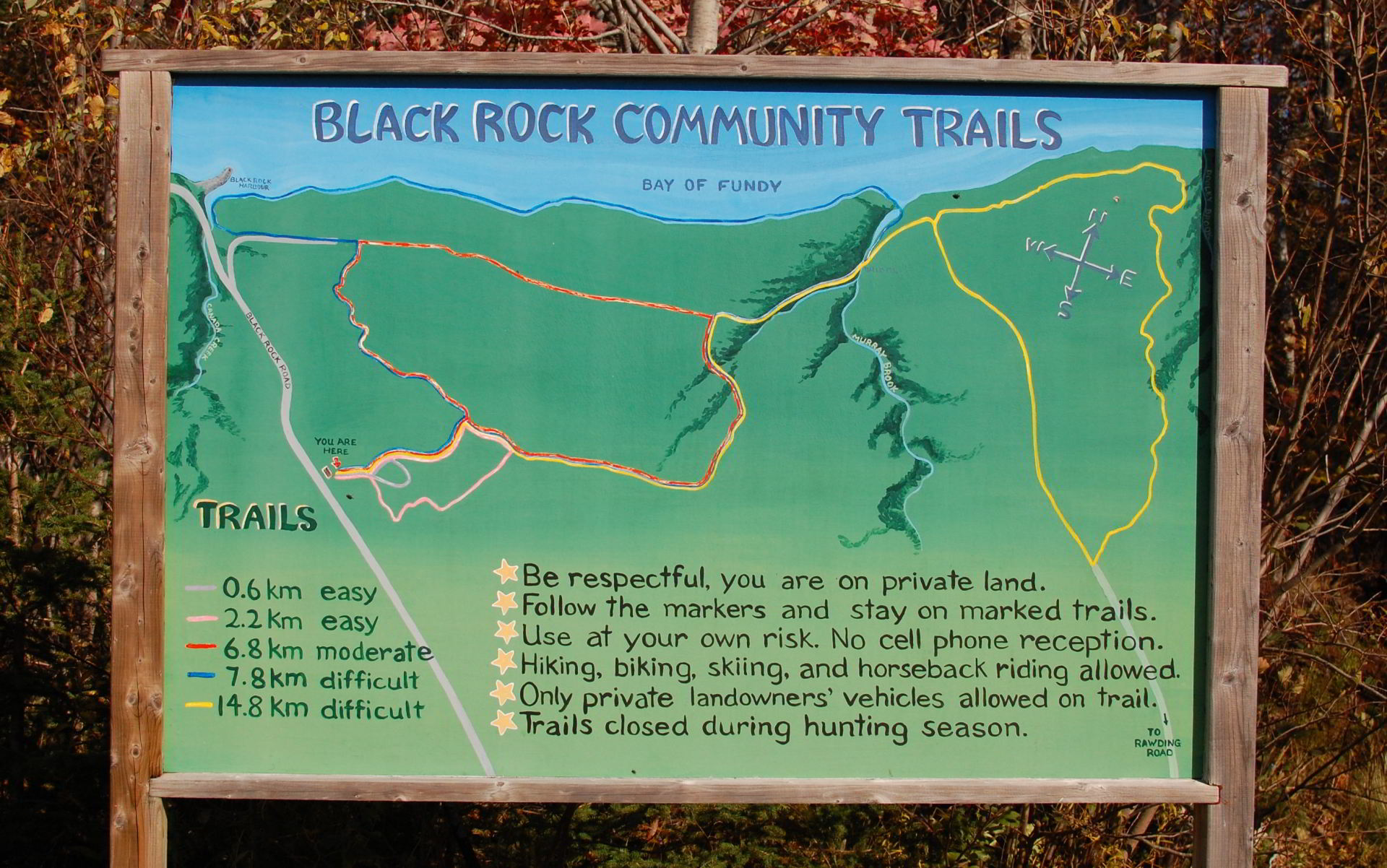 We  chose the 'pink' trail-one that was just over a 2 km loop. There were other choices- a short and easy .6 k  loop and several longer and more difficult trails.
The trails were well marked.
Well, mostly. I did have a few worried moments when, after sloshing though a mud hole, I lost sight of the pink trail indicators and found myself seemingly on a path to that was 17 plus kms and maybe ended up in the Bay of Fundy for all I knew. I'm not THAT adventurous.
Plus, I swallowed a mosquito. There were plenty of those to chose from as well. Luckily, they only seemed to swarm when I stopped to get my bearings.
It wasn't a hard decision- be lost forever on the North Mountain or slow down and munch on a few winged demons. I eventually came across signage that pointed the way back to the hall.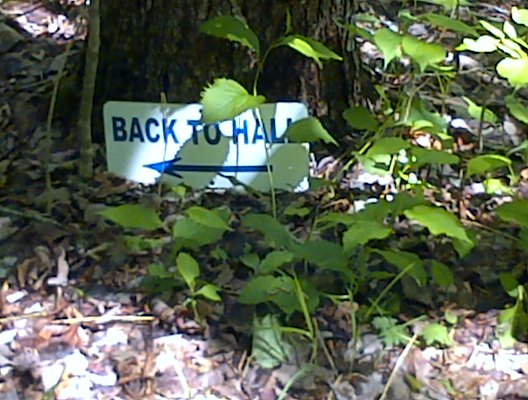 You could tell much love and care has gone into the maintenance of these trails. Someone had even taken the time to place small descriptive flags on some of the flora.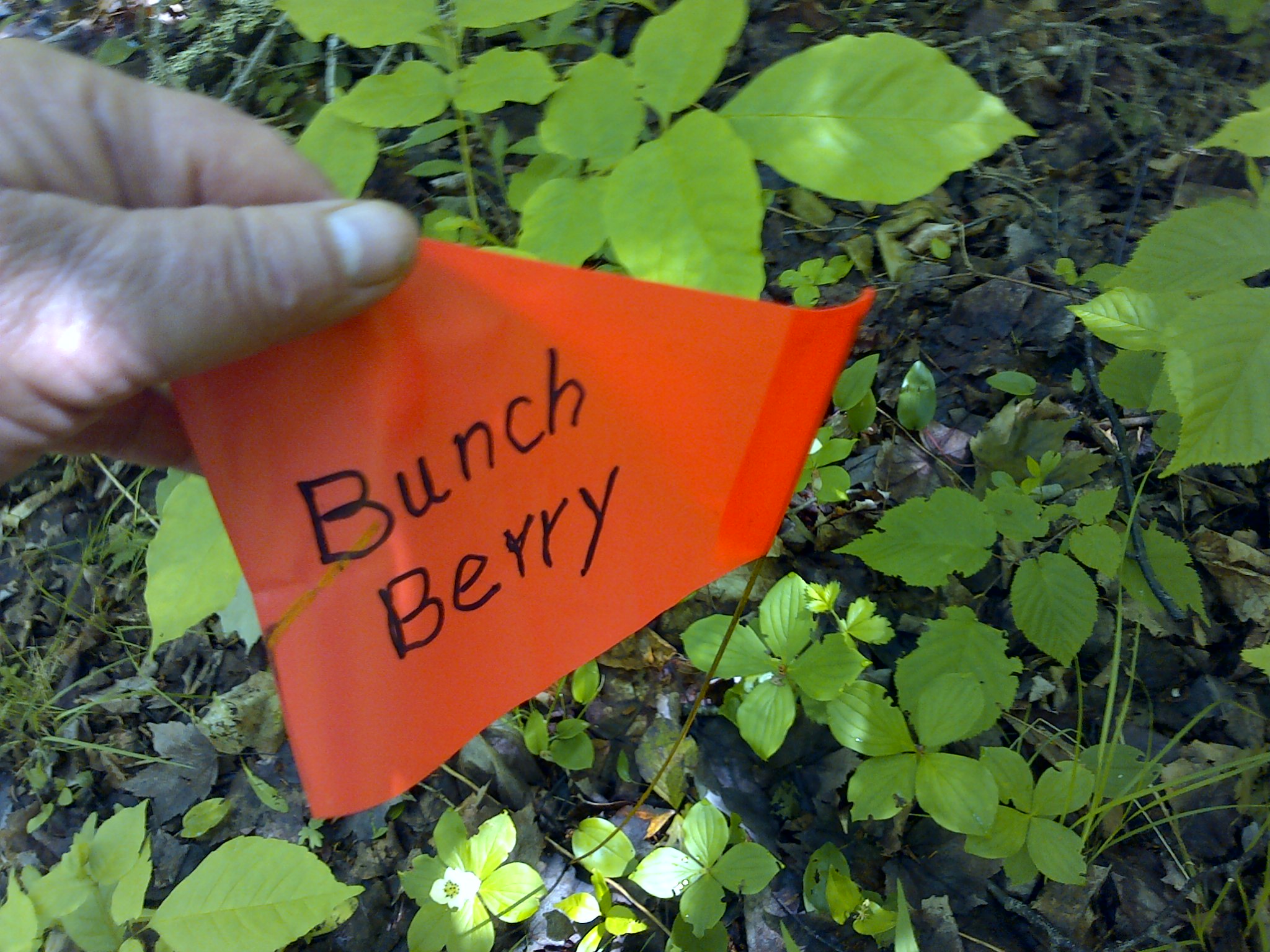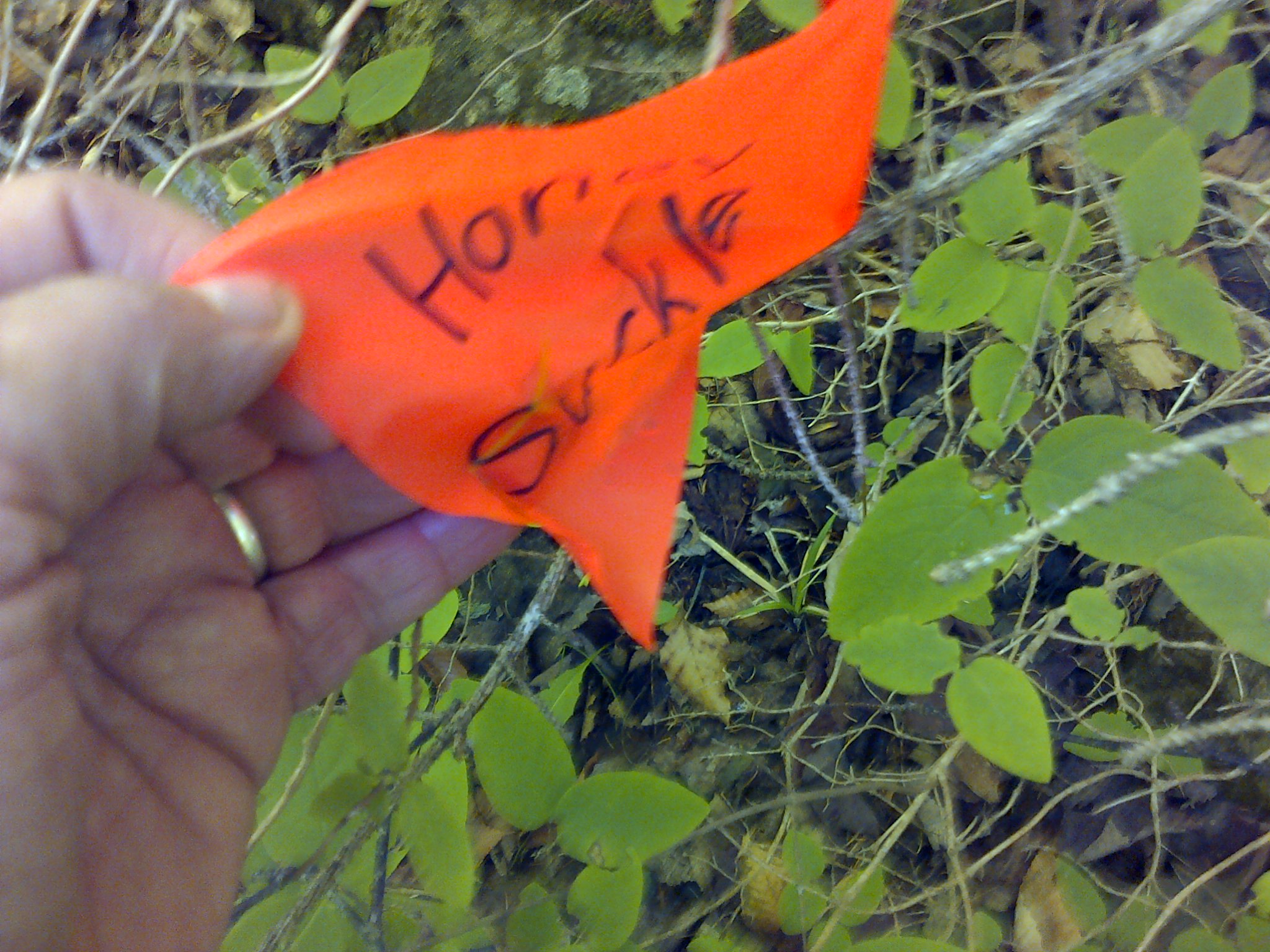 Black Rock LightHouse
We happened upon the Black Rock Lighthouse, eerily enveloped in a light misty fog. This present lighthouse is a replacement to the square wooden structure built there in 1848. I managed to find this poem written about the lighthouse for the The Register in  1898 by a mysterious H.A.F.
Black Rock Lighthouse.
On surging Fundy's rocky shores
Stands many a lighthouse tall
Whose gleaming lights the mists quench not
Tho they hang like a funeral pall.
One stands to the west of a cruel rock
That juts into the Bay,
And there secure, sends her light afar
Guiding white-winged ships on their way.
Onward they bear their precious freight,
Calmly they take their way,
Or idly rock on the foaming waves
When they anchor in the Bay.
But when the winds arise in their might
And the waves dash o'er Black Rock
And the screaming gulls ride light on the
gale
And the fears of the sailors mock,
Then the lighthouse sendeth abroad her
cheer
Like a messenger of peace
From Him who biddeth the winds be still
And the waves from their raging cease.
The loving hearts and faithful hands
Within that lighthouse strong,
Cease not their ever watchful care
Till morning's glorious dawn.
Ah treacherous seas that lure mankind
By promises of gain,
Count nevermore among your friends
The lighthouse on the main.
Oh lighthouse, in thy massive strength
Emblem of hope and life,
Shine on amid the storms of time,
Shine on amid men's strife.
Guide troubled souls to havens safe,
Where winds and storms shall cease;
Guide those whose lives are tempest tossed
To everlasting peace.
A testament to Nova Scotia's wild and unpredictable spirit, who knows how many lives were saved due to this beacon of the coast.
What You Need to Know about the Black Rock Trails:
One thing .The tides. Please don't be gambling like a bunny down the beach without knowing the tides times. I beg of you-Bay of Fundy tides are no joke.
Oh yes and another thing. High winds may cause large waves and heavy spray. Don't be a hero with your camera and stand on a slippery rock (Hint-they are ALL slippery) and take the chance of getting knocked off it by a rogue wave. Now go forth and have fun.
But safe fun.