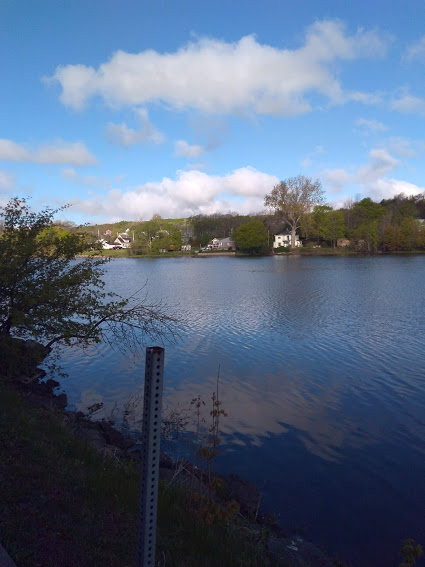 Two Easy Walks in Pictou County
Pictou County is lovely, not matter if you are strolling along the Jitney Trail in Pictou, the Samson Trail running waterfront in New Glasgow or taking an easy hike in Trenton Park-which I must admit I had never heard of until I took my Hiking Leader course there recently. Trails are everywhere! It's like a treasure hunt every day of the week. If only I had more time…..
Samson Trail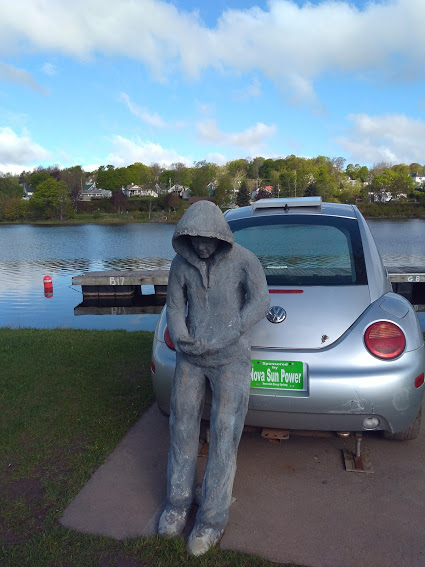 From what I have gleaned about the New Glasgow trails, most  seem to stem from one -the Samson Trail. There are a few ways to access this trail network-Duff Cemetery,Kinsmen Look-Off, Carmichael Park,Rotary Park and Pedestrian Bridge. It's flat and easy going.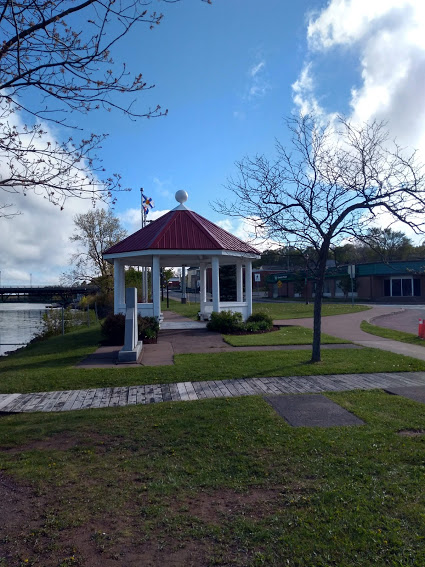 I  came across the  east side of the Albion/Samson trail accidently last fall  heading into New Glasgow -it seemed like a nice spot to stretch my legs. And it was. There is lots of parking at the trail head off Stellarton Road.(just down a minute from Lee's Frenchy's) There's a nice lookout on this section and it's about a 2 km stroll down to  Chattan park on this side of the East River.
This spring I walked along the other side of the river-a calm early morning walk, along the part of the Pioneer Trail. These trails are well maintained, flat and well used by bikers, runners and walkers. The approximately 6 km of riverfront trails are pet friendly with washrooms open year round. On Saturdays, include a stop at the New Glasgow Farmers Market-it's right on the way if you are on the west side of the river.
Click here for a 'sort of' trail map
How to get to the Samson Trail:
Take exit 24 from Trans-Canada Hwy/NS-104
Merge onto Trans-Canada Hwy/NS-104
Take exit 24 toward New Glasgow/Stellarton/Trenton
At the roundabout, take the 1st exit onto N Foord St/NS-374 N heading to New Glasgow/Trenton
Continue to follow NS-374 N
Trenton Park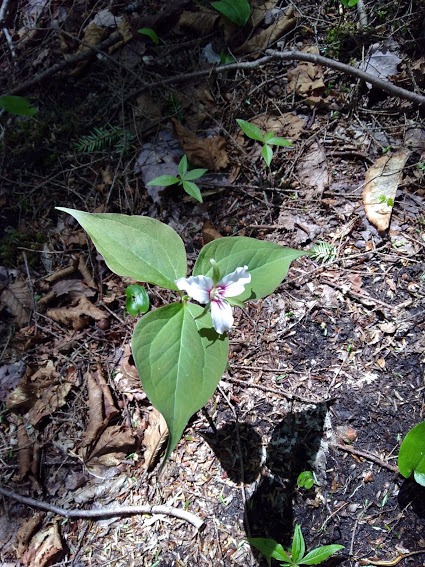 To me, this was an unexpected oasis -it's not what I thought of when I thought of Trenton. But it' easy to see the locals love and enjoy the  6km walking/hiking trails  that winds its way through over 550 acres of century-old coniferous forest. There were also folks fishing in one of the  3 man made stocked ponds (fishing license required over the age of 16) or making good use of the 6.5 km mountain bike trail.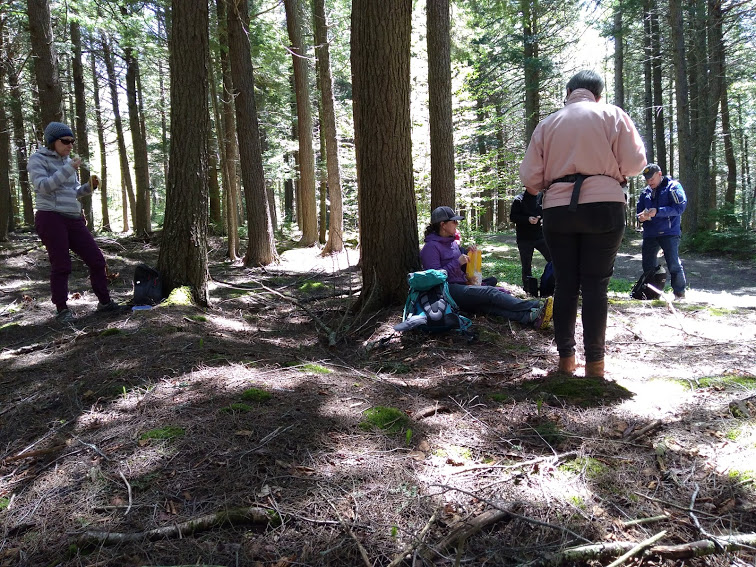 Our route on this day began near the swimming pool, and included Druhan Trail Tree O' Trail, Founder's trail and finished off looping around Veterans Way,all mostly flat and easy walking-however, be aware that poison ivy lurks road side.
Find a trail map here.
How to get to Trenton Park:
Trans-Canada Highway 104, Exit 22 to Trans-Canada Highway 106, Exit 1A to Trenton, turn Right onto Mt. William Road.
Continue straight on Trenton Connector to Park Road.