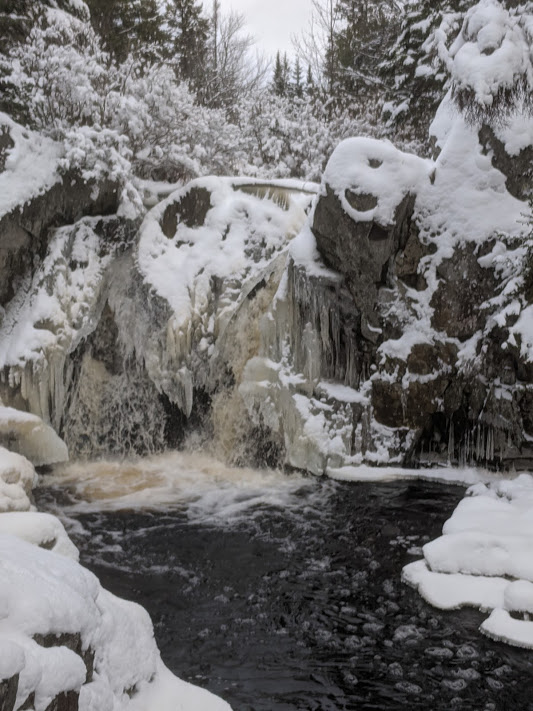 Hike to Johnson River Falls
Johnson River Falls is an easy little hike not far from Waverly. It's just  a tad over 4.5 km round trip. The first part of it is along a dirt road.
To  get there, take exit 5 off the 102 highway.  then turn right and go around the rotary. Take the 3rd exit (towards highway 118 )
Just up over the hill you  will find Perrin Drive on the left. Drive to the very end. Lots of parking before the gate.
Now is the tricky part. Walk exactly .5 km then take a right towards the woods. There is another right slightly before that one-don't take that.
Click To Tweet
The entrance to the trail should have a red and black trail maker ribbon like this: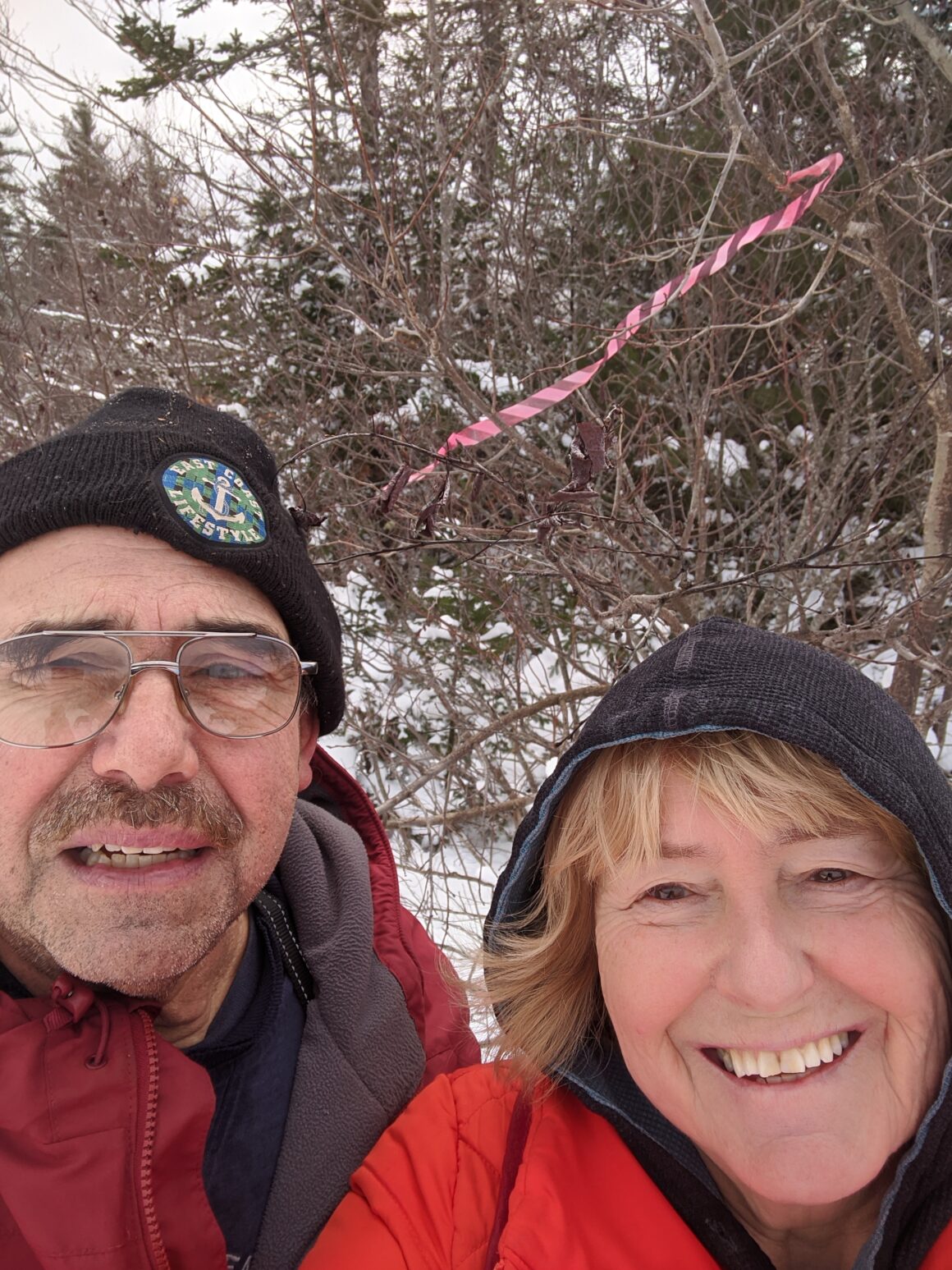 From there , cross a metal bridge, go up over a couple hills and bear right. There were a pile of wood pallets to the left when we were there . I must say, the trail is very well marked with orange marking tape all the way to the falls.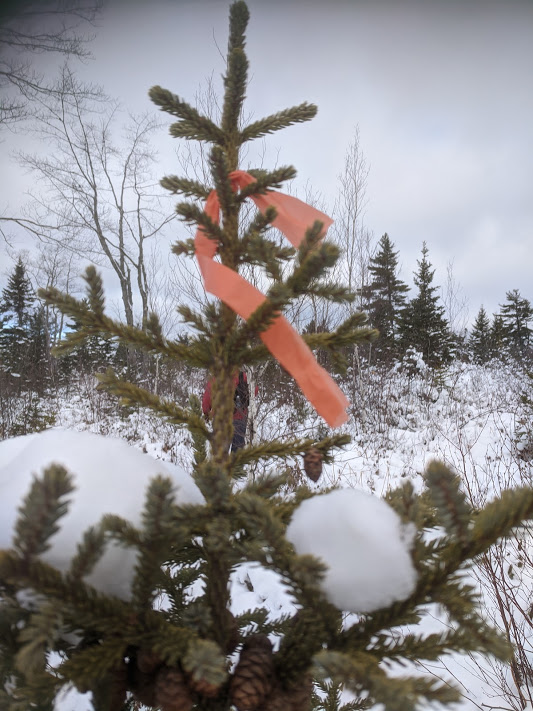 We only found it icy in a couple spots, but I think it could really be slippery if we had a melt and then a freeze. Be prepared with ice cleats if that happens.
There are actually two other  little falls  that run into the main one. The trail looks as if it runs along the river too but we had only planned to go as far as the falls so I am not qualified to write about it. Yet? Anyone else done this?
We did stop and have a little picnic by the falls. Nothing like a bologna sandwich on a hike.
Also, the Johnson River Falls trail can be often  wet and muddy.  And, I suspect, mosquito-y in spring.
Part of this trail runs through a game sanctuary The area looks like it has been clear cut at one point with lots of little softwood trees cropping up. You can see for a long way.
It's a hike well worth taking. Good for kids and dogs too.