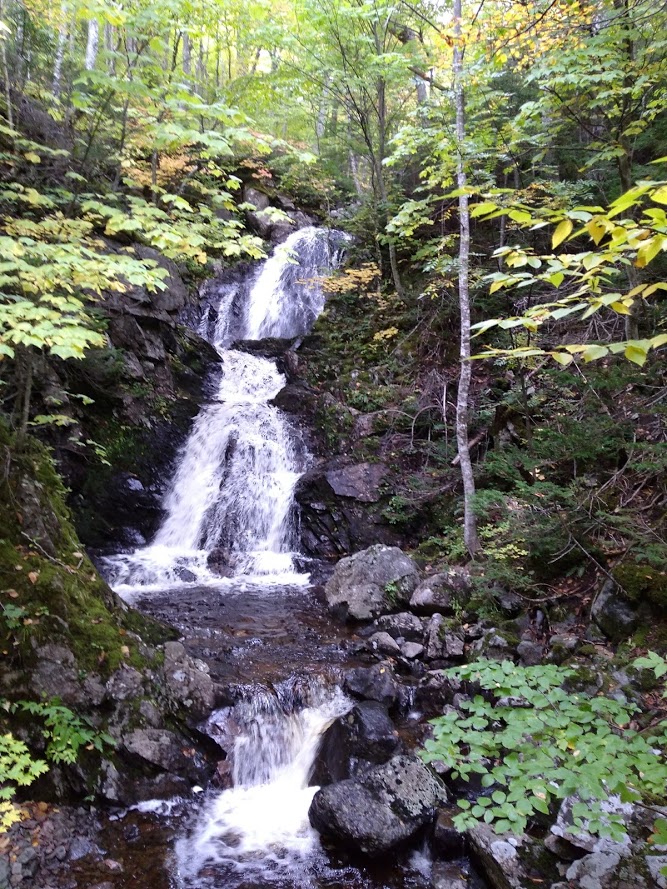 Hiking the Coney Brook Trail
Since experiencing the beautiful Skyline Trail along the Cabot Trail  last September,we've been planning for almost  a year to hike to do it again in October when the fall leaves would be at their most vibrant. Mother Nature had a different idea. Skyline was closed due to aggressive moose behavior-it is the rutting season after all. So. No Skyline. 🙁 .alas.
(However we were very lucky to see a pair of moose across from the Coney Brook trail head)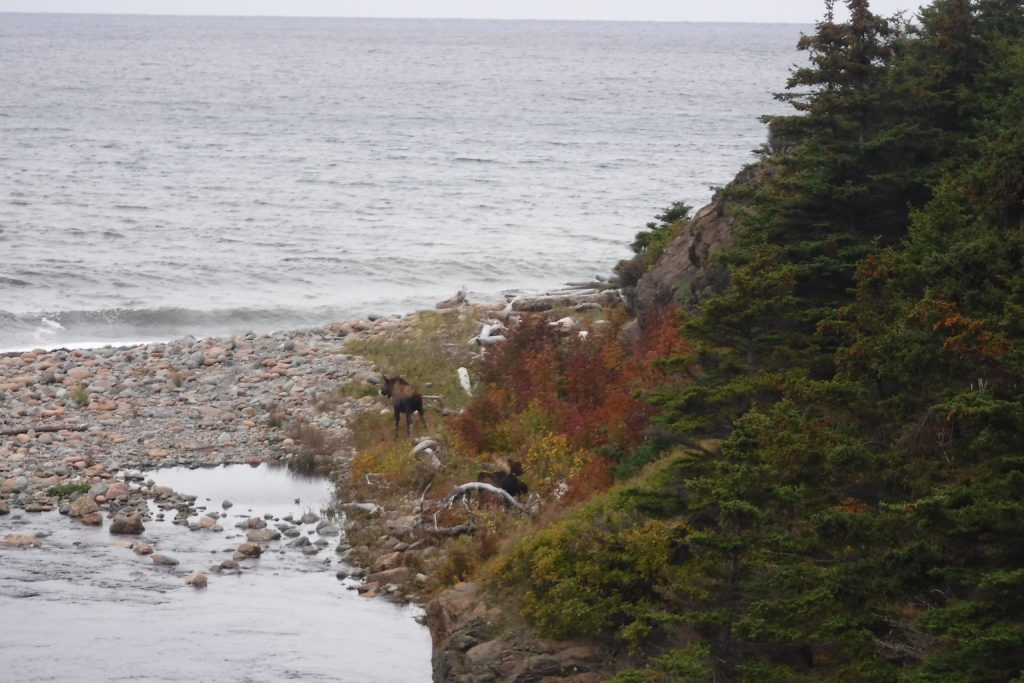 But there are plenty of other hikes along the Cabot Trail, so after a bit of research, we decided to try the Coney Brook Trail. It's not far from Cheticamp, runs 6.5 km round trip along the river and is located directly across from the Coney Brook campground.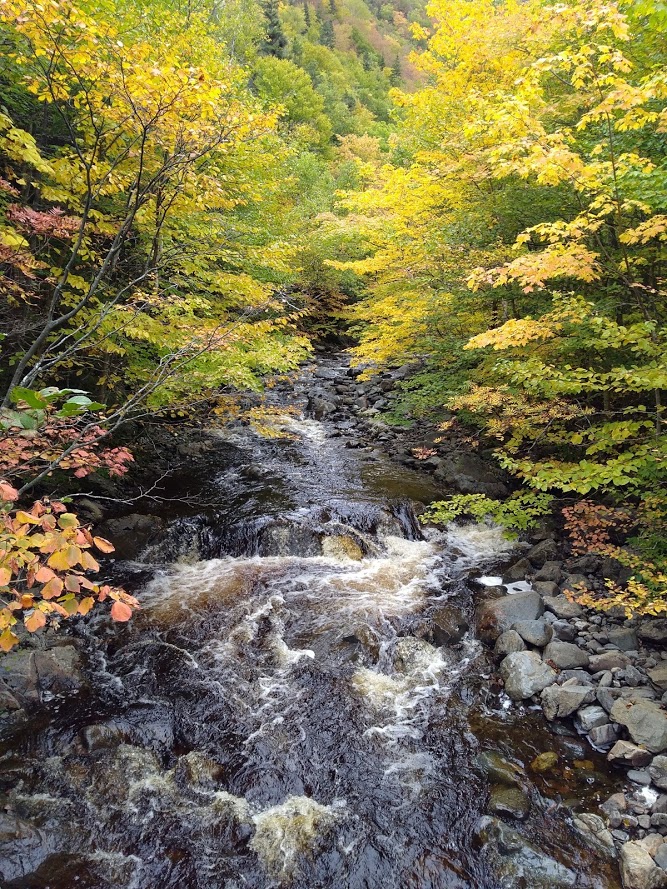 I highly recommend this hike. Although it doesn't have the breathtaking views of the end of the Skyline, it has it's own charm and a few waterfalls to boot.
The trail meanders along a brook in what is actually a box canyon and you'll hike along under a canopy of softwood trees-old Acadian forest. The trail climbs about 600 feet to the final and biggest waterfall.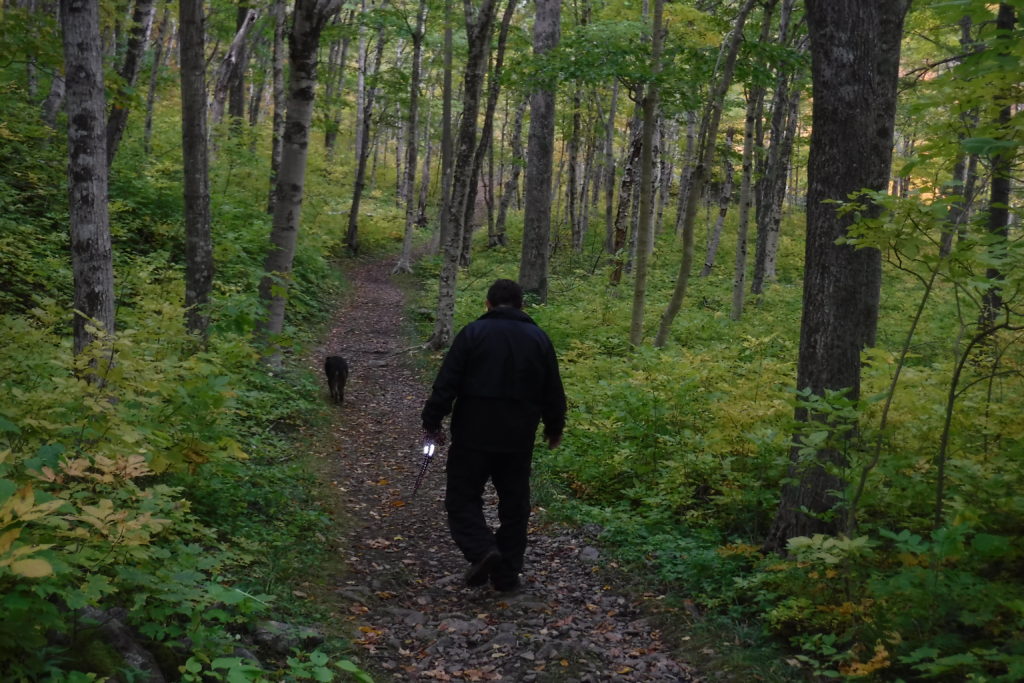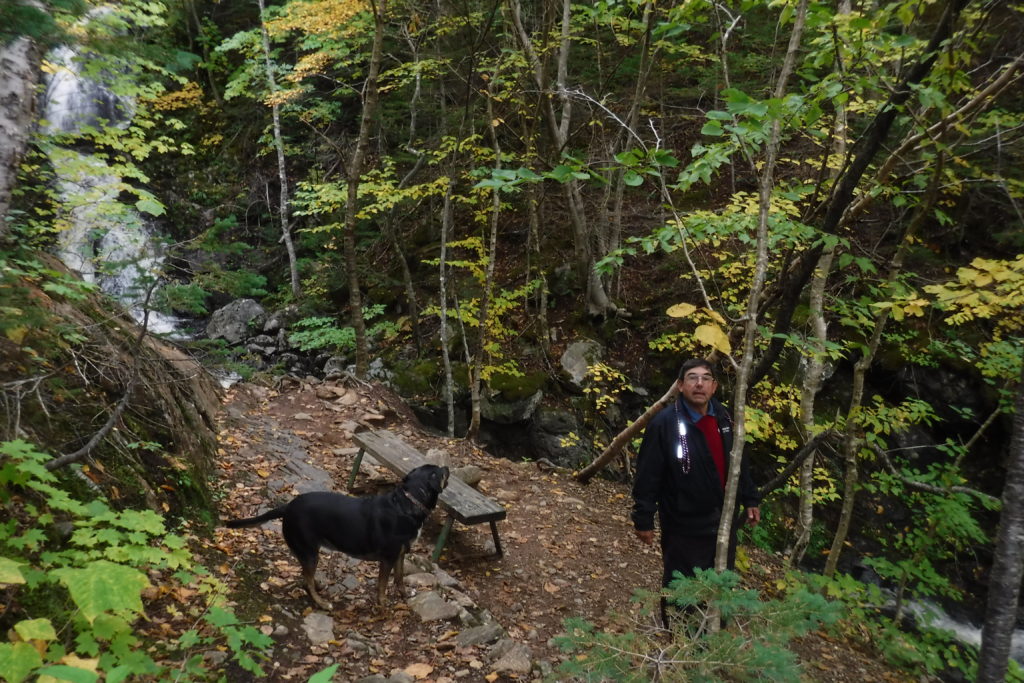 What You Need to Know About Coney Brook Trail, Cabot Trail
As will all trails within the Cape Breton National Highlands park, a park pass is needed. You can purchase one upon entering the Highlands-if fact you need one just to enter the National Park
| | | |
| --- | --- | --- |
| | Adult | $ 7.80 |
| | Senior | $ 6.80 |
| | Youth | free |
| | Family/Group | $ 15.70 |
| | Commercial Group, per person | $ 6.80 |
Or you can order a year long Discovery Pass online which will allow access to all Canada's Nation Parks and Historic sites for 365 days.
Find it across from the the Coney Brook Campground-18573 Cabot Trail
Pleasant Bay,CB
This trail is rated in one place as moderate and in another as easy.I personally would rate it as easy-there are a few little hills but also benches to sit and catch your breathe and enjoy your surroundings
Be aware there may be wildlife along the trail. And by wildlife, I mean anything form moose to mosquitoes. It's always a good idea to check with the park visitor centre to see if there are any closures or other information that's good to know. You can call them at
902-224-2306.- Do not approach, disturb or feed wild animals.
Bring water and maybe an extra sweater in your backpack.
Dogs are allowed on this trail but must be kept on leash. There is a steep bank on your right at the beginning of the trail  so keep an eye on your pet there.
No winter maintenance . And since it's in a box canyon-there  may be no cell service in places either.