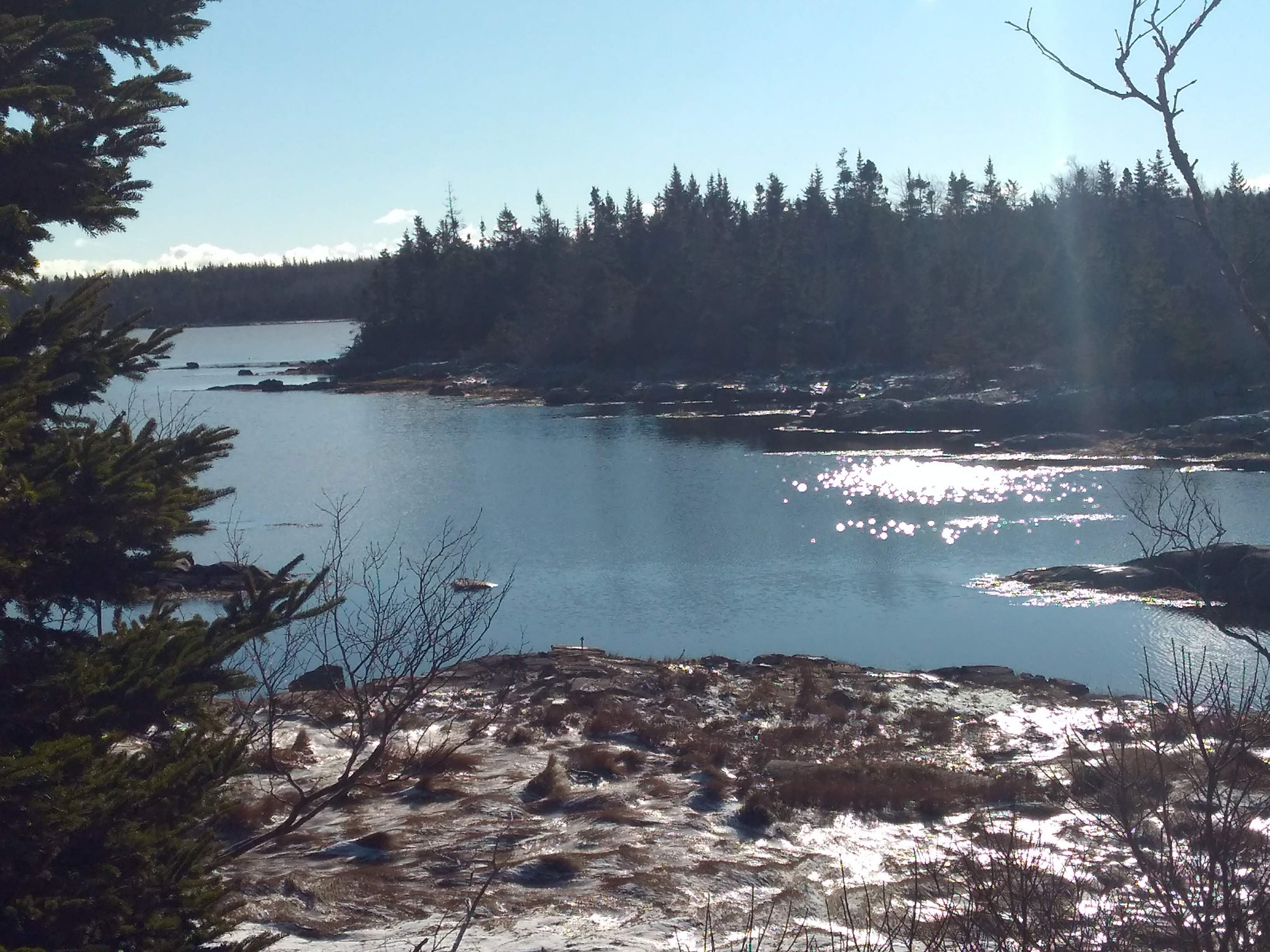 The Atlantic View Trail is located within the Halifax Regional Municipality near Lawrencetown -it stretches for almost 20  km round trip along the abandoned Musquodoboit trail bed and so far we have only done part of this beautiful coastal trail section – from the end of highway 207 just past Three Fathom Harbour Road in Porters Lake. Entrance can also be gained from the opposite end, at the Lawrencetown Community Centre.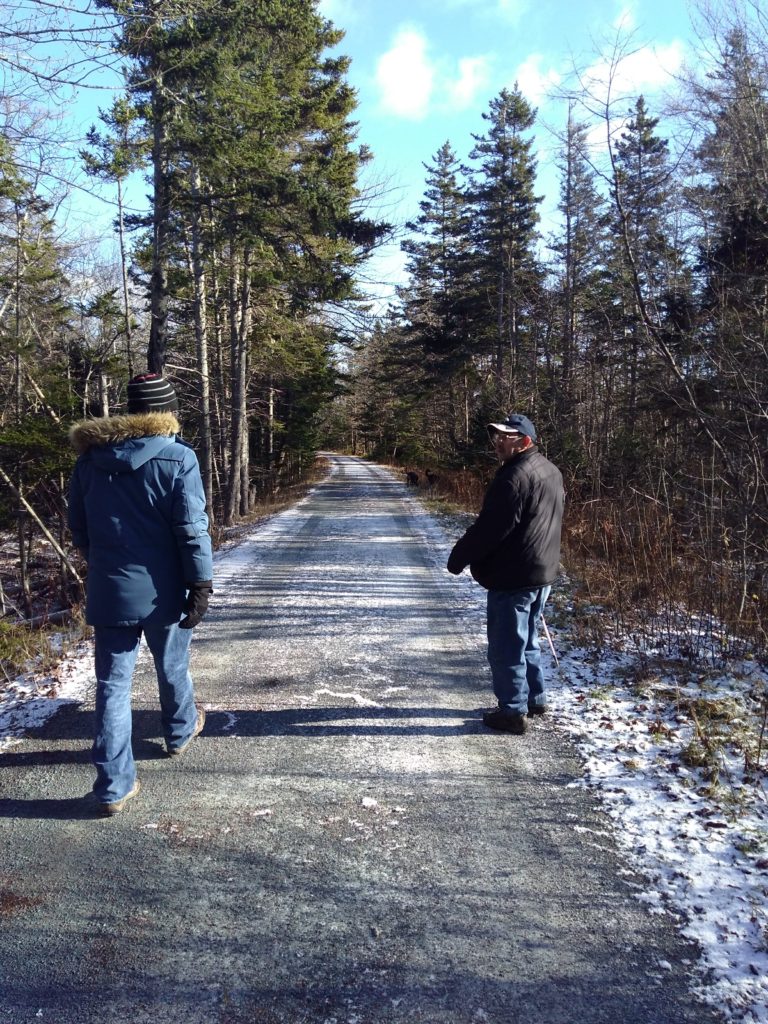 I'd rate this trail as easy (find other easy Halifax hikes here) the only difficult thing about it is it's length-and how far you go is up to you. Just remember-you need to walk back too.The trail is  a level crusher dust surface, great for walking and biking and there are plenty of benches to rest and reflect.
.I suspect it would be great snowshoeing and cross country skiing, and maybe I'll get an opportunity to try that this winter. It'd be bloody cold, though.
I wish now we had gone further because Lawrencetown Provincial Park and the infamous beach is about halfway along. Seeing those waves is worth the hike alone. Maybe.
But there's lots to see even if you go part of the way- bridges and birds and marshes and tidal waters-the day we were out was pretty chilly, but a lone fisherman in a rowboat churned along the inlet. And, as it's name suggests, the mighty Atlantic offers an ever-changing performance. In places, remnants of old Acadian dykes are visible.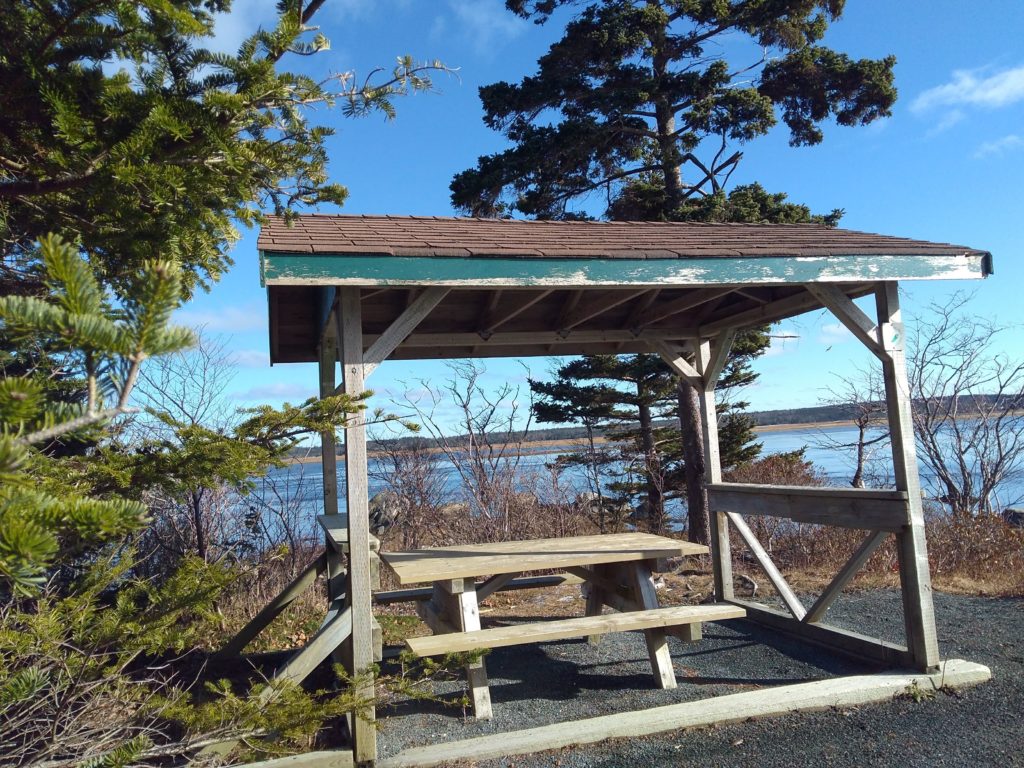 What You Need to Know About the Atlantic View Trail
The best known trail entrance is at 4348 Highway 207, East Lawrencetown-about 40 minutes from downtown Halifax.
The Atlantic View Trail is part of the Great Canadian Trail-aka Trans  Canada Trail
Washrooms are available near the entrances.
Much of the trail is wheel chair accessible.
There are  sheltered picnic tables close to both entrances-and by close I mean within a km.
Dogs on leash are welcome  (Please clean up after your pets)
However, please leave your horse and /or four-wheeler at home-they are not allowed on the trail.This includes  motorbikes and skidoos.
The Atlantic View Trail association is committed to the preservation of local flora and fauna and ask that you stay on the trail and help protect sensitive dunes and wildlife habitat.
There is no winter maintenance