Bring Your Bike to Big Tancook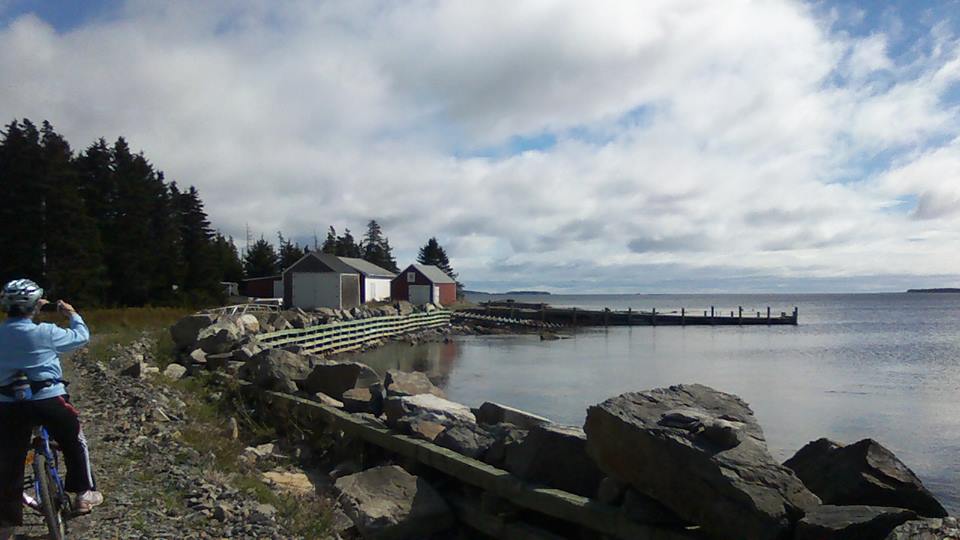 One of the best things about bringing your  bike over to Big Tancook Island is -you get to the food first. You can roll right off the ferry and pump you legs up the hill past the couples, the families and the old folks with walkers and canes.
I jest,of course. While it's true Tancook has limited choices for restaurants, and while it's also true food is usually everyone's first stop, you could just as easily whiz by them and take a swing around the island itself.

A mere 5 km wide and approx 2 km wide, it's certainly doable -I've done it myself, and I'm no speed demon.
Luckily,on Big Tancook Island, you don't want to be a speed demon. It's a charming,scenic ride and not in the kitschy,folk-artsy way of a community trying too hard.
Come , don't come. Big Tancook doesn't care. It's got business to attend to.
And why not? Big Tancook Island has a long, rich history of hardy men and hard work,as the summer fishing grounds for the native Mi'kmaq, through to  the agricultural endeavours  of German immigrants  and onto modern day with  a vibrant  fishing industry.
Besides fishing, residents work off island in Chester and surrounding areas, commuting by means of the sturdy vessel William G. Ernst. a 50 minute trip each way, with a stop at Little Tancook. With the population hovering around 200 in summer and 130 in the off season, tourism operations may come and go.
​It's always best to check ahead to see what is still operational .At last count there were a couple of choices for restaurants, a  bike rental place and one or two neat little 'come find me' shops, including  the Wishing Stones,which is combination of gallery/gift shop,  library, museum and community gathering place.
Worth the trip?
Yes, definitely. The ferry alone is worth it.
If you are seeking a day of peace and quiet, it's worth it.
If you hanker to see cars with no license plates and roads with no pavement, but with the tangy smell of salt in the air, it's worth it.
If you yearn to find a place where the people are authentic and friendly, it's worth it.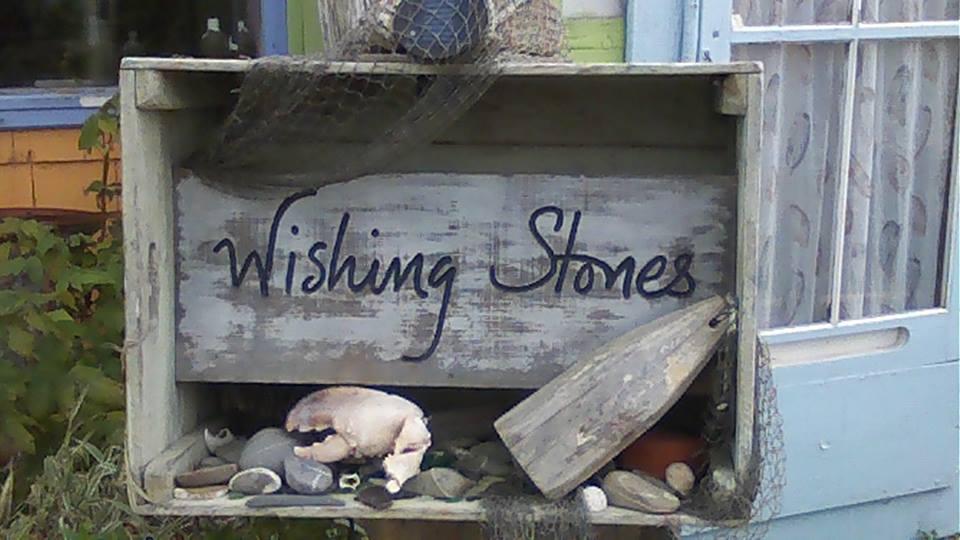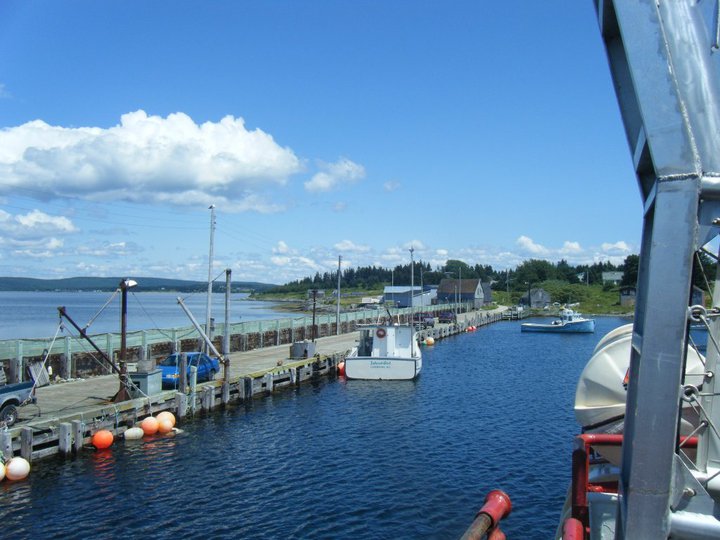 What You Need to Know:
If you forget everything else I've told you about Tancook Island-you MUST remember this:  The ferry leaves the island at 5pm on Sunday only! Monday to Thursday you must be on the 4:30 ferry if you want to leave the island. Friday evening there are two extra runs at 6:30 pm and 9:30 pm and Saturday the last ferry leaves the island at 6 pm
If you don't make the ferry, you risk sleeping in a field. There are no motels, hotels, B&B's or serviced campsites on the island-although book ahead vacation rentals are available on site such as VRBO  and Air BNB.
You can purchase your ferry tickets once you board-it's cash only $7 or free for the under 12 crowd, or buy a book of 5 for $17.50 or 10 for $35
Since the William G Ernst is basically a commuter ferry, you'll need to park you car in Chester. Hmm. That may be a problem. Allow time enough to find  a parking spot and to be ready to board 15 minutes before sailing.

Tourism information is available Tancook Island Recreation Center during the summer months only.
Didn't bring your bike?Tancook Bikes is located at the head of the wharf hill, just steps from the ferry's berth. Both adult and kids bikes are available. Included with your rental is free use of helmets, locks and reflective vests. Rentals are daily, rain or shine between 8 am to 5 pm, until the end of October. For more information or to make a reservation, please call (902) 300-9839 or email Patrick @ [email protected]
Besides enjoying a hike or bike (yes there are hills) you can hunt for sea glass and fossils, bird watch, have a shore side picnic. learn local history and geocache.