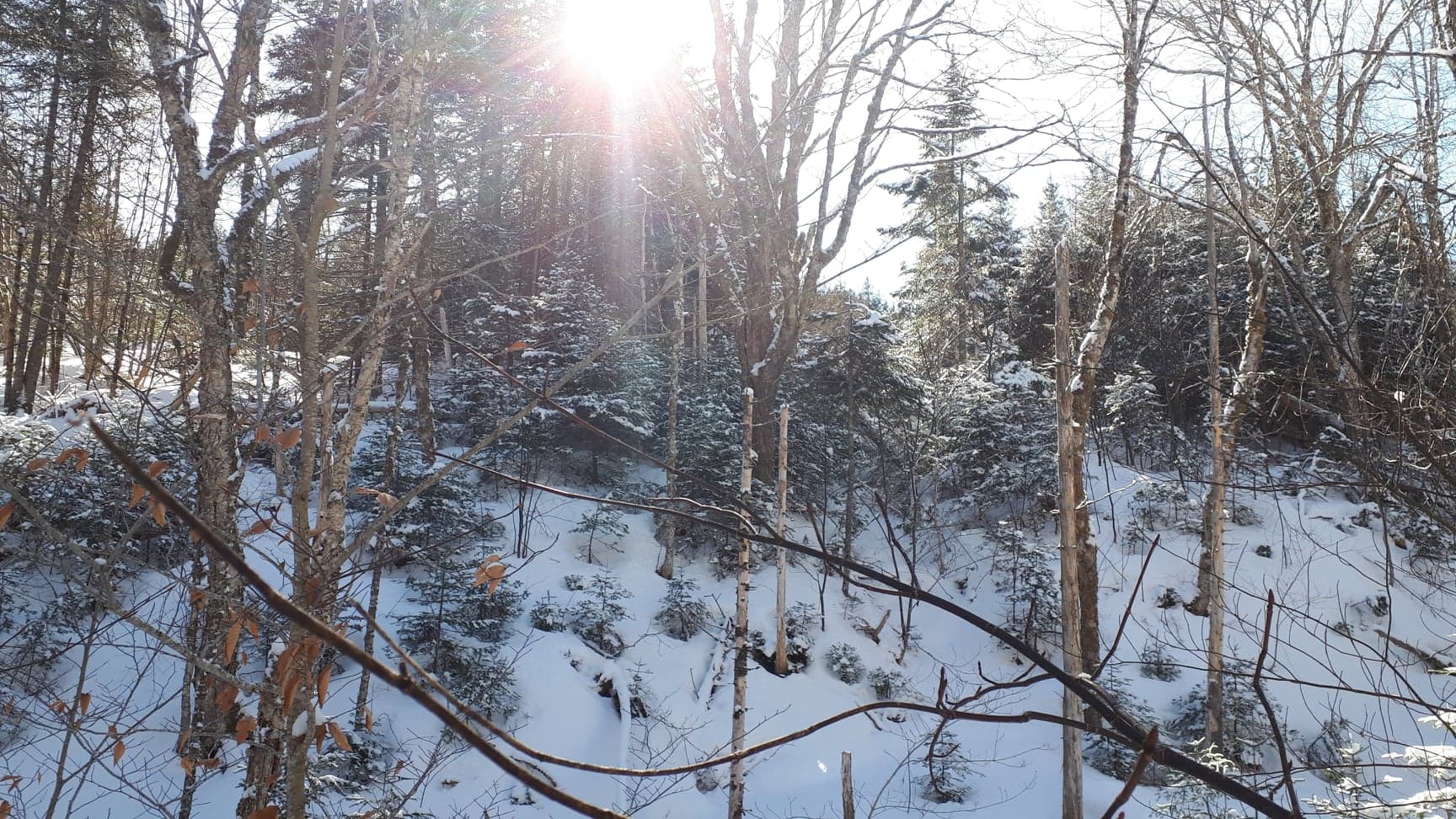 As soon as I saw a post on Instagram about the Rogart  Mountain Trail, I knew I wanted to do it. So I set about strong arming(not really ) a good friend into hiking it with me.
Hikers are funny people . Or maybe it's just me. If I have to walk up the hill on the road-I hate it. But give me some hilly trails and let me at them. I don't know why.
I loved Rogart Mountain Trail .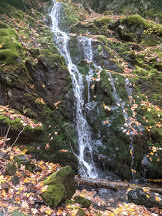 The trail is a 6.3 km loop, and it's beautiful, passing by brooks, softwood and hardwood stands, and lookoffs, including Catherine's Lookoff which overlooks the  Dalhousie and Ephraim Mountains to the east. This would be a spectacular place to view the sunrise, I bet. There's a smallish waterfall -Jane's waterfall- and evidence of old stone foundation built by settlers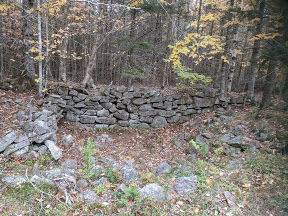 What Else You Need to Know About The Rogart Mountain Trail
It's a well travelled, well marked footpath with quite a few hills, good for hiking and snowshoeing.
Click To Tweet
This trail is part of the Gully Lake Trail System of wilderness hiking trails. and is considered moderate to difficult. The hike takes approximately  2.5-3 hours. We did it 2.5. The elevation is  660 ft.
There are quite a few  interpretive signs posted along the trail explaining the history,  flora and fauna, and many other points of interest about the trail.
It's a great trail for all seasons- but prepare for it to be a little muddy in spring.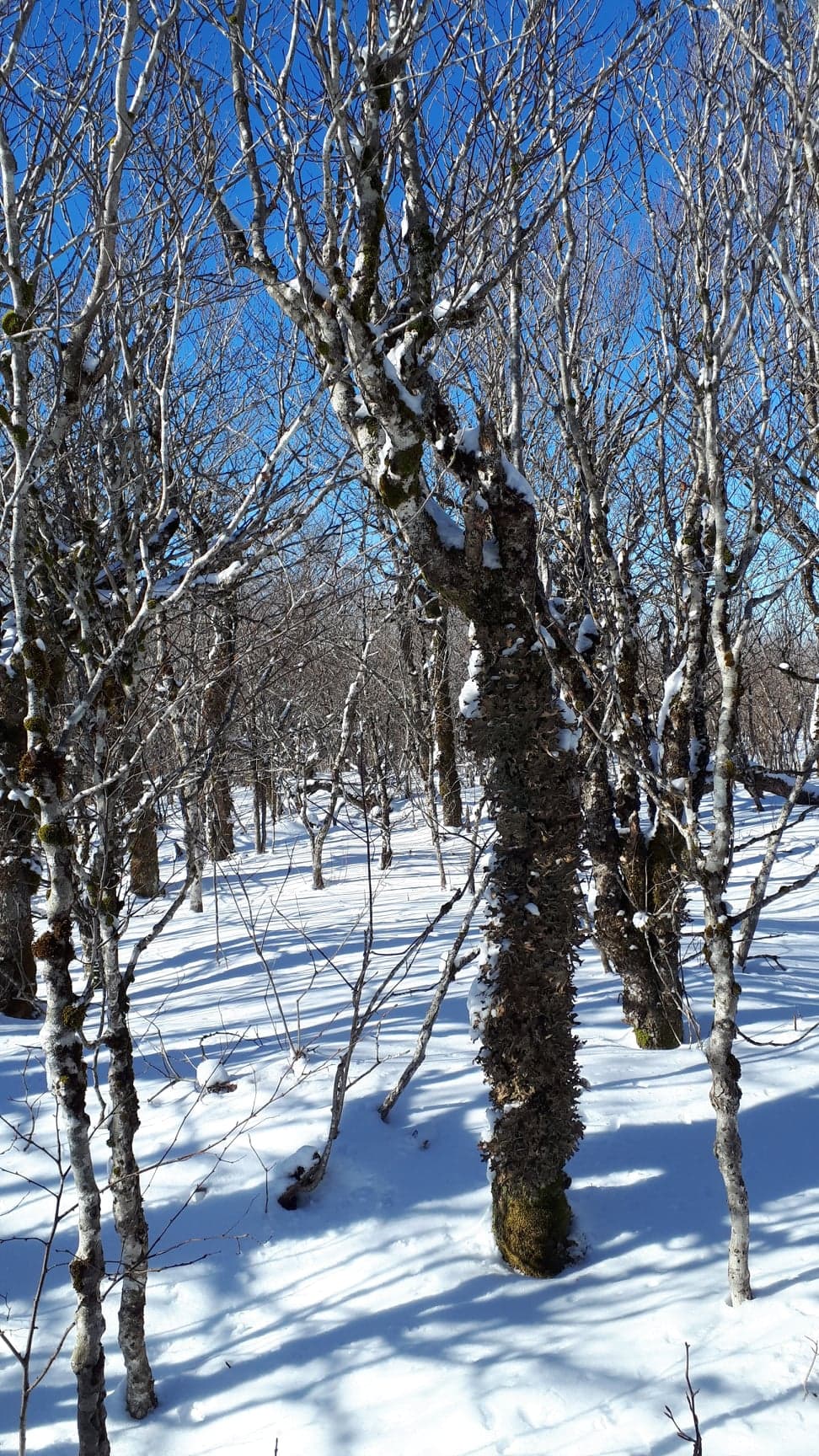 The trail is located in Earlstown and the trailhead is located in the parking lot of the Sugar Moon Farm, which serves a scrumptious pancake breakfast by the way, and coffee with whipped topping.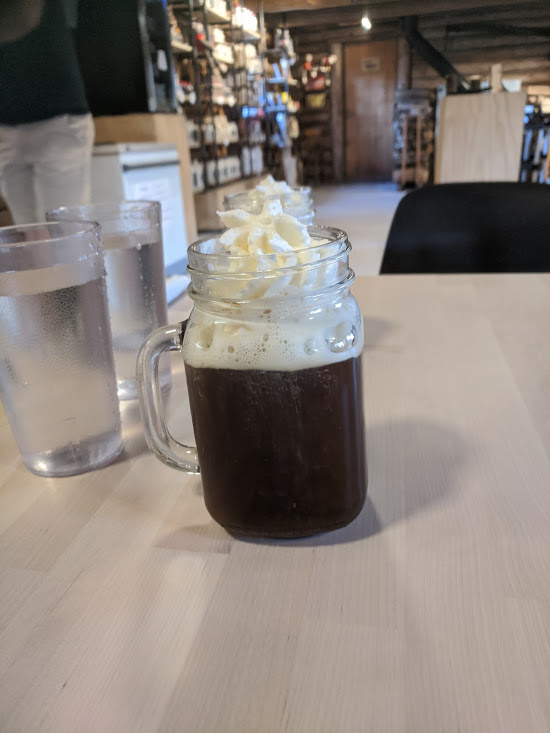 Directions
Take Exit 14a from Highway 102 .Turn right onto Highway 311, then right away turn left onto Alex MacDonald Road. The trail head, which is on Sugar Moon Farm property is about 1 km along at 221 Alex MacDonald Road