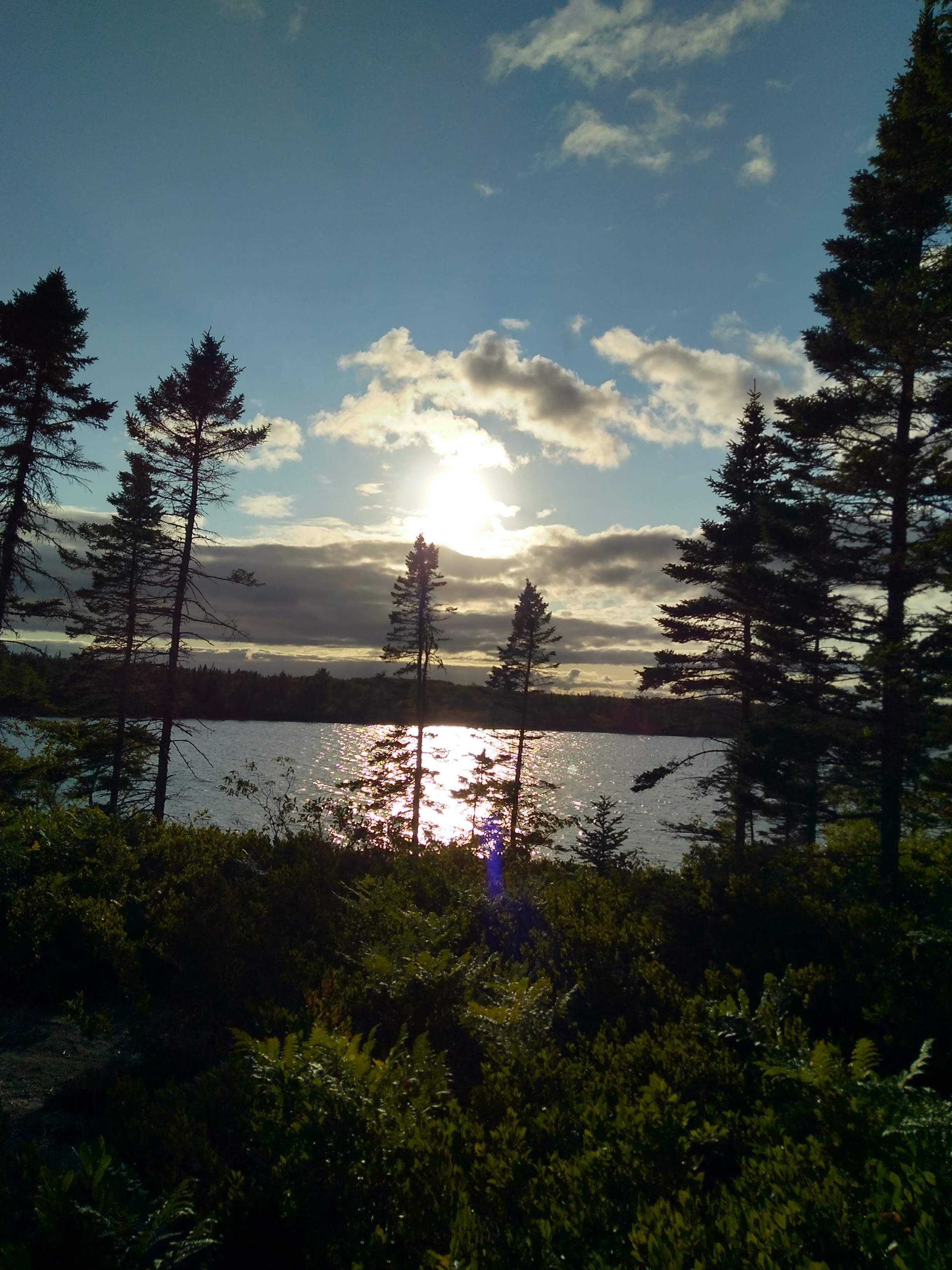 The Bluff Wilderness Hiking Trail
For a while, I have had this reoccurring thought that I needed to get out of my comfort zone. So when a friend asked me if I'd like to go back packing along the Bluff Wilderness Hiking Trail-I said sure.
Back country camping was something I have been wanting to do, but …I'll admit it.I was afraid of big furry beasties. Turns out, beasties were not the problem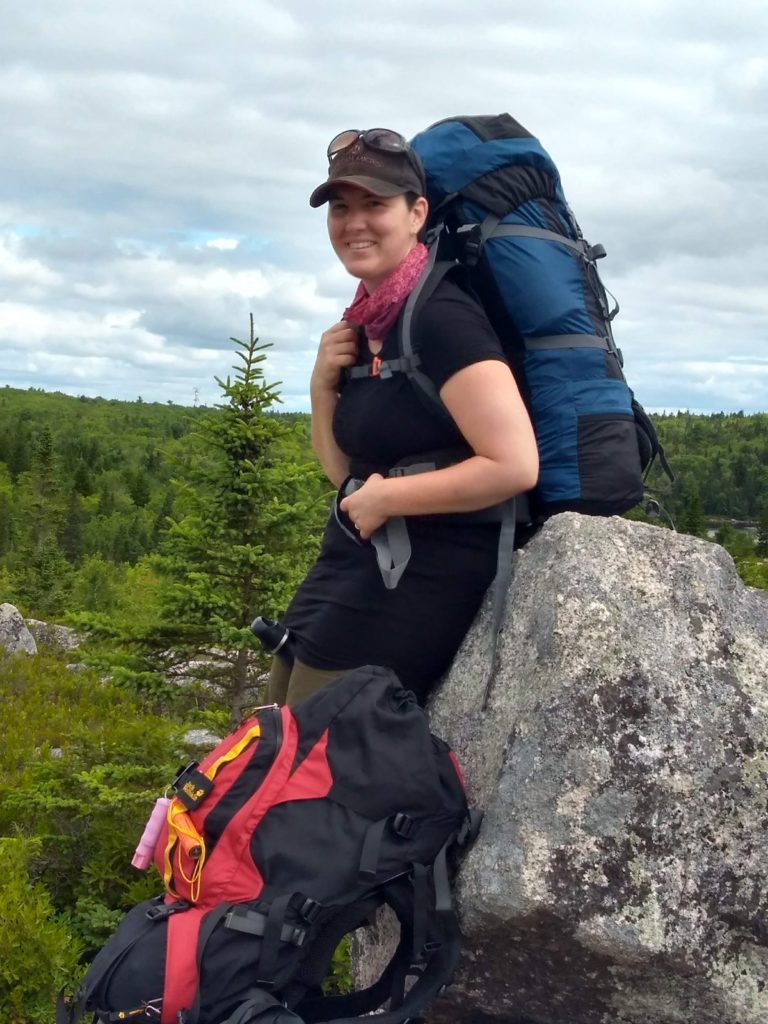 [click_to_tweet tweet="Let me just say this right off- the Bluff is a bitch" quote="Let me just say this right off- the Bluff is a bitch"] It's all la-de-dah for the first 3 minutes along the boardwalk. Don't be lulled into a false sense of competence.It's HARD. Certainly the hardest I have done for many years. The Bluff Wilderness Trail is indeed a bitch.
And we only did 2 loops, which included the Pot Lake Loop and the Mi'kmaw Hill Loop, a total of about 15 km(feels like much more).  I was gratified to see it labeled as difficult.
We began our trek at the car park-which supposedly does not allow overnight parking-what the? We did ,though.Shh. We made our way to the trail head and snapping a celebratory photo-oh the naivete'!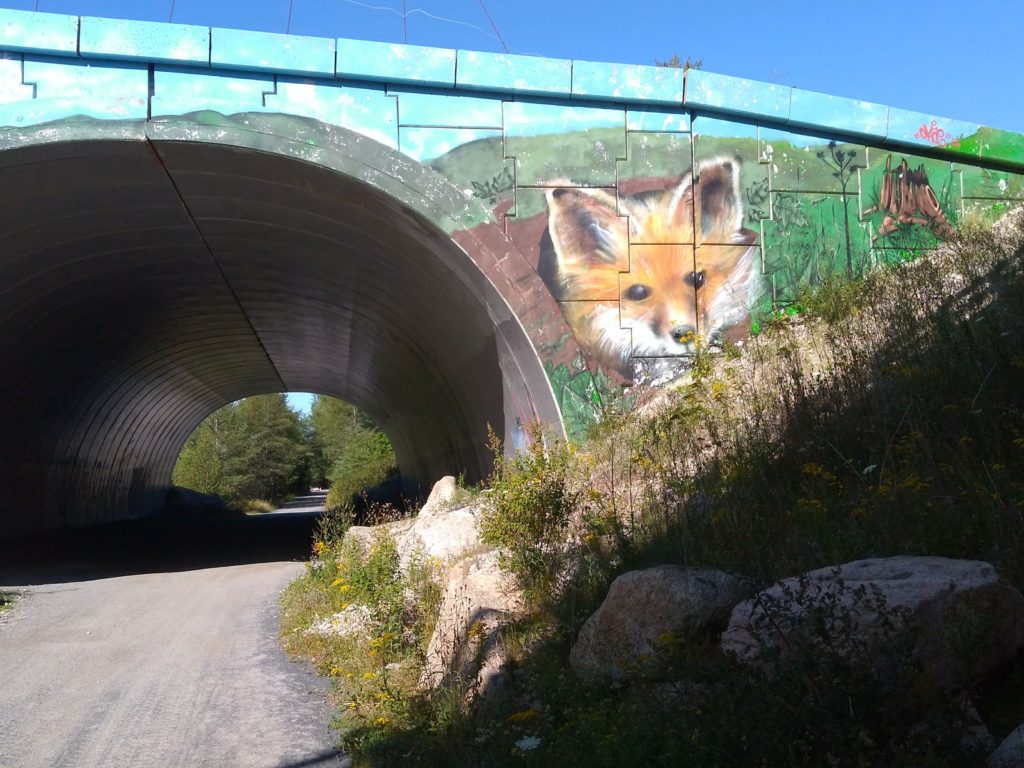 Now, remember- I haven't carried a loaded backpack in ages. But that wasn't really the problem.The problem was the trail- roots snaking over and around each other, granite rocks as high as an elephant's eye(thankfully we only had to climb up one of those) but rocks, rocks everywhere. Stepping up onto rocks.Stepping down from rocks. Stubbing toes and having your pack fling you face down on the trail. Yep. Winding up and down through woods and along lakes-it is absolutely treacherous, but also absolutely gorgeous.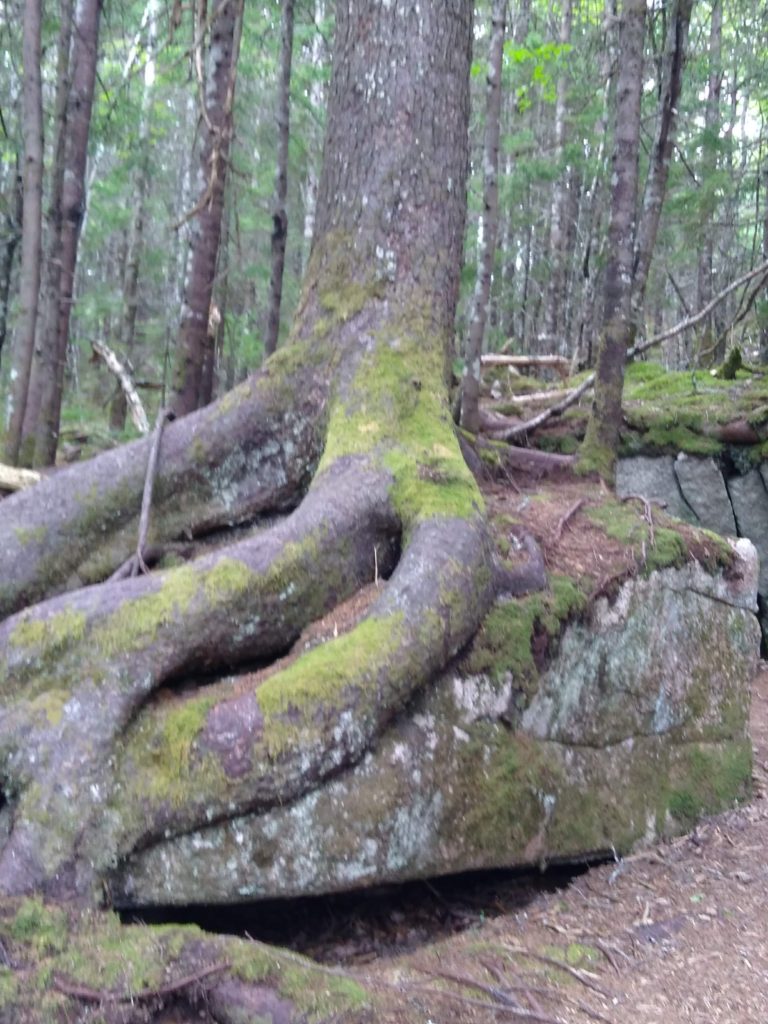 We got to our campsite mid afternoon. Now by campsite, I mean big granite rock. And by campsite, I mean no picnic tables , portapotties or fancy shower houses. The Bluff Wilderness Trail caters to no namby pambies, and if you love  having that just showered feeling- well, it might not be the trek for you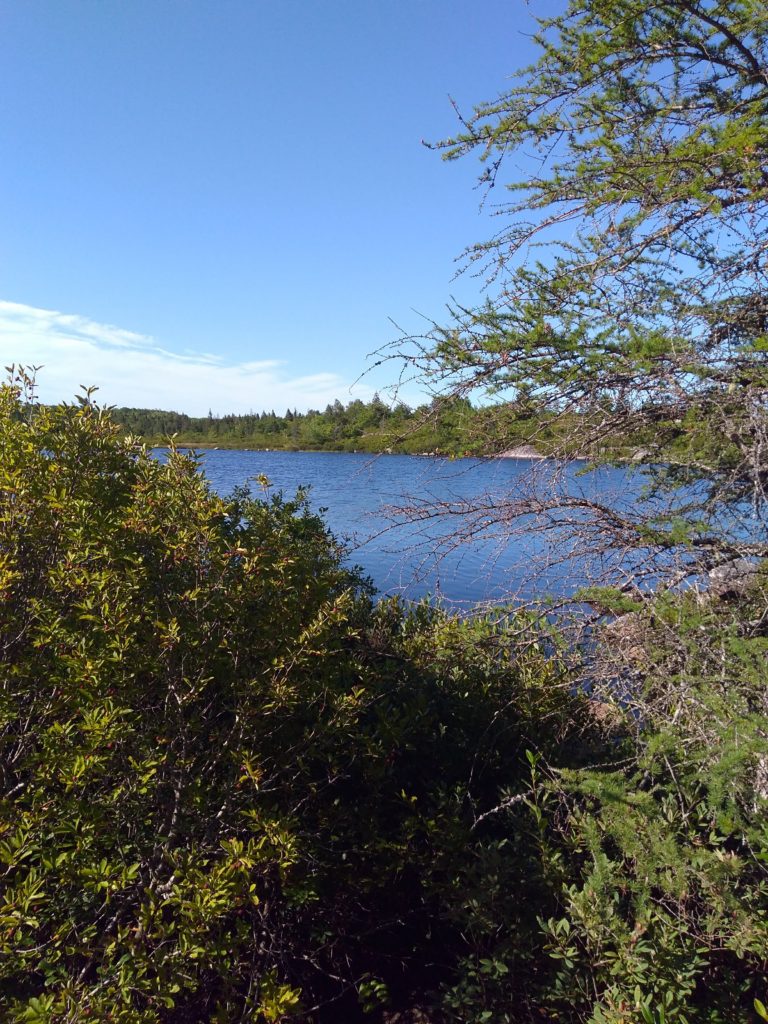 Did I mention that the friend who invited me does a lot of that kind of hiking and was familiar with the Bluff Wilderness Trail ? She had the gear too- little  Biolite Campstove that burned pellets or twigs and even charges your phone. We also used the Lifestraw water purification system (yes we pumped our water straight out of the lakes and drank it) If I ever decide to do something crazed like this again, I may invest it some quality gear.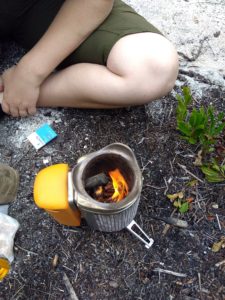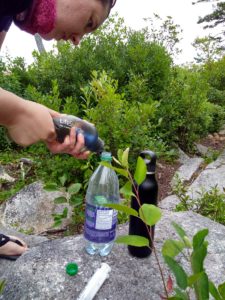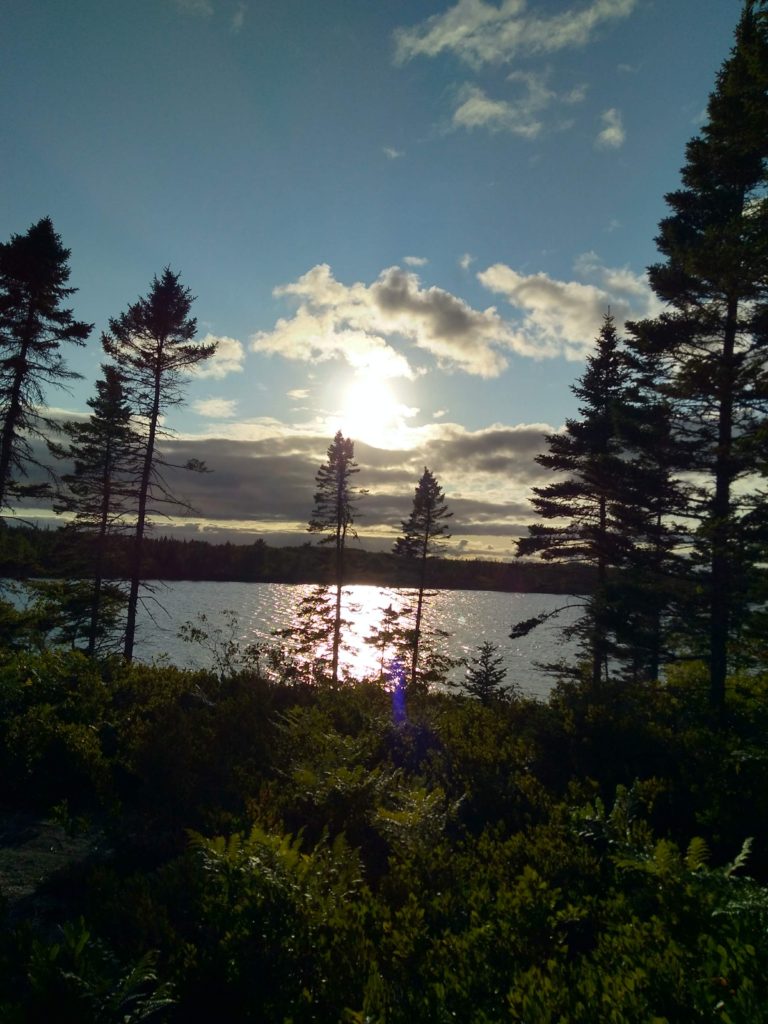 I made my share of rookie mistakes, and I'll confess to them soon in another post. But for now, my two cents on this trail is-it's beautiful, it's worth it, bring Advil, and band-aids for blisters, and prepare with lots of cardio.(While there were hills, at least they weren't  as bad as I'd feared.) Take your time and enjoy the hike.
What You Need to Know About the Bluff Wilderness Hiking Trail (Day Hiking)
Find the trail head at 2890 St Margarets Bay Rd,Timberlea, NS.Rather, this is the parking lot to the trail head. It intersects with the BLT bike trail.
Study the map and plan your route. It will take you longer than you think.Plus add on times to sit and enjoy the views because there are  many.
Tell someone where you are going and when you expect to  be back.The trails are fairly well marked, but there are spots where you need to pay very close attention so you don't get lost.
Cell service is good.
Bring lots of water. or a Lifestraw system.  You will need it. And snacks. Lots.
I always say you need good shoes but in this case you absolutely do-the trail is just waiting to grab your feet and take you down, man.
In another post, I list the equipment for a camping trip of one night.
*Disclaimer-This post  contains affiliate links which means that if you click through to make a purchase we make a small commission at no extra cost to you