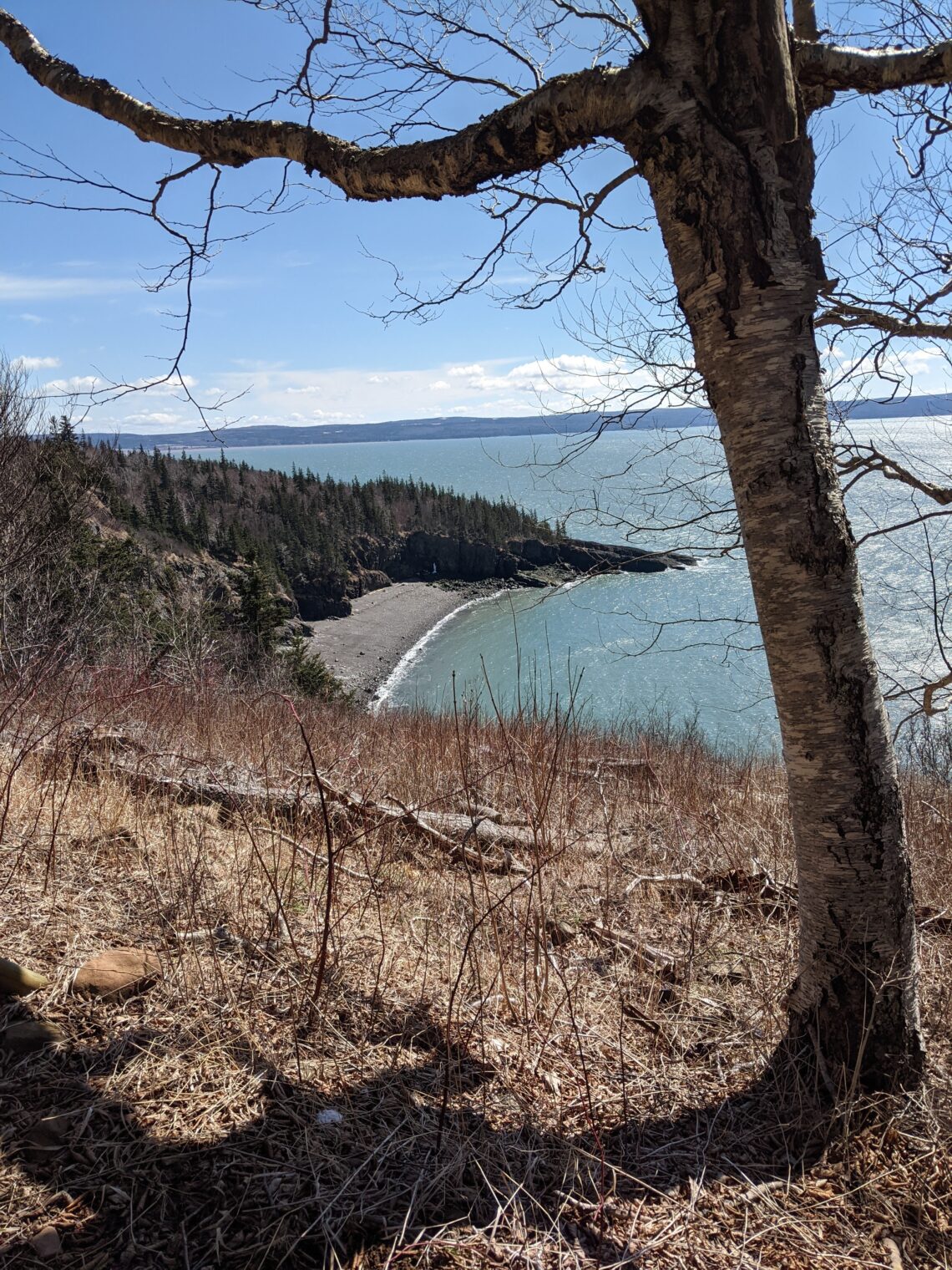 Hiking Cape Split During Mud Season
The temperature was perfect as we wound our way along the trail. We encountered some big fluffy snowflakes followed by  sunny skies. 
All were welcome.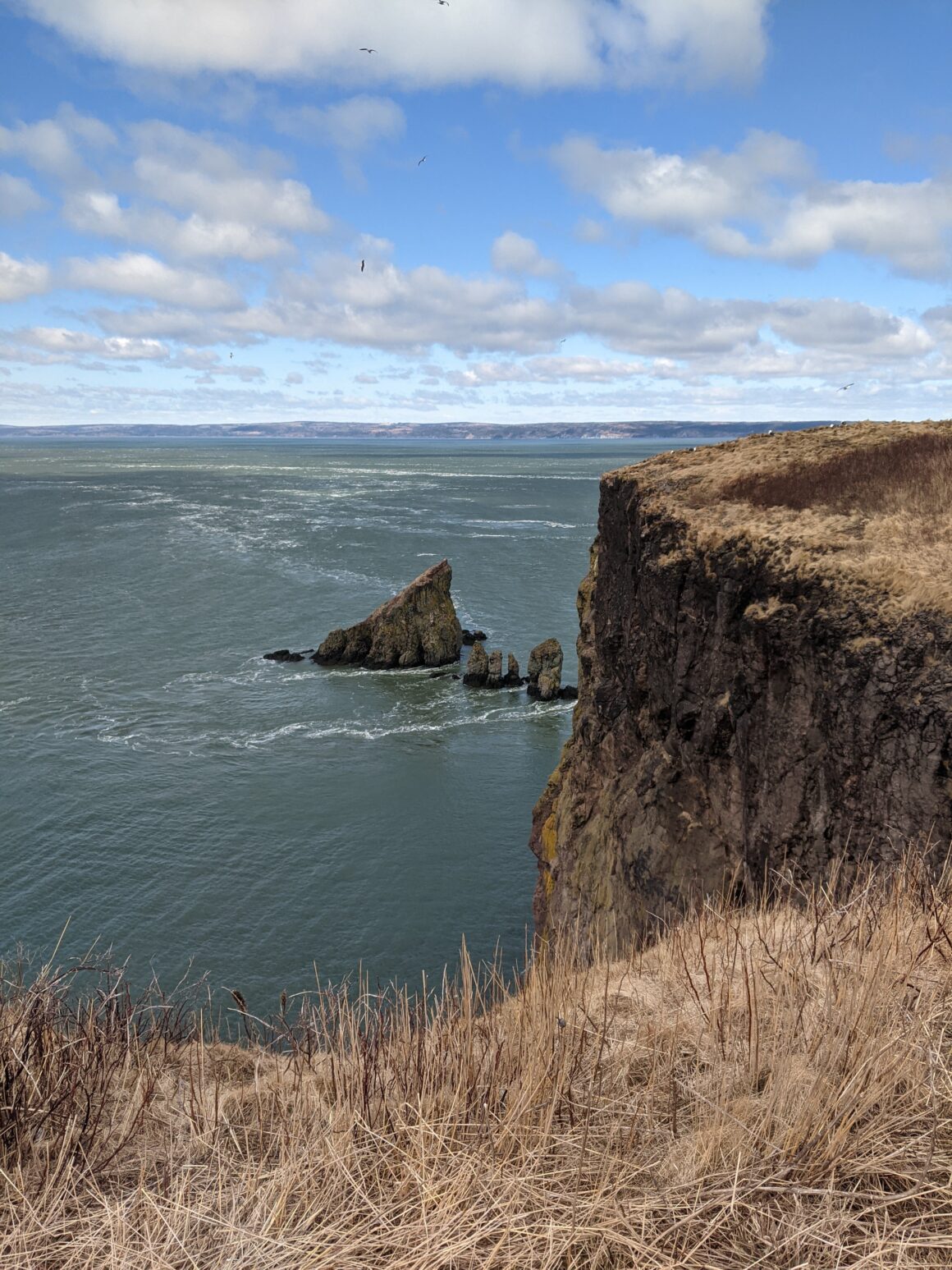 I've hiked  Cape Split numerous times but this is only the second time I did the the new loop. I had done some research and was expecting mud and I was not disappointed to find, it was indeed, mud season.
While other people with more appropriate footwear strode bravely through the mire, I minced my way around muck. It's not the first time I've minced my way along a trail and let tell you..it adds quite a bit of time to the trek.
Click To Tweet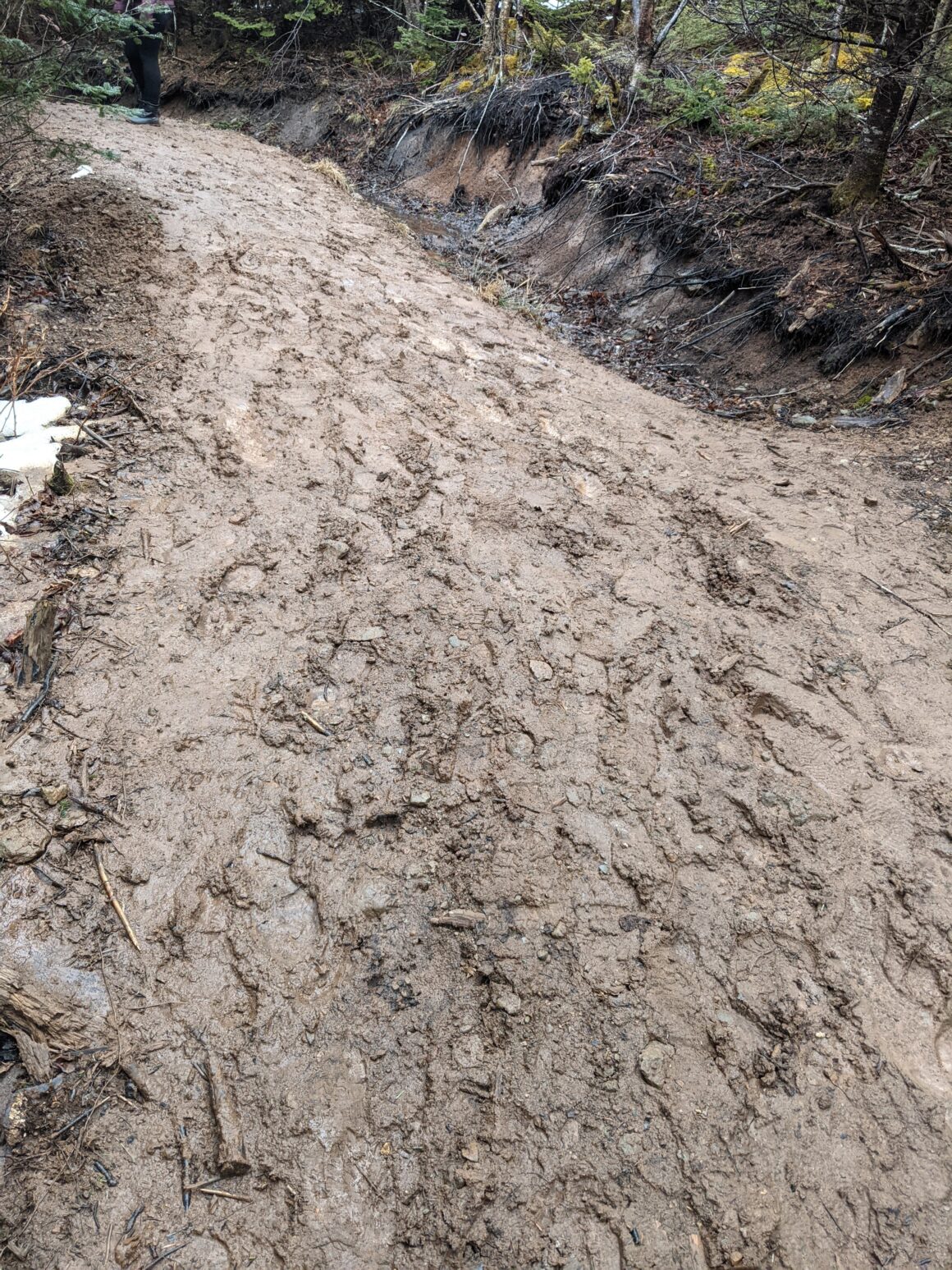 The  newly looped trail, 13.2 km, not including distance to  viewpoints, and runs through old growth forest with some new scenic look offs. Scots Bay trail-the new section, offers views of the Bay of Fundy while the 'old' trail-the Minas Basin Trail, now has a couple look offs to enjoy.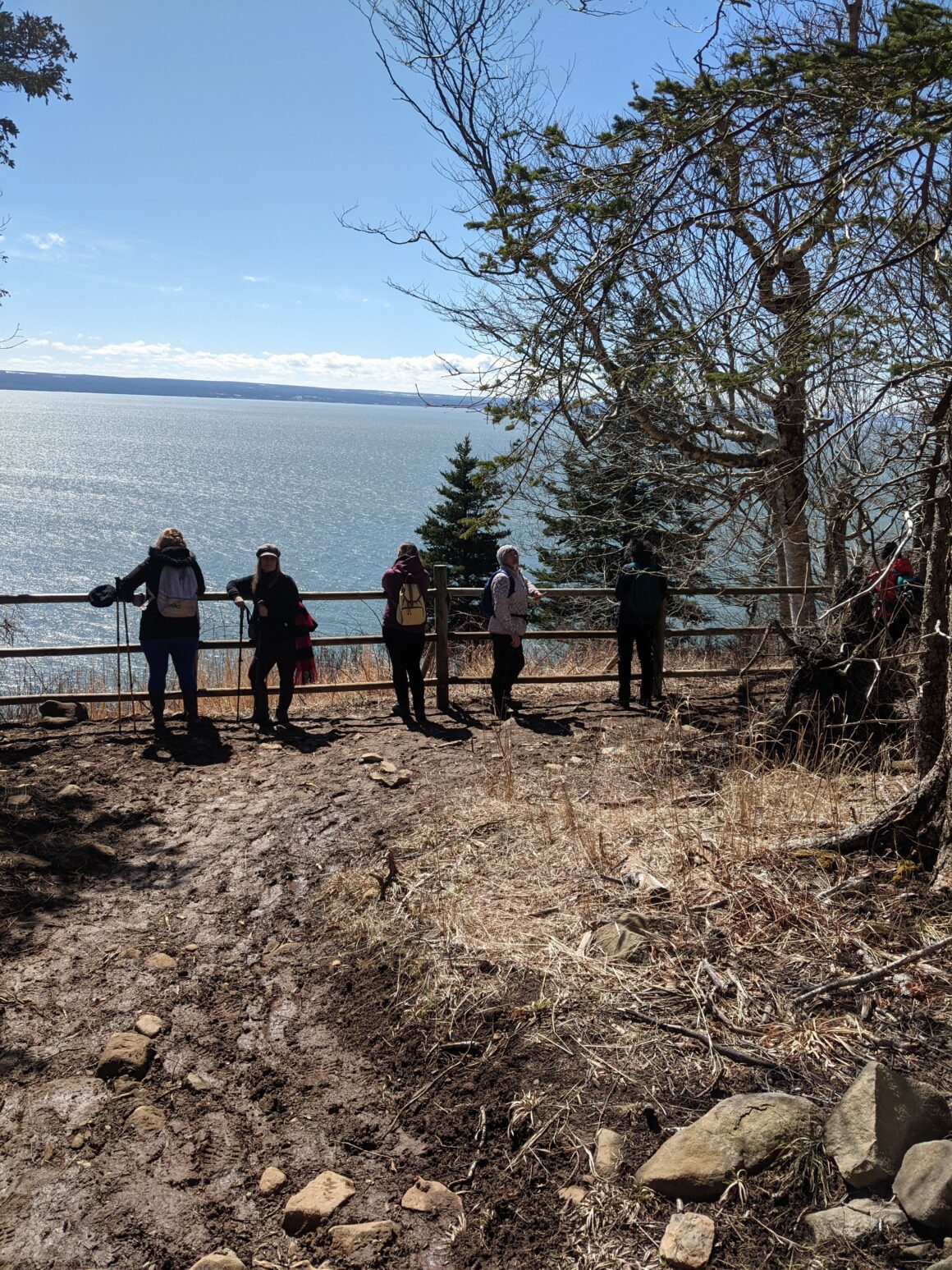 The trail itself has an elevation gain of  451 m. Cape Split  trail is not maintained during the winter, although it is open to the public year around until  dusk.  It tends to hold water, resulting in many MANY  large mud holes  in spring and during wet weather. If it's below freezing, these can be very slippery. Equip yourself suitably for these conditions. Hiking poles are good all year but especially for navigating slimy mud. FYI. It's impossible to avoid all the mud.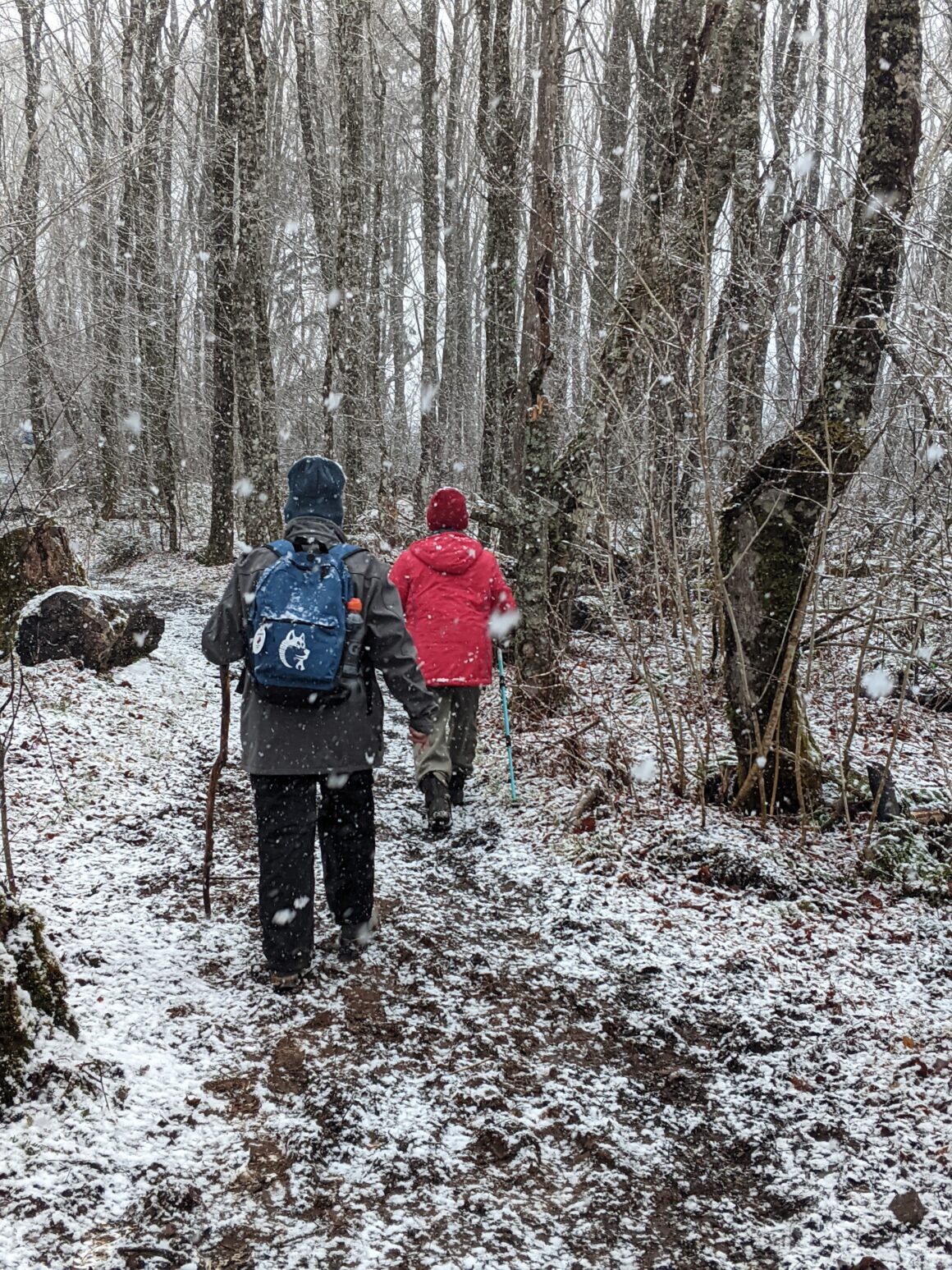 That being said, it's not a trail you will need to crawl under or over things . Bridges are constructed over running water. The surface is not highly rocky or root riddled.
Two pit toilets sit at the trail head. Take advantage of these  because the washroom along the Minas Basin Trail is locked in the off season.  The terrain offers very little opportunity to relieve oneself along the trail, not to mention it's a highly trafficked route.
What You Need To Know:
The recommended  time to hike this loop? 4-6 hours, not including time for photos and to enjoy the view at the Split. My time was 6 hr 19 minutes…. that with navigating the muck. Leave yourself enough time before dusk.
It's also a popular mounting biking destination. Also used by trail runners-the freaks! (Jealous)
The parking lot is rarely empty  and much of the time there are people parking along the road to the parking lot.
Find the trail head at 999 Cape Split Road. Take highway 358 and follow it to the end!