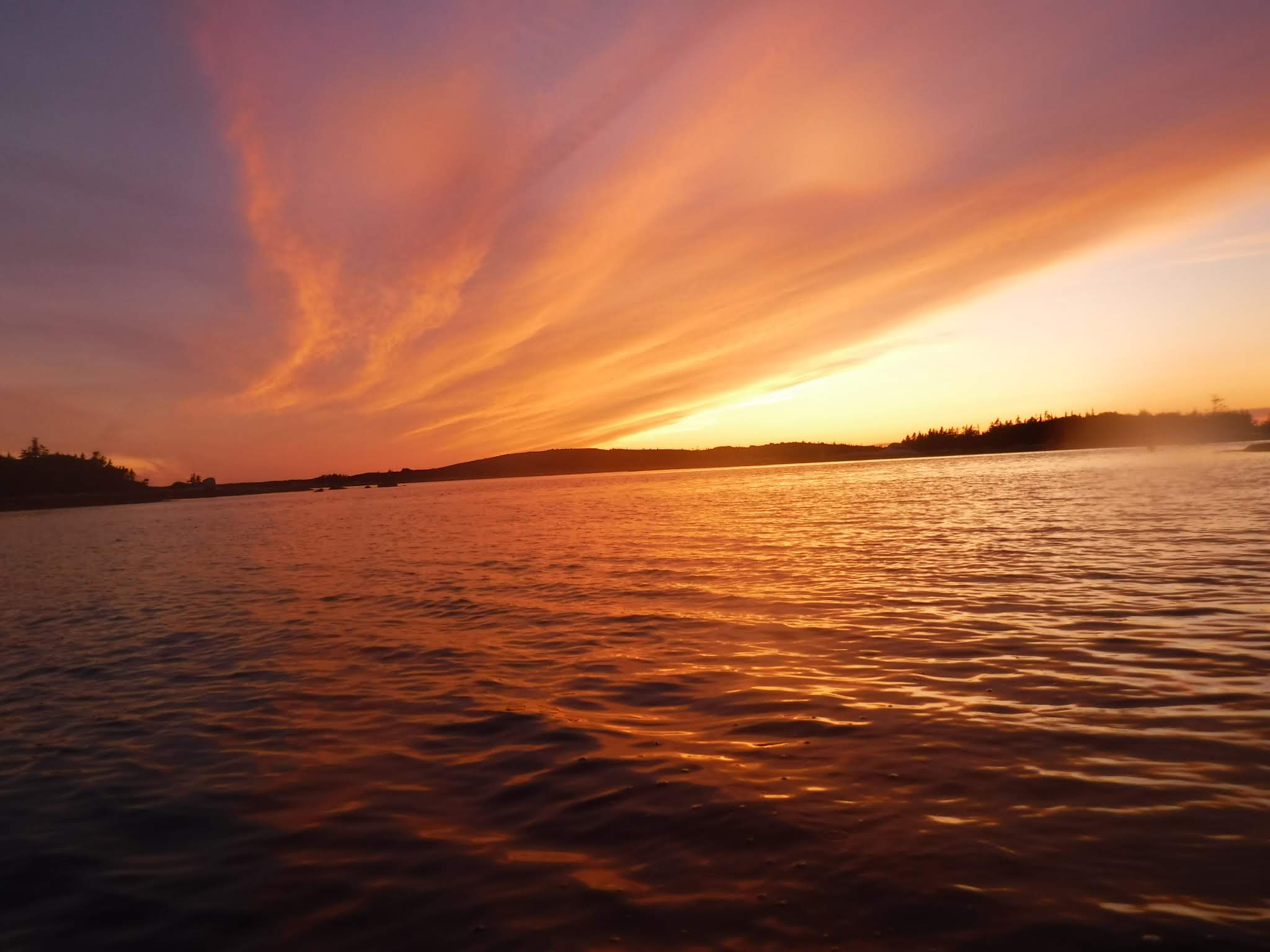 An Evening Paddle with East Coast Outfitters
I can never get enough kayak paddling in. Stuff like work gets in the way. However, I did grab an opportunity to take my two daughters -in-law and head out for the Ladies Night Paddle with East Coast Outfitters recently.
I've been out with them before but I enjoy trying out new adventures such as this Ladies Night and it did not disappoint.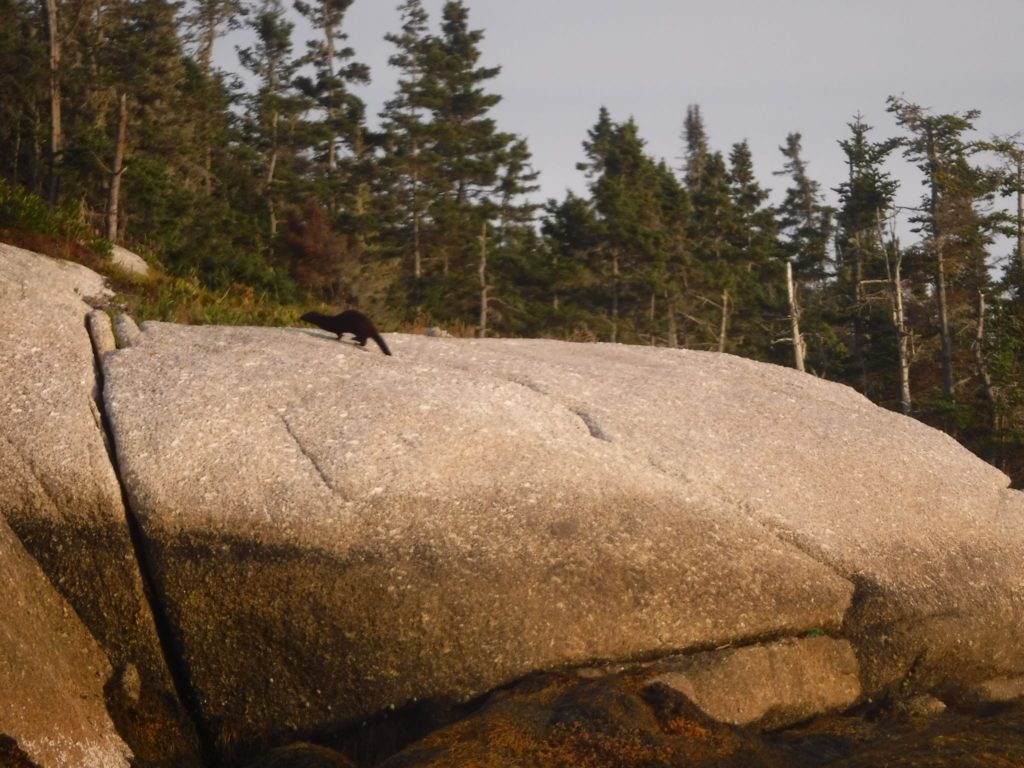 I love a leisurely paddle where I can take a moment to see, hear and smell what's around me on the water. This is the ambiance I want others to experience in any outdoor venue-woods, water, whatever.
Although this paddle started off as a fast clip, we thankfully slowed down  to see herons, seagulls, ducks and even a  silky black mink darting along the glacial  erratics.
This is an area called the Rogues Roost-after the area's role as a hiding spot for privateers,pirates and rum runners. It's perfect with it's 22 islands, sheltered passageways and rocky hidey holes.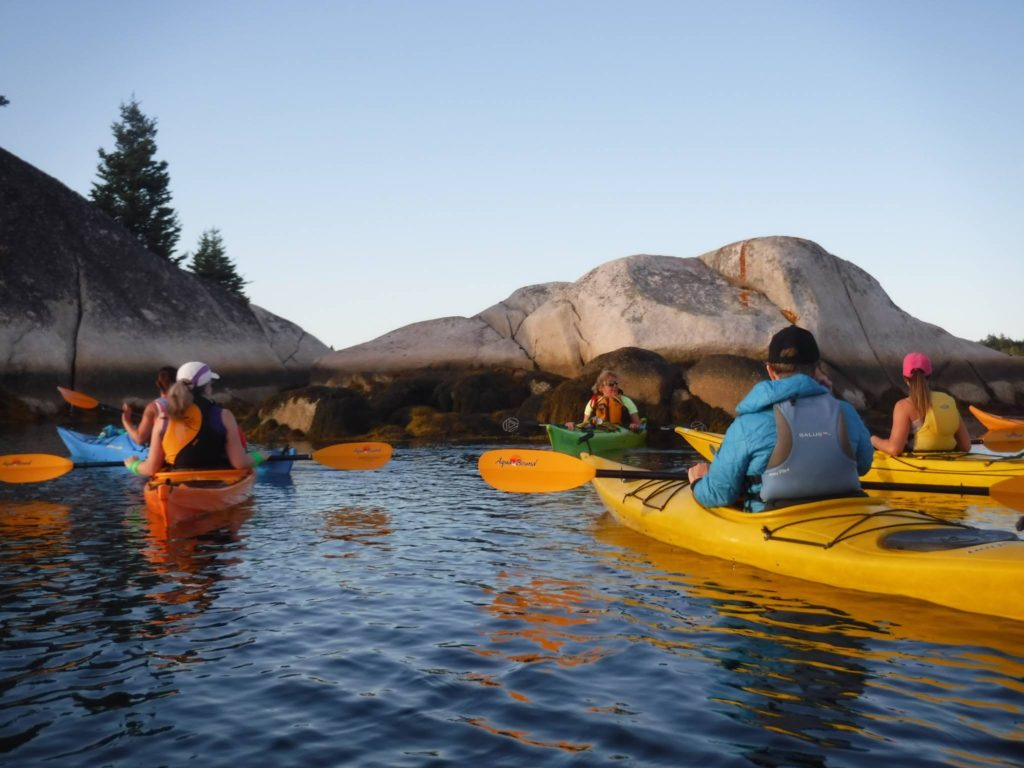 We saw nary a pirate, but instead were treated to a gloriously red sunset. A fitting end to a  great paddle.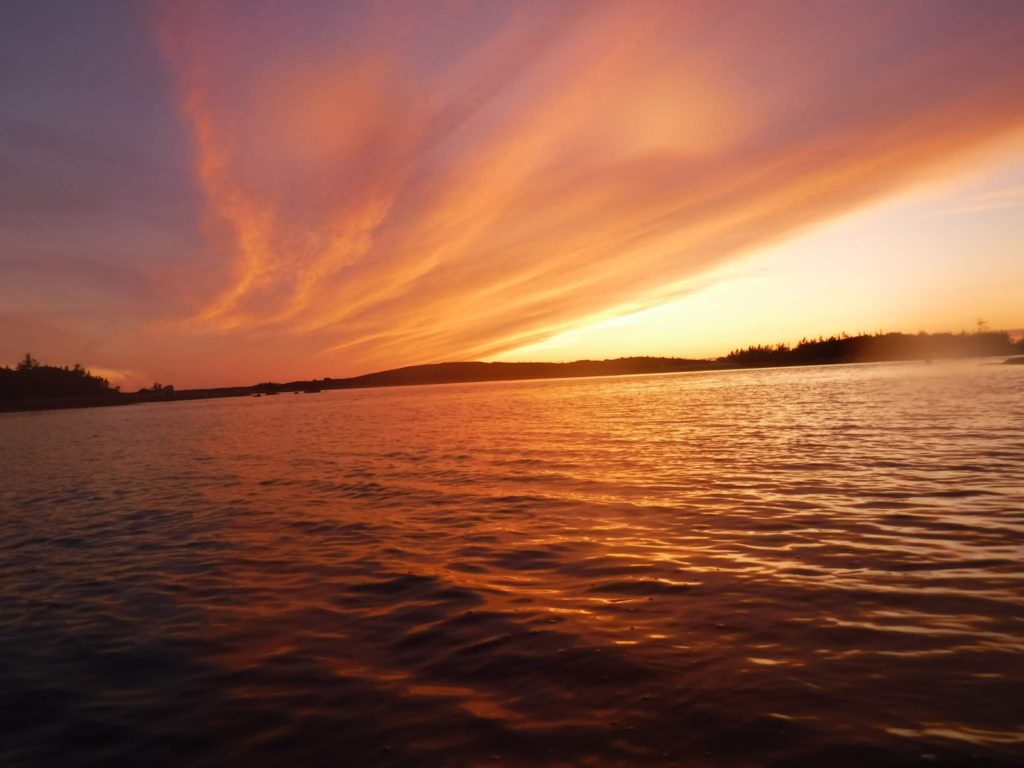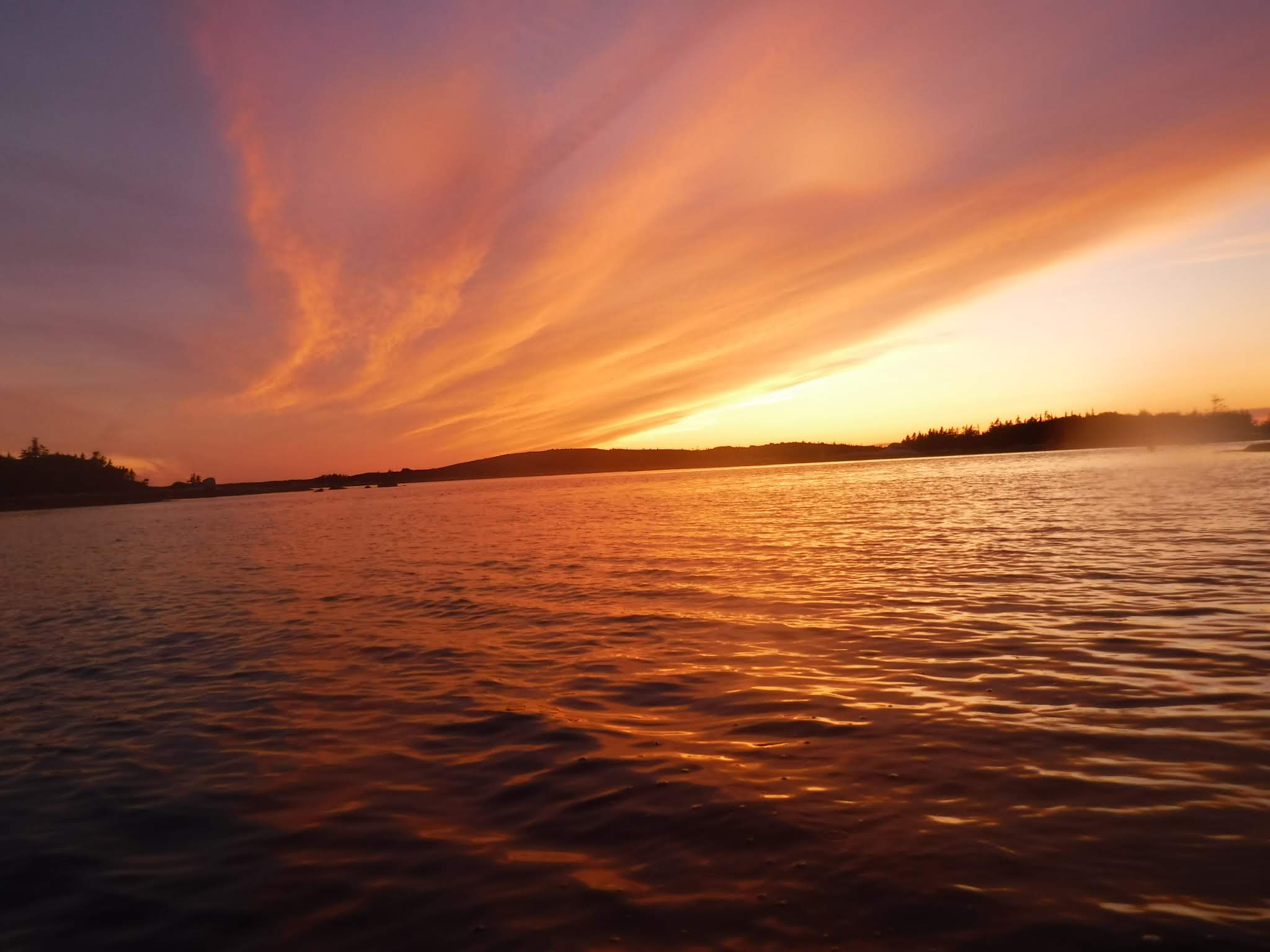 What You Need to Know About East Coast Outfitters
Find them at 2017 Lower Prospect Road, NS
Check out the calendar for more 'Daily Specials' (all at only $30 plus tax) plus daily guided tours of different lengths
Some of these include a BBQ-which is great for hungry paddlers. We had burgers, potato salad, cookies -delicious!
Also interesting(to me) are the options for food you can add on to your daily guided tour -such as lobster!
No need to know a dang thing about kayaking-they will nurture you along and give you dock side instruction as well.
If you are a confirmed land lubber, East Coast Adventures offers hiking as well.
Need a custom tour-they can build just want you need.