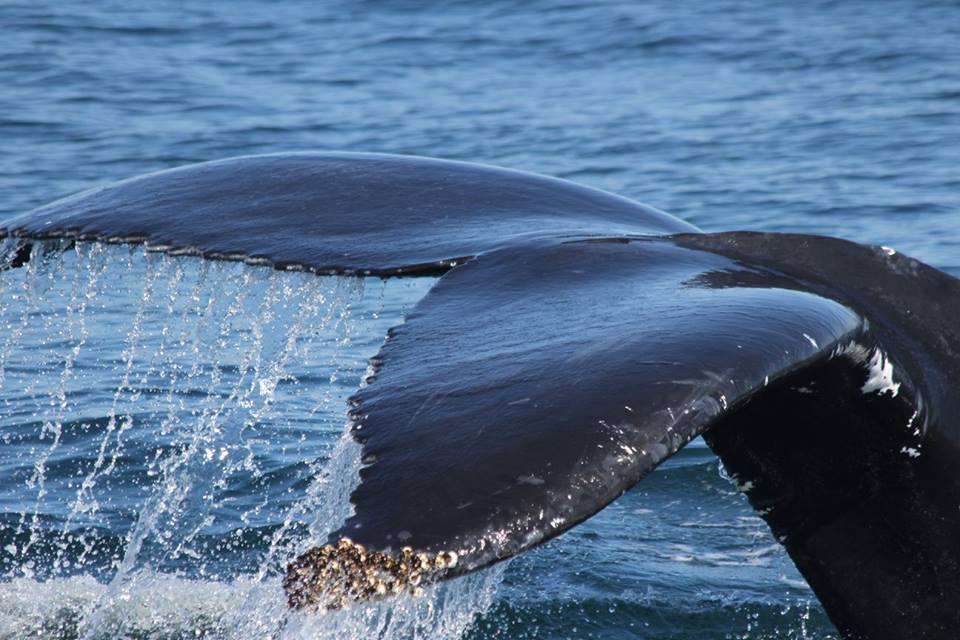 Whale Watching on Brier Island
Brier Island Whale and Seabird Tours
Briar Island is a smallish basalt  island off the coast of southwest Nova Scotia, only 7.5 km long and 2.5 km wide. The economy runs on  fishing and seasonally on  ecotourism-mainly whale and bird watching tours.In fact, some lobster fishermen set their traps from the last Monday in  November and pull them for the season on May 31st,clean the boat,then captain these ecotours during the summer season.
Whale season runs from about mid June to Mid October. Then they all stream back to the Caribbean and its warm waters for the winter months. Humpbacks are preceded to the Bay of Fundy by Finback Whales, Minke Whales and Harbour Porpoises. Right Whales return in July. In fact, as many as 12 different species of whale make the Bay of Fundy their summer home,feasting on  the squid, krill and fish.
Whales usually have their babies here and return seasonally for years with growing youngun' in tow.
( Whale babies can gain 100 per day!)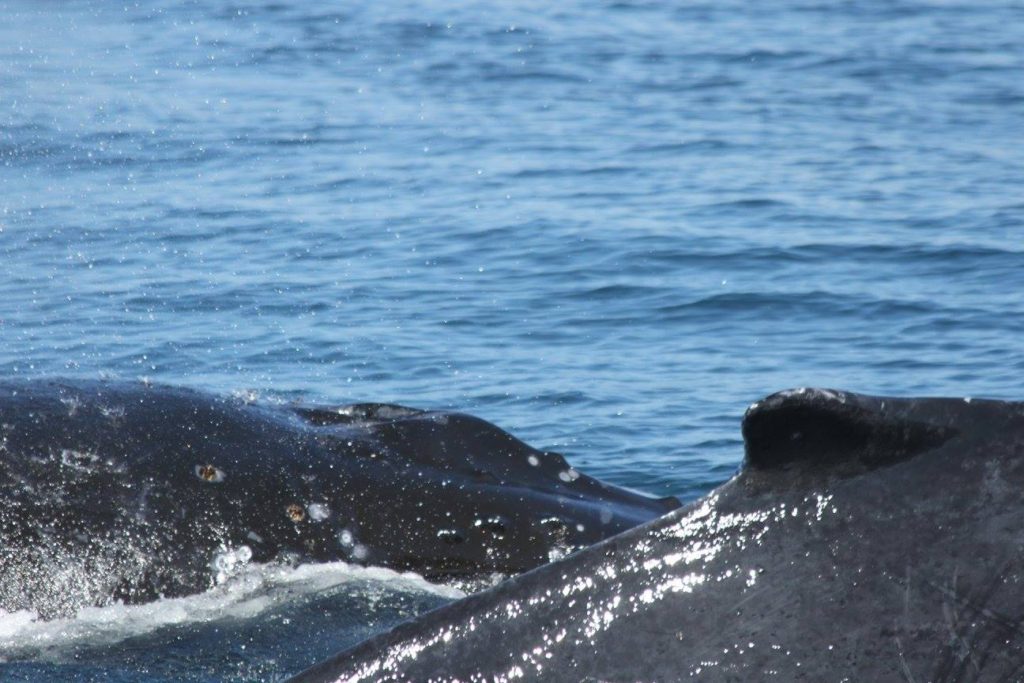 Brier island Whale Watching and Seabird Cruises have been in the  business of whales for 31 years- studying them, cataloging them and bringing boatloads of Cetacean-loving visitors to view them.
Recently, we joined them on the 50 foot Mega Nova which holds 50 paying passengers and, the day we were there with four  very knowledgeable crew.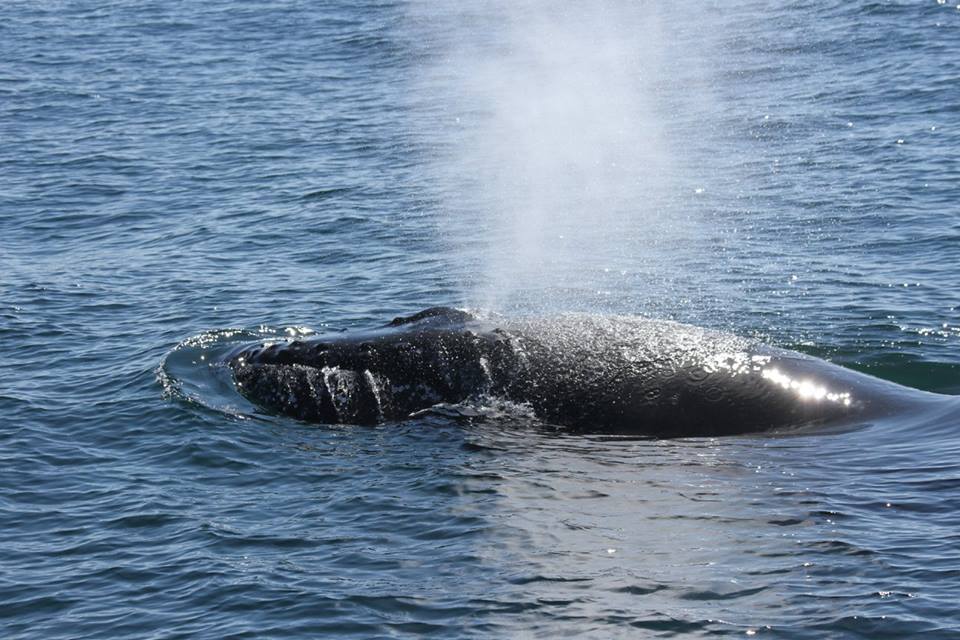 The Tour off Brier Island 
Whale and bird watching are popular activities on Brier Island and why not? It's the absolute best place to see these creatures.  The tour runs from 3 to 4 hours-however long it takes to find whales-and not just any whales, either. As we approached a pair of boats that had obviously found whales,  our guide/naturalist Cindy Garron told us there is a code of ethics among tour companies in that neck of the woods(Digby Neck and Islands) that allows only 2 boats at a time around a whale or group of whales. We moved on to find our on whales.
And did we ever. We saw 12 different humpback whales that day-most of them cavorting around and under us for period of time. Humpbacks are recognised by the markings underneath the tail and Chief Naturalist Shelley Lonergan not only has them 100's of whales cataloged, she has them in her head and can recognize each of them by a simple flip of their tail.
Highlights of our Brier Island Whale Watching Tour
Hmm. So many to choose from. We each had a chance to climb up on top of the boat- best place to take pictures and see the action n the water below. We saw a mama nursing a baby. Whales sightings were just constant-bam,bam, bam-and this was mid September. We also saw a curious  Harbour Seal, and some shy porpoises.
What You Need to Know About a Brier Island Whale Watching Tour:
Although the day we went was unseasonably warm , it's just good sense to dress warmly or take an warm jacket.
There no food available for purchase onboard, bring water and snacks.
It's great for all ages-however there are steps down to and up from the boat-depending on where the tide is in its cycle-there may be A LOT of steps.
There is a washroom. I give it an B+
Operators of Brier Island Whale Watching ask that you leave Digby 3 hours before your scheduled departure. We did, made  the ferries (there are 2) and had time for a quick picnic lunch at the lighthouse on the opposite end of the Island. There were no washrooms there.  After hours of driving-not cool.
The Ferries
The ferries run once an hour, 24 hours a day and cost $7.00 each, round trip. The first ferry leaves every hour on the HALF hour (7:30, 8:30, etc.) and the second ferry at Freeport leaves every hour on the HOUR (8:00, 9:00, etc.). The ferries are timed so that if you continue driving from the first ferry you will automatically connect with the second. We missed the first ferry after the tour but since that one was full anyway, they came right back for us.
Accommodations 
Brier Island Bay of Fundy Nova Scotia Inn & Guest House Accommodations