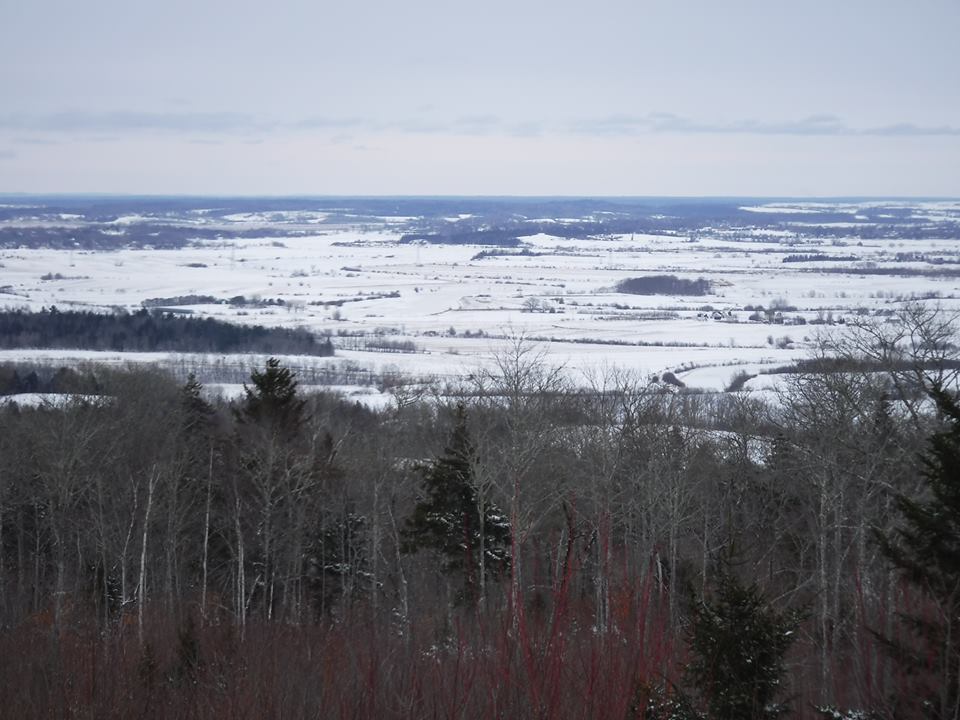 There's Snow ! Get out the Snowshoes!
If you want to find out how out of shape you are-just strap on a pair of snowshoes and slog through six inches of newly fallen snow.
Today was my first chance at getting out-I was happy to do so, because I've been waiting all winter for enough snow to get out with my shoes. I like snow-there I've said t and I am not taking it back!.
I didn't go too far, but it was bloody hard work.
What doesn't kill me will make me stronger. I hope.
It doesn't have to be that hard. There are tons of snowshoe trails in the province, many of them groomed. You can take  off to a golf course, a walking trail or even just a snowy field. If you have poles,  they are great for balance and even offer an more intense workout.
Most snowshoes today are light and easy to put on and take off, but I still use one of the older wooden styles.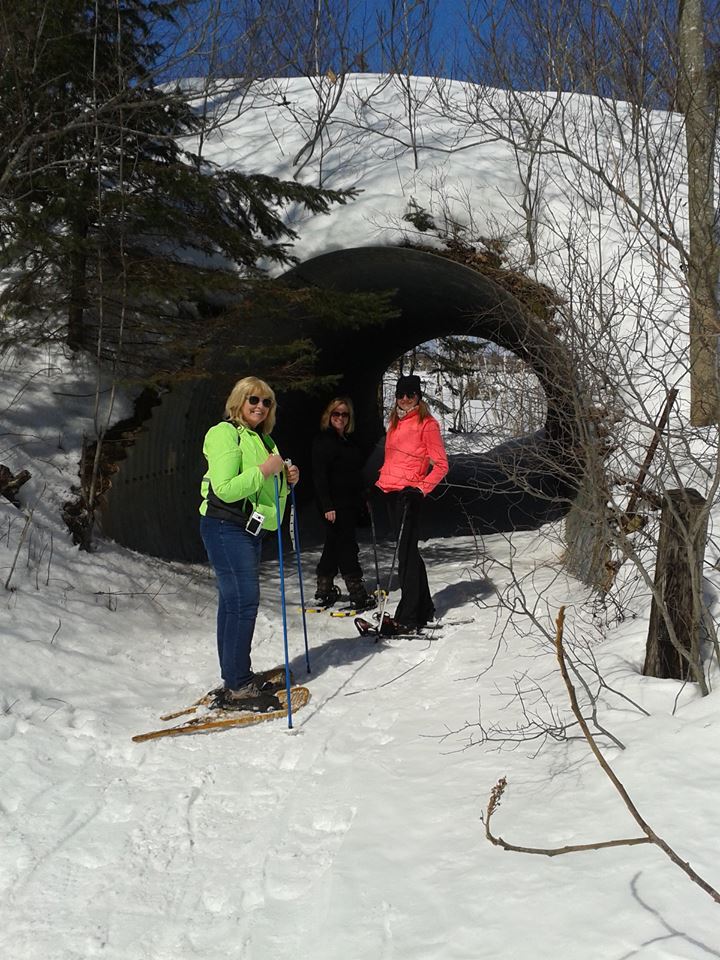 Not having a pair of snowshoes is no excuse-there are plenty of places ro rent them and many municipal recreation departments even loan them for free!
Recreation NS has tips on choosing the right snowshoes for you if you decide you love it enough to purchase your own.
The popularity of snowshoeing is er, snowballing. Executive Director of Hike NS, Jean Barlow believes that the number of scheduled guided snowshoe hikes is surpassing even the popular fall hike series, so there are loads of guided treks if you'd rather go with a group.Hike Nova Scotia has organized a number of locally guided snowshoe hikes all winter province wide.,many of which are free or low cost.These are great for trying out the sport in a safe and social way. Check the website to see if you need to pre-register.
From my own experience, these are some of my favorite  snowshoe trails to enjoy in winter.
Fairbanks Centre Shubie Park, 54 Lock Road, Dartmouth. Turn off from Waverley Road.
Noggins Corner Farm
Exit 11 on hwy 101, turn left onto Hwy 1.Noggins Corner Farm is on the right.
Irishman's Road Recreation Site
Take Exit 5 off Hwy 101, turn right toward Brooklyn. Turn right onto Irishman's Rd,This site is shared with the Glooscap Archery Club.
Castle Frederick Farms
Take exit 7 off Hwy 101, turn right on Hwy 1 and then left onto Dyke Rd for about 7 kms until you come to a cross rd-Castle Frederick Rd is straight ahead.Go pretty much to the end.
464 Castle Frederick Rd, Falmouth, NS
Kejimkujik National Park
Hwy 8, Maitland Bridge.
There may be not maintenance on some roads in winter but that does not mater when you are on snow shoes!
Chester Connection Trail
Crisscrosses Hwy 3 for 35 km from Martin's River to East River. There is good signage indicating trail access.