My Long-ish Weekend in Newfoundland
First of all, I don't recommend you hop on over to Newfoundland for a weekend-however long a weekend it may be.
Too bad I am one of those 'Do what I say,not what I do' people.
Flights are expensive, the ferry is excruciatingly long and  a bit pricey and Newfoundland alone is huge- including Labrador, you are looking at  405,212 square km.
So…not conducive to a quick jaunt. We had five days, four nights, and some Air Miles to burn-but even so, we limited our explorations to the Avalon Peninsula and parts of the Eastern Region.
Day 1. Downtown St.John's
Arrived in St.John's about 10:30 am. Picked up the rental. Went to the hotel to see if we can check in early.Bonus-we can! Not a bonus-construction on our floor.Took off to visit Cape Spear-the most easterly point in North America. From there you can show your behind to the rest of the continent.  Took lots of sub-par photos-I really need a better camera. Walked up to the lighthouse , and went into the gift shop. Beautiful views from the Cape. A must see.
We came back to the hotel and had a nap. Yes, we did,even though the musical sounds of hammering and moving stuff was all around us. We took a stroll downtown. Ate fish and chips at Rumpelstiltskin's, the hotel restaurant.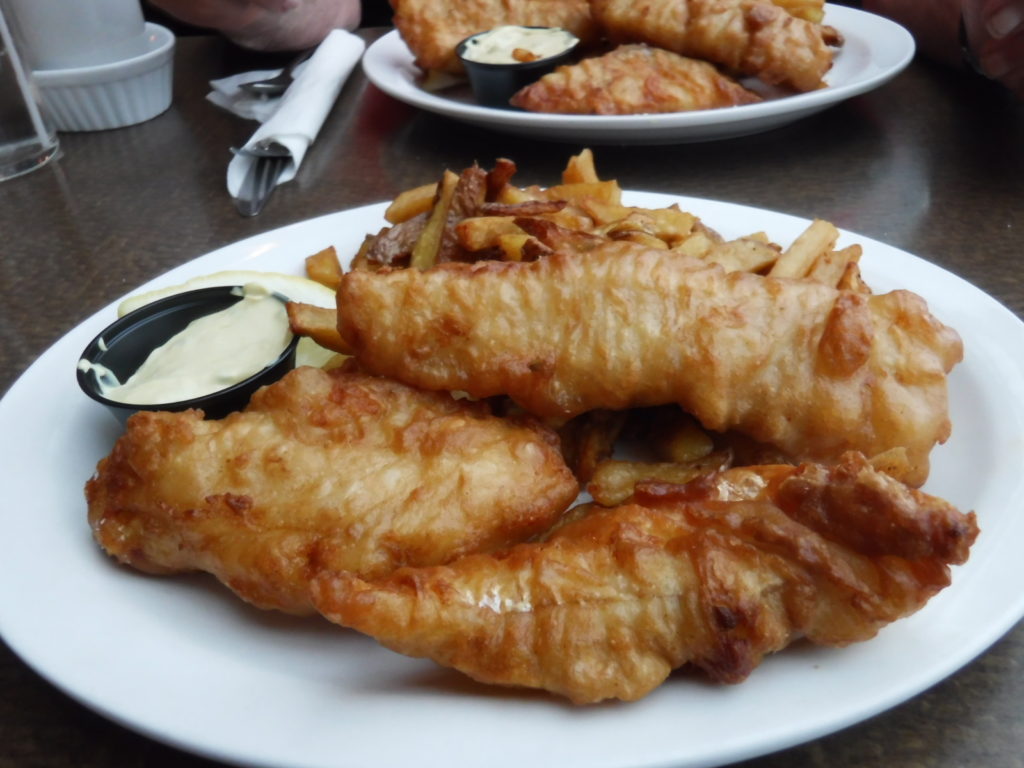 Day 2- Signal Hill and more St.John's
I loved Signal Hill. I was surprised at the looooonnngg trail with mannnnyy steps out to the coast. Over 700,I'm told.I didn't count, as I was busy trying to breathe in and out. We certainly could have spent more time there, but we had a 12:30 pm date with an iceberg-via the Iceberg Quest in St.John's.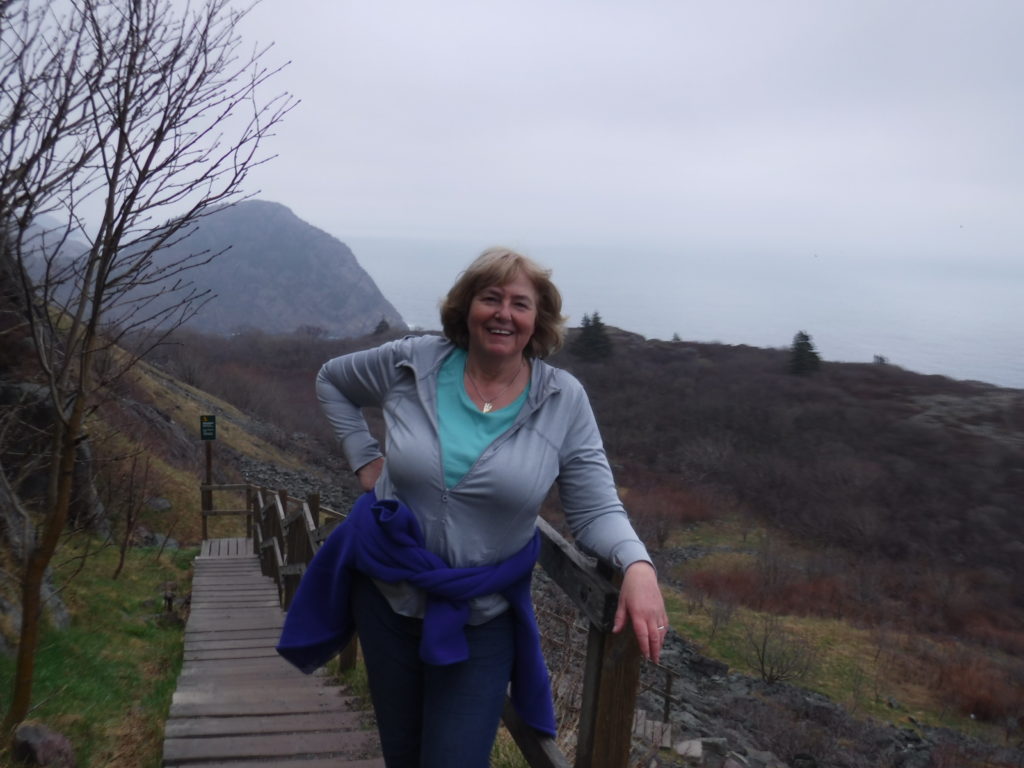 We found a Walmart-after Signal Hill, I realized I should have packed my hiking pole for better balance. Stopped at a lovely little park outside the city for a stroll.
Day 3-Terra Nova National Park
It's just over 2 1/2 hours (depending on traffic  & weather) to drive from the city to Terra Nova. Our weather was shitty. Between that and keeping a eagle eye out for moose ready to hurl themselves in front of our car-I was a bit of a wreck by the time we got to the park.
John, a friendly and very helpful park employee at the Visitor Centre, gave us park maps, suggested a few trails to try out that day and then gave us ideas for the next day which took us right out of the park and along the Bonavista Peninsula.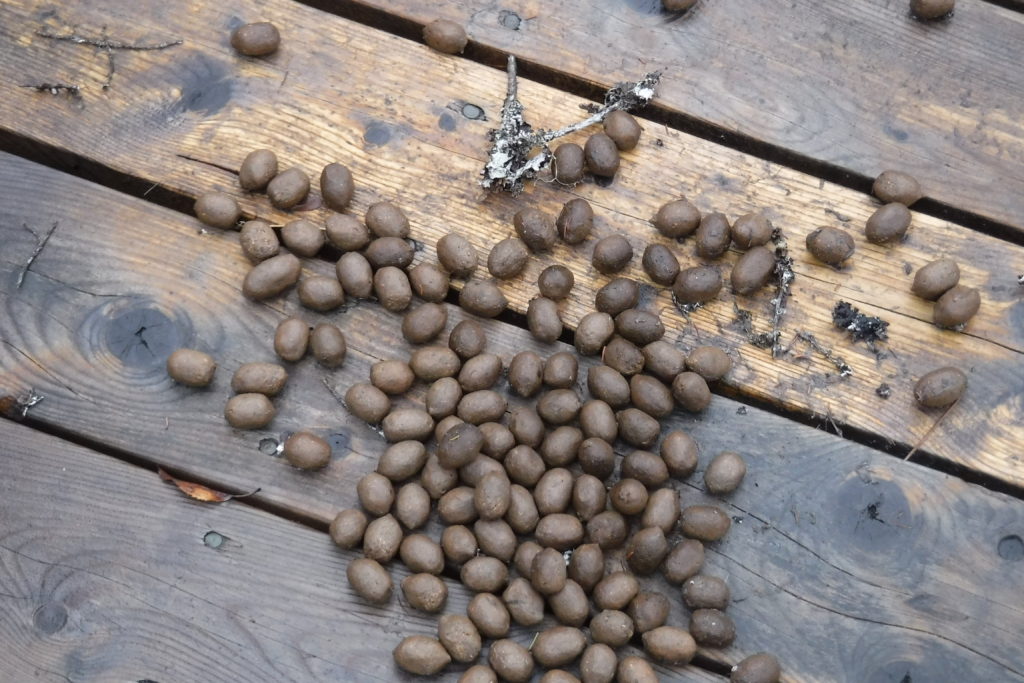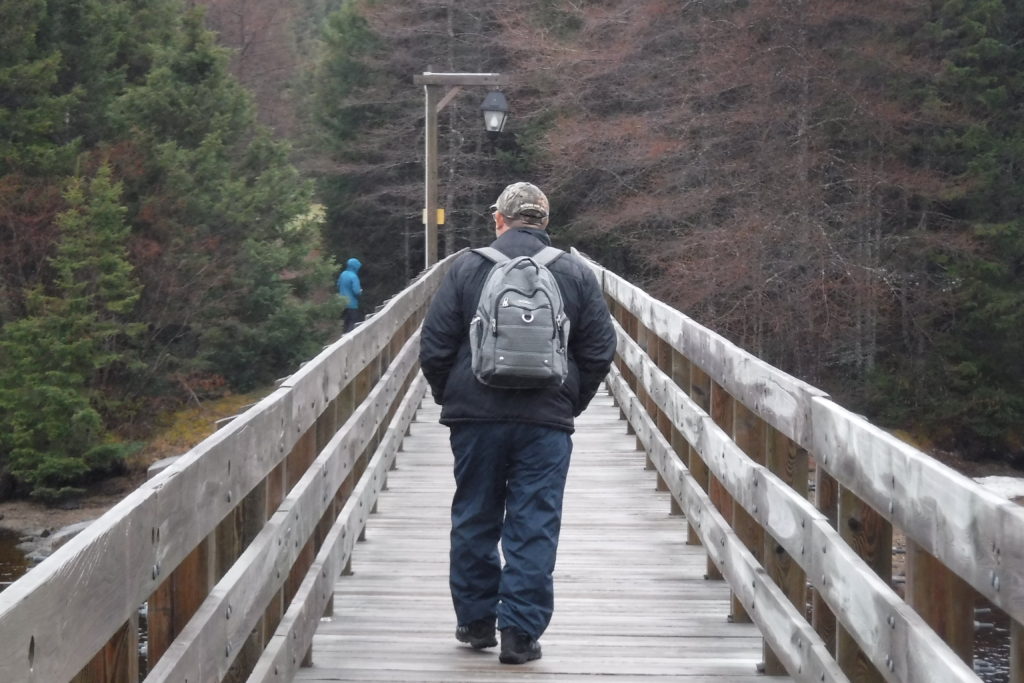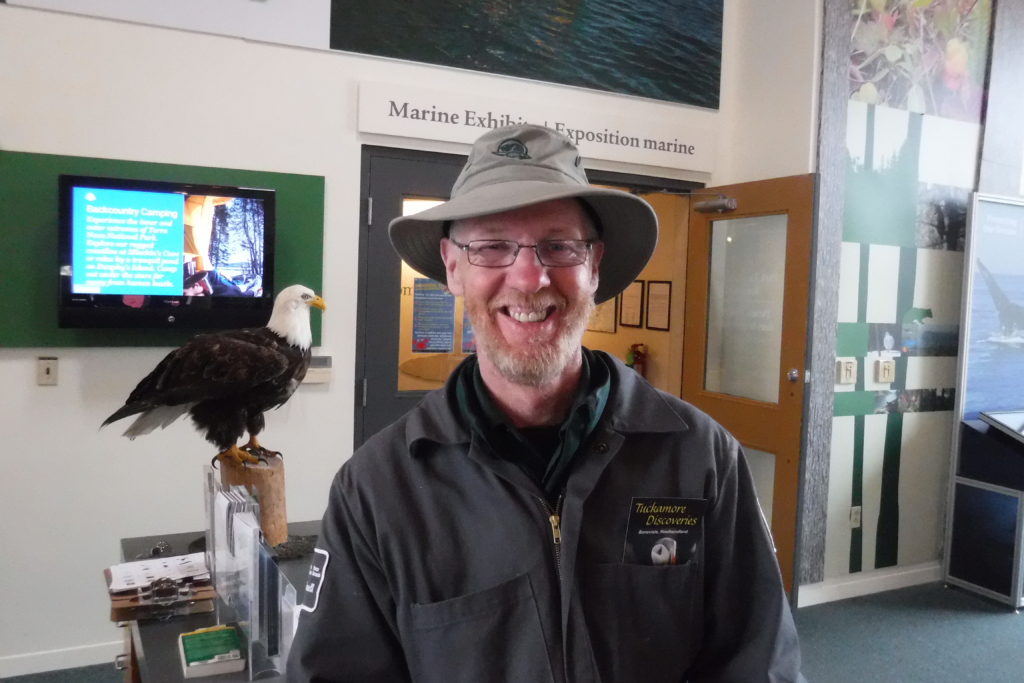 Day 4-Discovery Trail/Bonavista Peninsula
John, our friend from the Terra Nova Visitor Centre, recommended a leisurely drive around the Bonavista Peninsula with stops at little out of the way communities such as Keel. I was delighted to see ice-crammed coves (the crab fisherman were not so delighted)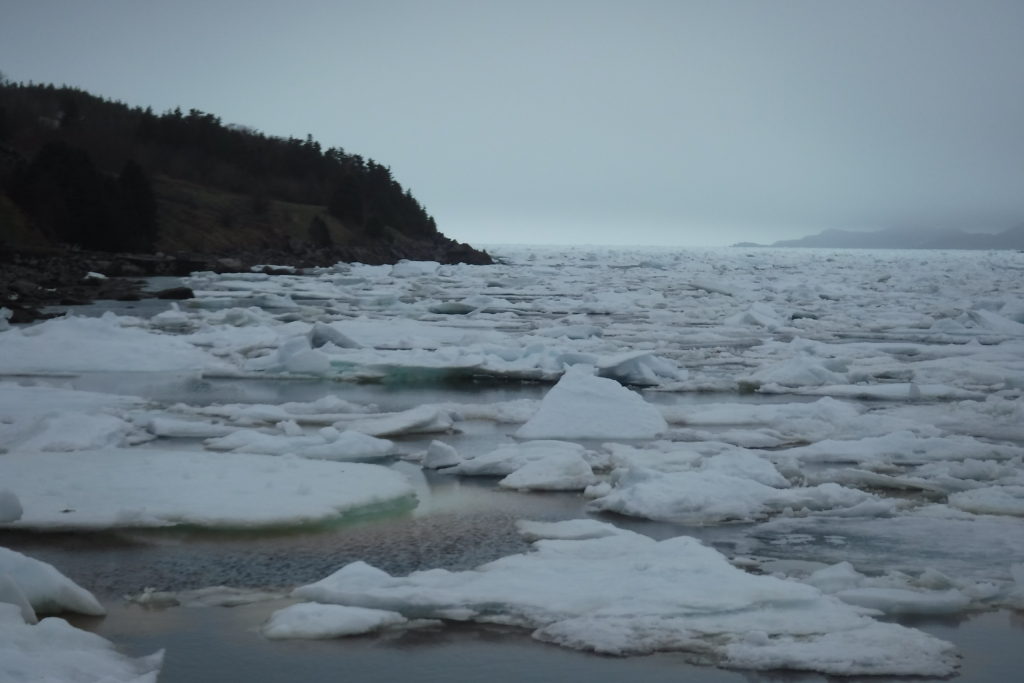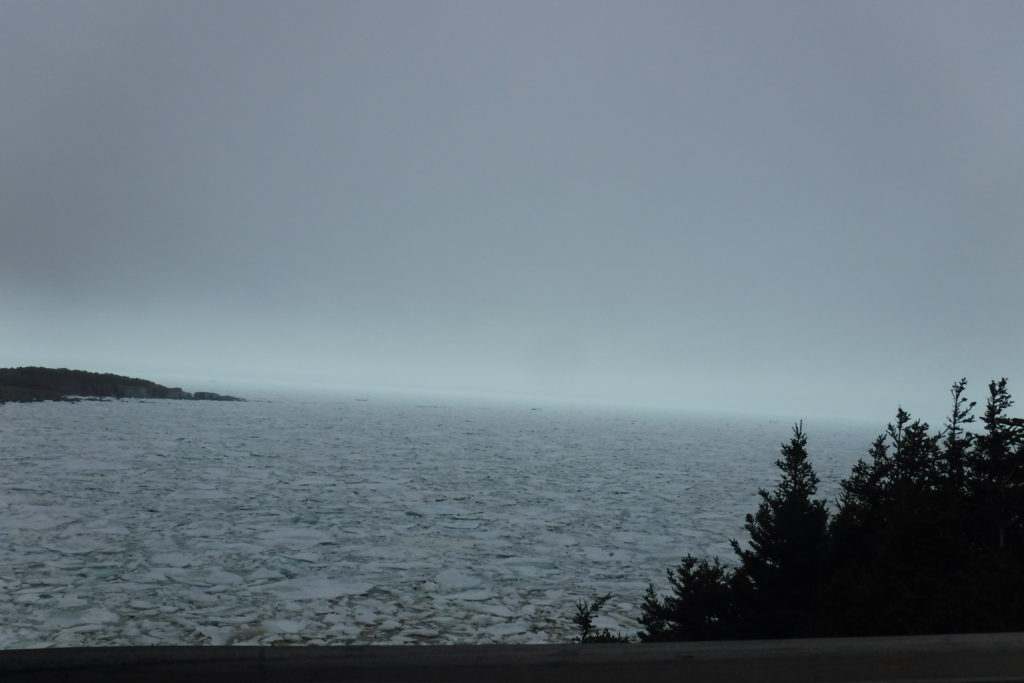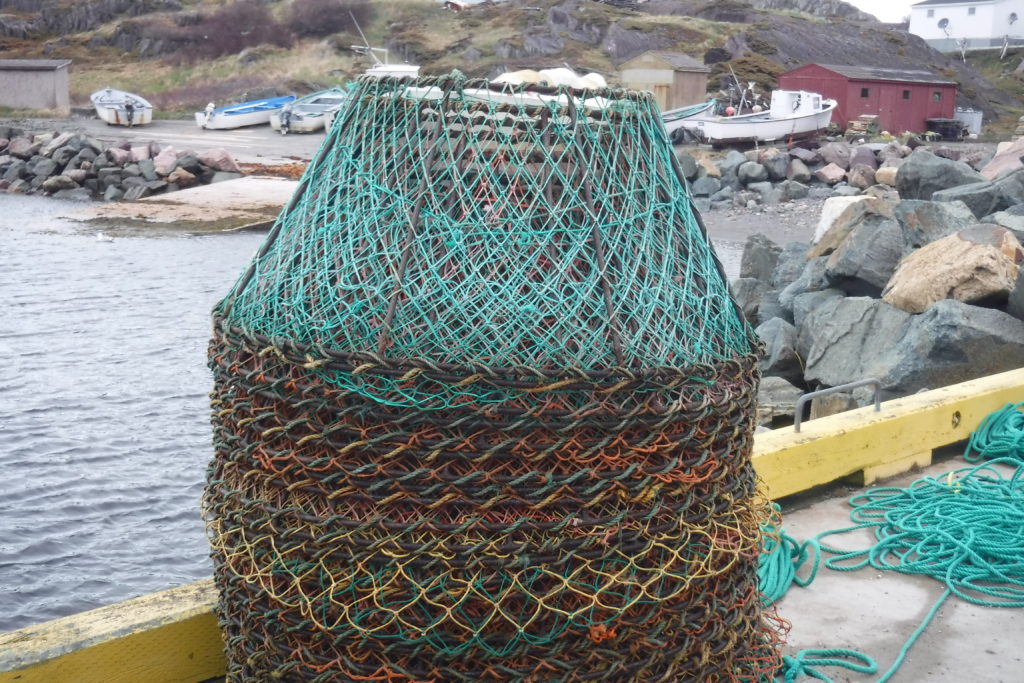 We poked around these enticing little communities, ended up for lunch at Cape Bonavista . A statue of explorer John Cabot adorns  the grounds near the lighthouse. Celebrated for setting ashore on this rocky peninsula in 1497, his alleged first words ""O buono vista!" (Oh, happy site) aptly describe the rugged beauty of Newfoundland.
After a stop in Trinity we headed back to our motel in Charlottetown.It was  a long day but worth it.
Day 5-The Hibernia Project, Arnold's Cove and Home!
On our last day, heading back towards St,John's we stopped at a Visitor Centre just past Clarenville to ask what we could do on the way.
One suggestion was nipping into Sunnyside to view the newest Hibernia Oil Platform, Hebron, set to produce it's first barrels this year. 19 years ago this month the original Hibernia structure had been towed to it's moorings . Hebron is the fourth  oilfield  producing crude oil in Newfoundland provincial offshore areas  along with Hibernia, Terra Nova, and White Rose.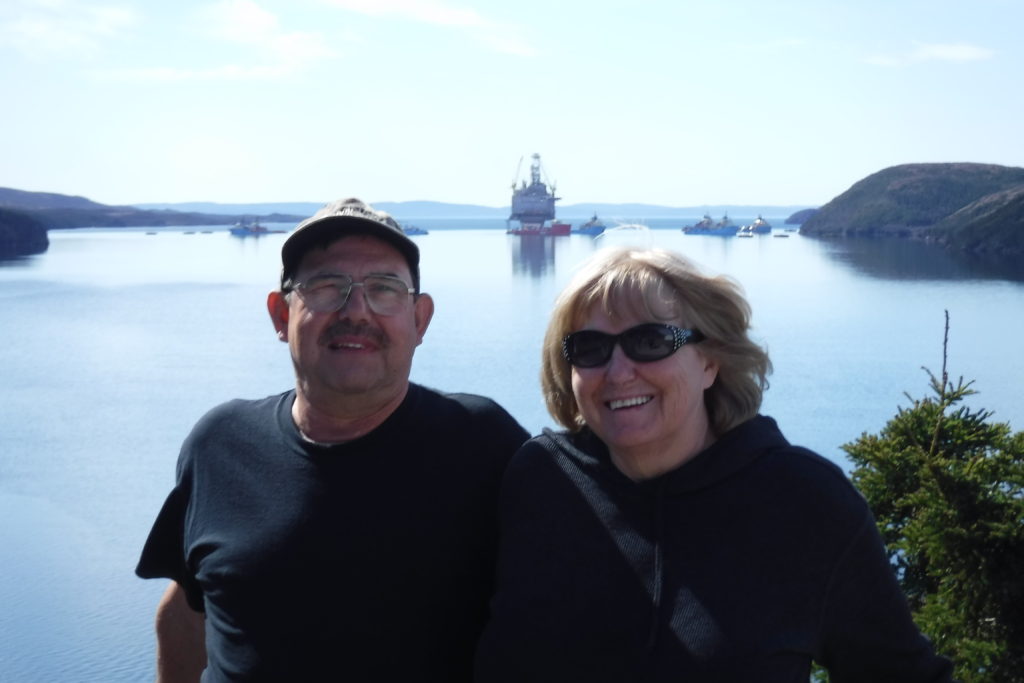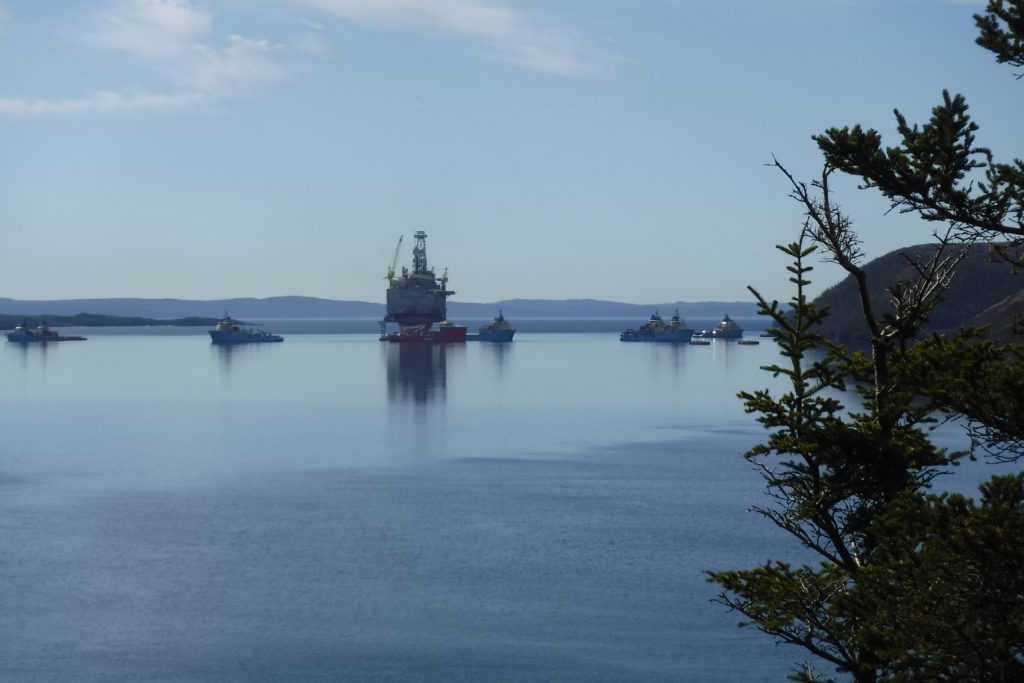 Our final stop was the charming town of Arnold's Cove where we hiked the approximately 2 km War Path Trail.   In 1941, the American Military  set up anti-aircraft units and watch towers, making Arnold's Cove an important part of the east coast military defense.
Rimming Otter's Rub Cove, the  trail offers great views, benches and of course ,steps (Newfoundlanders seem to enjoy their steps) It was a a great spot to stretch out our legs and relax before the flight home.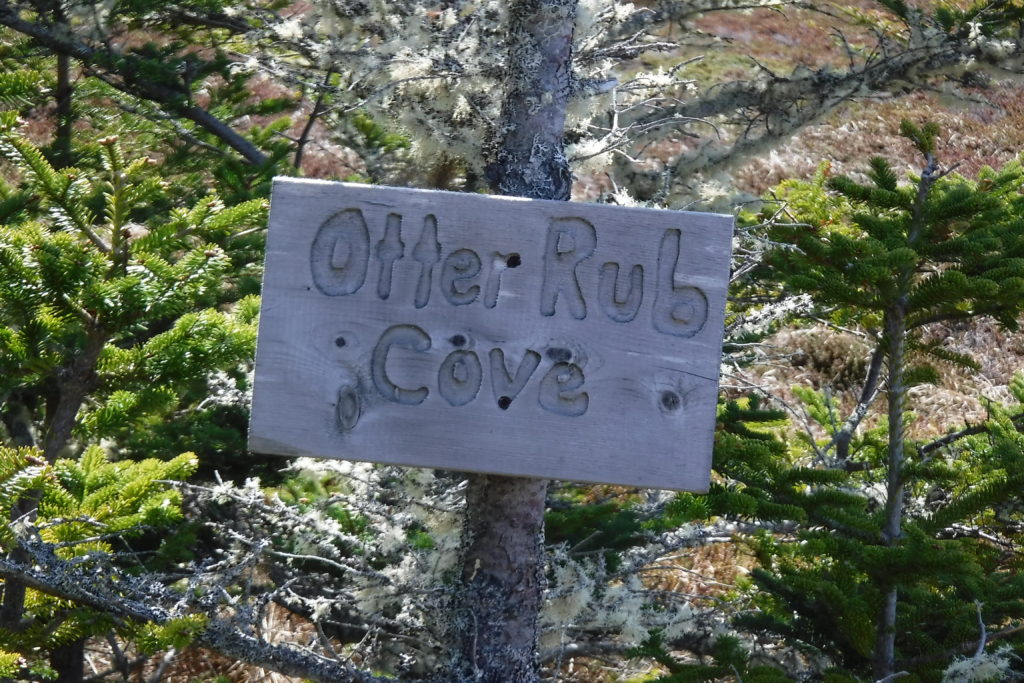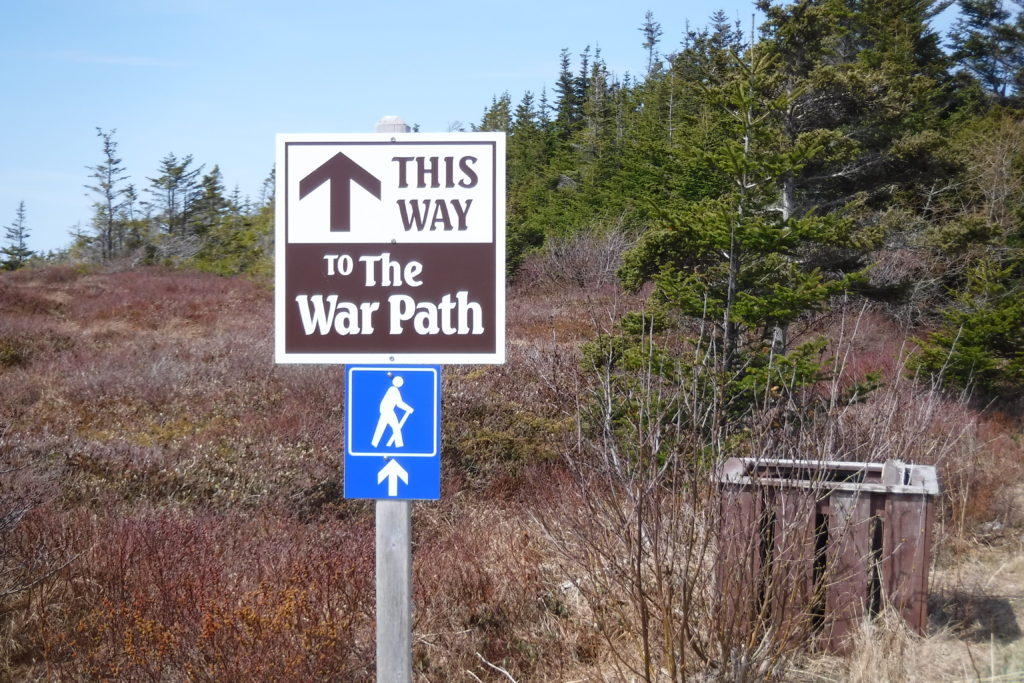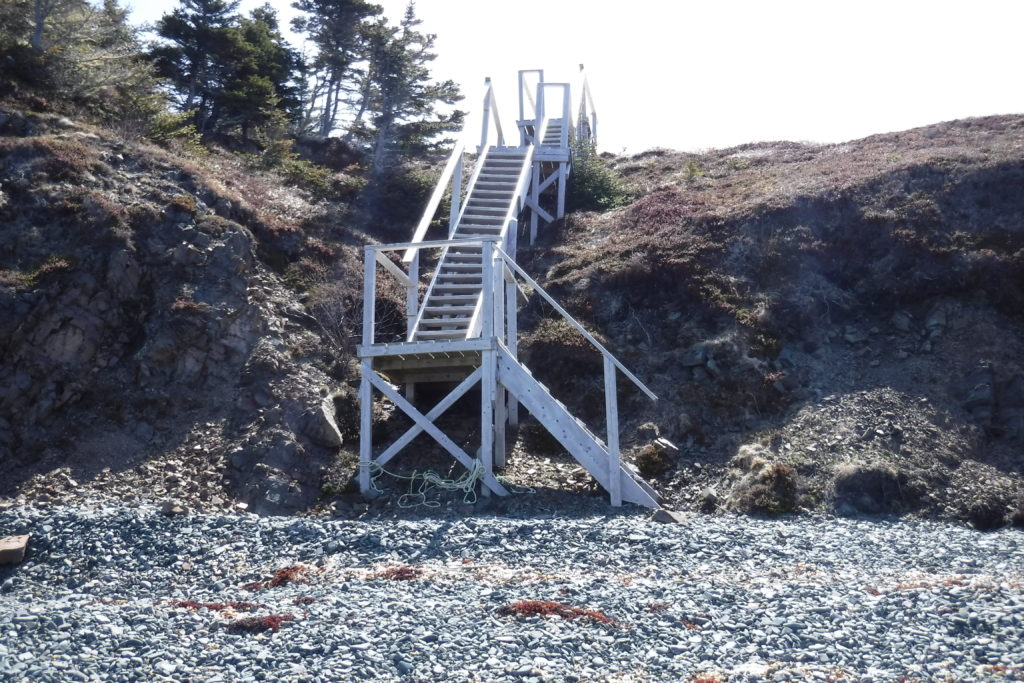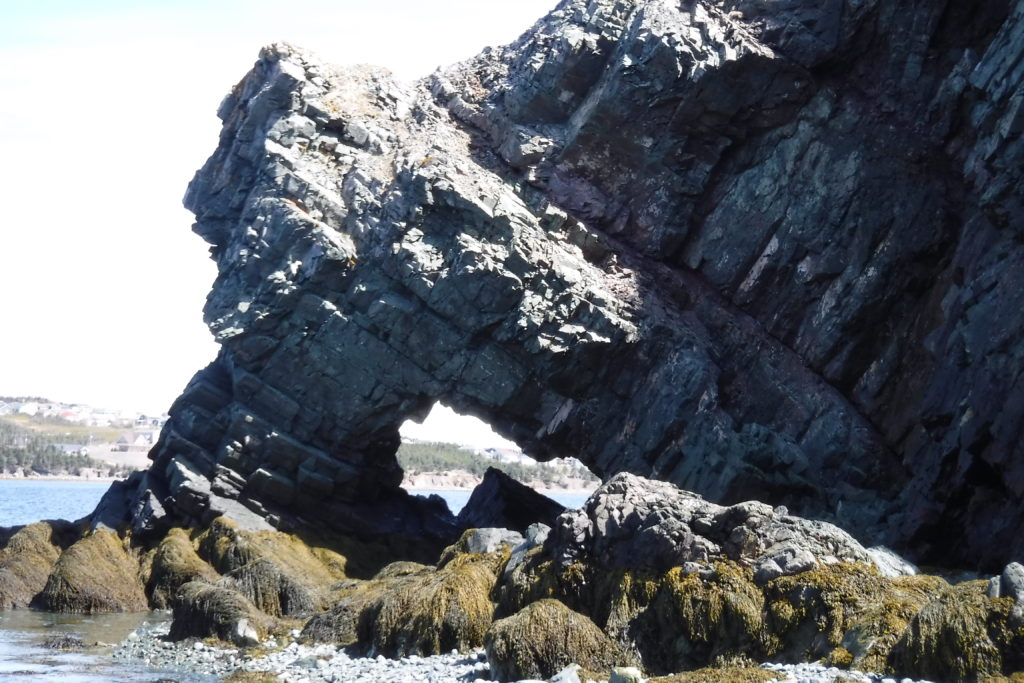 What You Need to Know about traveling to Newfoundland

I love sites such as Priceline for deals on hotels . I love that we can book ahead and not pay until later and I especially love that I can usually change accommodations without getting dinged a charge. (Read the listing carefully, though to make sure) What I don't love is you often don't get  accurate picture of the actual  place. For instance, if I knew there was construction going on at the hotel I booked, would I have stayed there? Maybe, but I wish I had known. Check TripAdvisor.
Moose roam often at dusk and dawn – be extra careful when travelling during these times.I avoided it all together.
Road markings in St. John's are… strange.  The quite faint painted lane lines look as if someone grabbed a chicken, dipped it's scrawny feet in paint and then chased it down the street.  Also, 'Y's' in the road materialize suddenly to the uninitiated, causing one to slow down to get one's bearings, which results in loud  honking and  the speeding  past  of impatient  area residents.
Sturdy hiking shoes are a must if you plan on hiking at all.  Layers- a must. Hat and mitts in May-yup.
Many seasonal accommodations and attractions don't open until the long weekend in May.Do your research carefully. The provincial tourism website is a great source of information.
If you don't have your FREE Parks Canada  Disco pass yet-you can order it here. Plus there is a great contest happening now-win a trip to to this gorgeous province!