How to Pack a Carry-on for 5 Days Travel to Newfoundland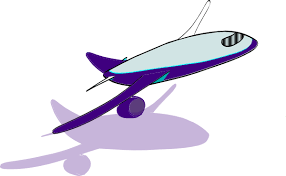 We leave on the 19th for five days in Newfoundland ​I have been thinking hard about what to  pack.  The main reason we are going especially in the Newfie season of 'Sprinter" is to  see an iceberg-checking one more thing off my Bucket List. I hope.
I have a little prejudice against paying for checked luggage-especially when we are going for only five days. We are each taking a duffel bag type thingy plus a backpack.
We decided against filling  those five days to the brim-leaving time for unexpected adventure is always fun, but we did book an iceberg boat tour out of St.John's,and  plan on using our free National Parks Pass 150 at Terra Nova National Park . Maybe  we 'll even get to do a bit of cod fishing.
We're splitting our time between 2 nights   in St.John's and the other 2 in Charlottetown, near the park. Day 5 is a we – need – to – start – heading – back – towards -the-  airport day.
So what will I pack? Considering it's likely to be cold, guaranteed to be windy and may be rainy or even snowy (why are we going  this time of year again? Oh yeah, Icebergs  )
I consulted the internet and a friend who lives in Newfoundland
Here's what made the list.
Waterproof hiking boots. (wear on plane)
Jeans and top (wear on plane)
Warm Jacket (wear on plane)
Lined wind pants
Sneakers/comfy shoes for walking around town
( I love Crocs -they are so comfortable and do not bother my bad knee at all.

Warm hoodie
Long sleeved tee  shirt-natural fabrics are warm and great for layering
2 short sleeved tees one  a little dressy(polyester resists wrinkling, and hand washed/dries easily)
Tights for wearing under stuff (like wind pants)
Casual slacks that go with all your tops
warm gloves
Warm hat Pj's
3 sets undies
5 pairs warm socks (cause I hate cold feet)
More 'pack light' tips to help you avoid the dreaded checked baggage
Plan your packing by making sure your clothing meets at least a couple of these criteria:
Comfortable  enough to sight see, but can be dressed up for the evening
Can be layered for cool or warm weather
Doesn't show stains
Can be worn with other items to make multiple outfits.
Hand washes easily and dries quickly
Stuff small items such as socks inside your shoes
Wear your bulky coat on the plane
Pack a couple detergent pods for hand washing a bunch of items if you are staying more than one night at  the same place.
Be sure to check the airlines web site for items that are not allowed to be carried in hand luggage, such as collapsible hiking poles.
​Here are Air Canada's carry on rules.