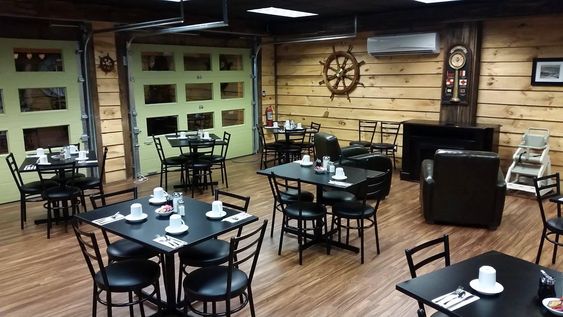 Fry Daddy's Windsor-Restaurant Review
Recently,we met some friends for lunch at Fry Daddy's in downtown Windsor. It was the first visit for us, although our friends had eaten there on  several occasions.
Located at 109 Gerrish St., it is a completely renovated space that once housed the Snap Dragon Cafe.The space was clean and held maybe 15 tables (I'm guessing ) and a cozy little spot in front of a fireplace with two large comfy chairs. In summer there's a patio outside to eat while enjoying the warm Nova Scotia sun. It's also licensed so, cheers to that !
There is not  a lot of parking, but there is also parking spots along Gerrish Street (if you can find one)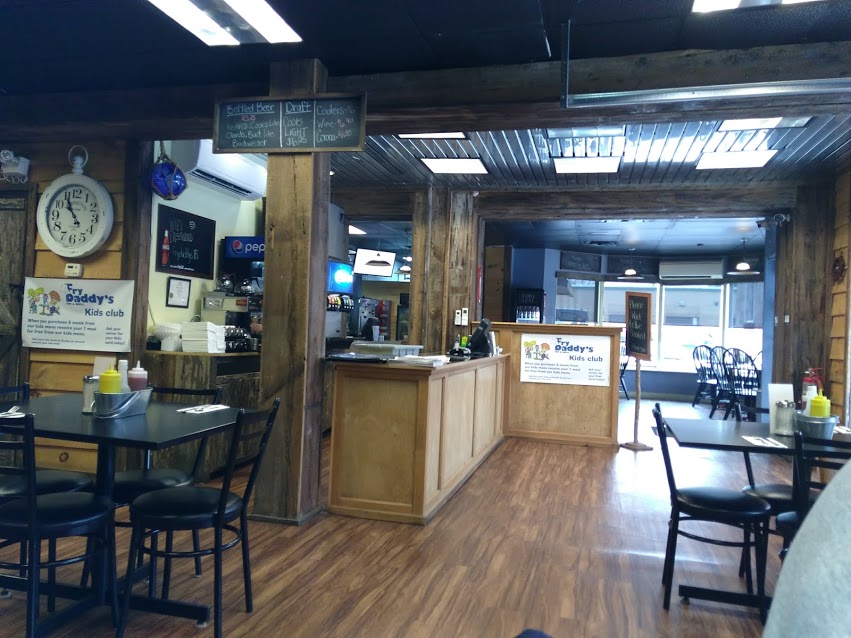 There is quite a selection on the menu and daily specials including two for one fish and chips on Tuesdays and 50 cent wings on Thursdays. They serve breakfast until 2 pm and have a Kid's Club offer – buy 6 kiddie meals from the Kid's Menu and get the 7th free.
Our friends ordered a hot hamburger sandwich and a club sandwich while I ordered the nachos and hubby stayed true to his fish and chips. All our meals were good-freshly prepared and plentiful However, I didn't take notice that the menu listed nachos as PEI Nachos-which are waffle fries loaded with the usual nacho toppings. It was good and filling with lots of veggies and mozzarella cheese  but….. not what I wanted.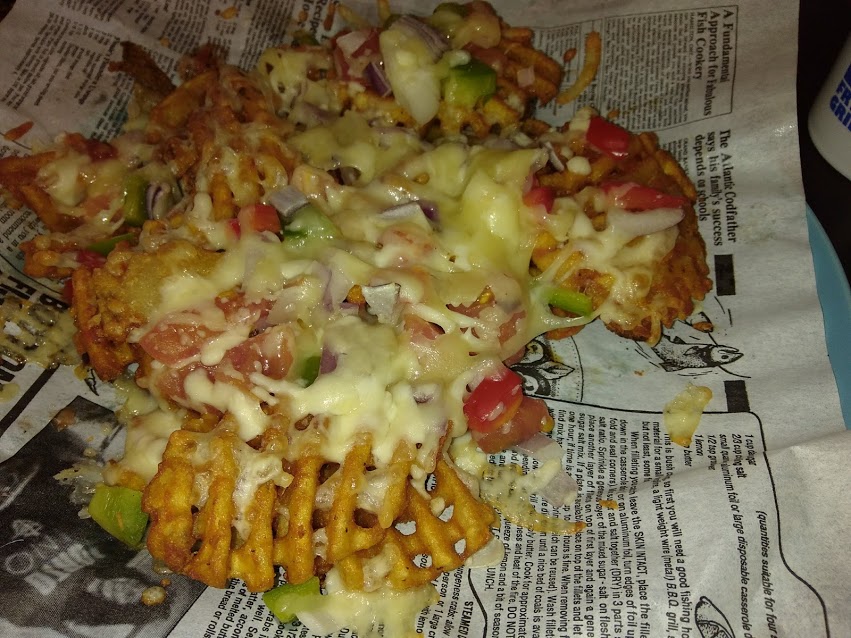 Our friends enjoyed their meals and hubby really like the fish and chips- he is somewhat of a self made fish and chips aficionado .In other words. he is quite picky. But Fry Daddy's fish and chips ranked 3rd in his list of favorites, after Vicki's in Coldbrook and Lisa"s Cafe in Windsor. Let me tell you-that is no small feat. Kudo's to Fry Daddy's for that!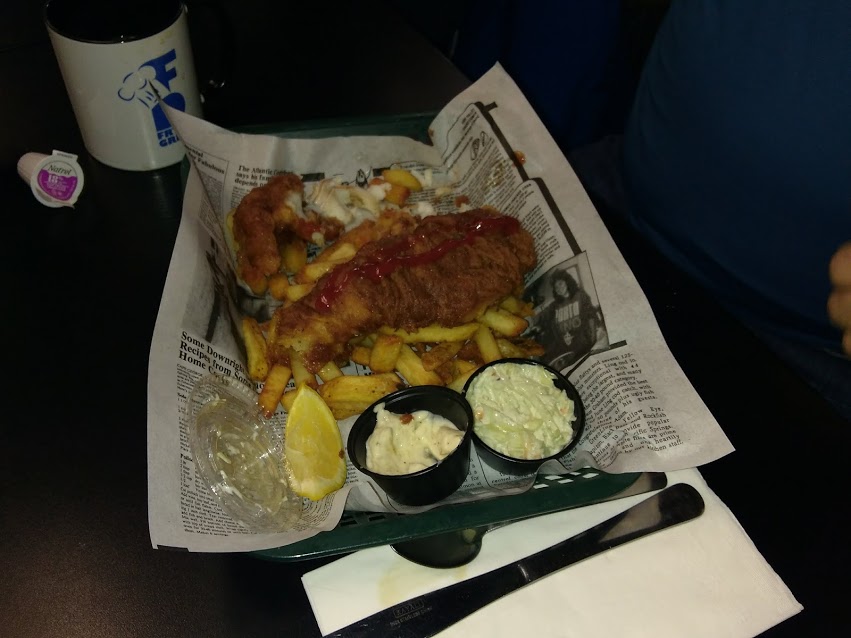 Staff was friendly and very attentive even though they forgot to bring us the water we asked for -twice. That's not  such a big deal, really, it was lunch time and they were getting busy. I saw a couple of orders of burgers go by that seems as if they were at least 6 inches high…yummy.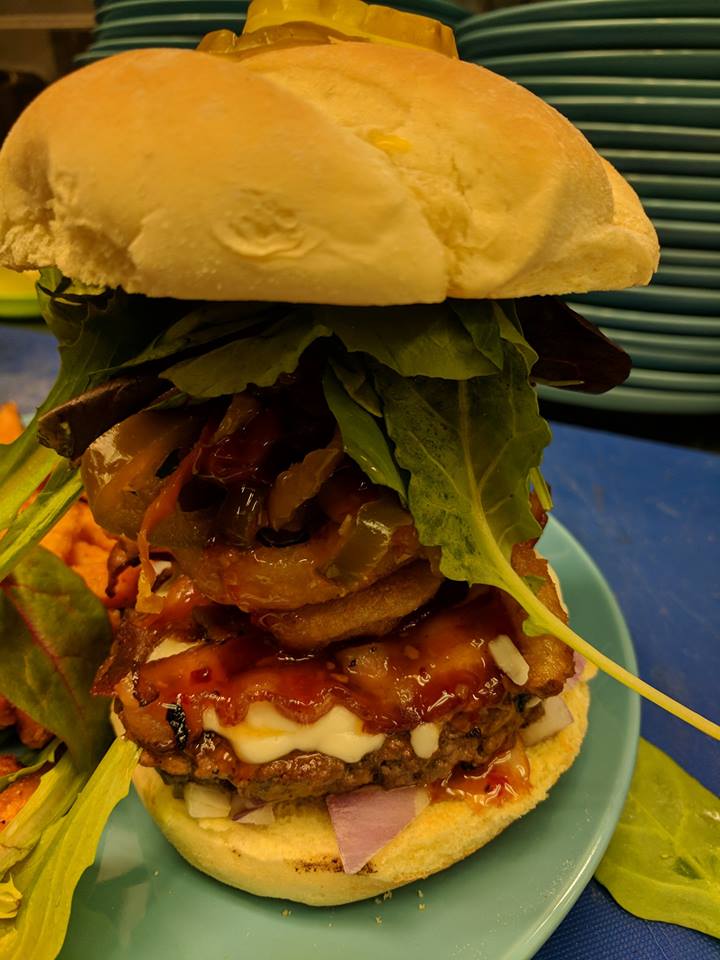 We would go back. And probably soon.
By the way,what's your favorite fish and chip spot?