Revisiting Evangeline Cafe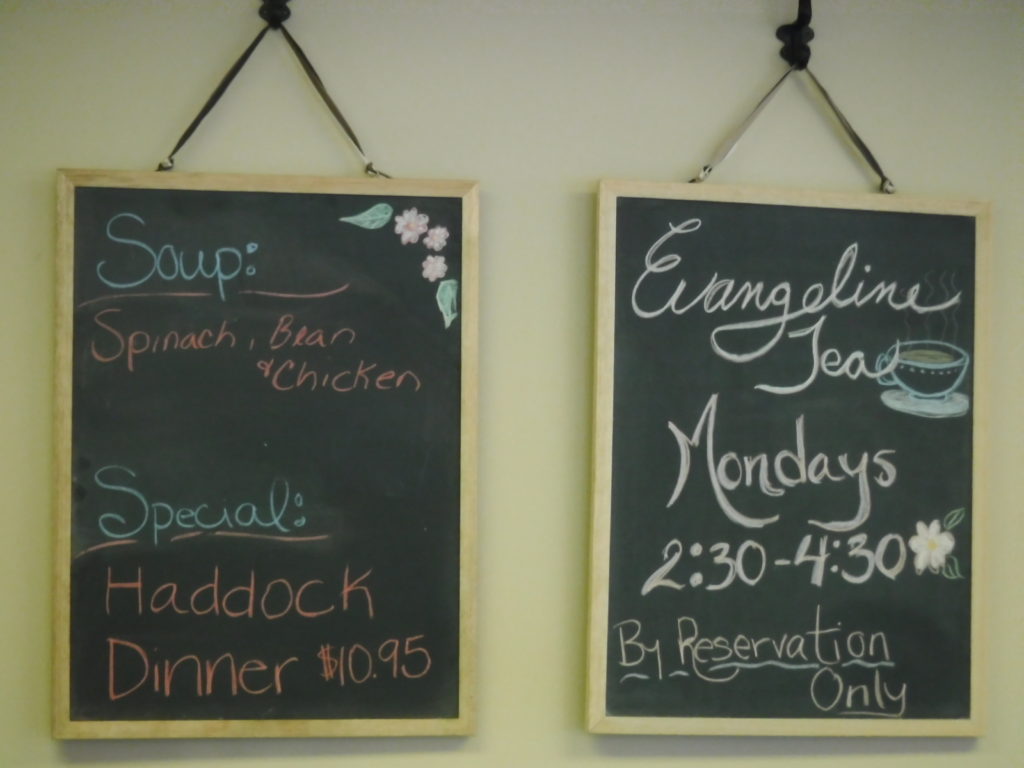 When I was a wee slip of a girl of 16, my best friend and I used to  pretend to be adults by walking up across the dyke from North Grand Pre and having toast at this little restaurant on the corner of highway one and Grand Pre Road.
During the decades, yes decades, that have passed since I last had toast at the Evangeline Inn Cafe, it's popularity has boomed. It's hard to even find  a place to park. And while a good part of that infamy is the pie (proclaimed as one of  Nova Scotia's 10 Signature Dishes in May of 2015 by Bill Spurr of the Chronicle Herald),pie is not what we are after.
Nope.It's breakfast. Still and always.Breakfast. Breakfast-And more than just toast.

Although I love my eggs, sausage and home fries,this time I wavered from my usual home style order and tried-yes I know-late in life- Eggs Benedict.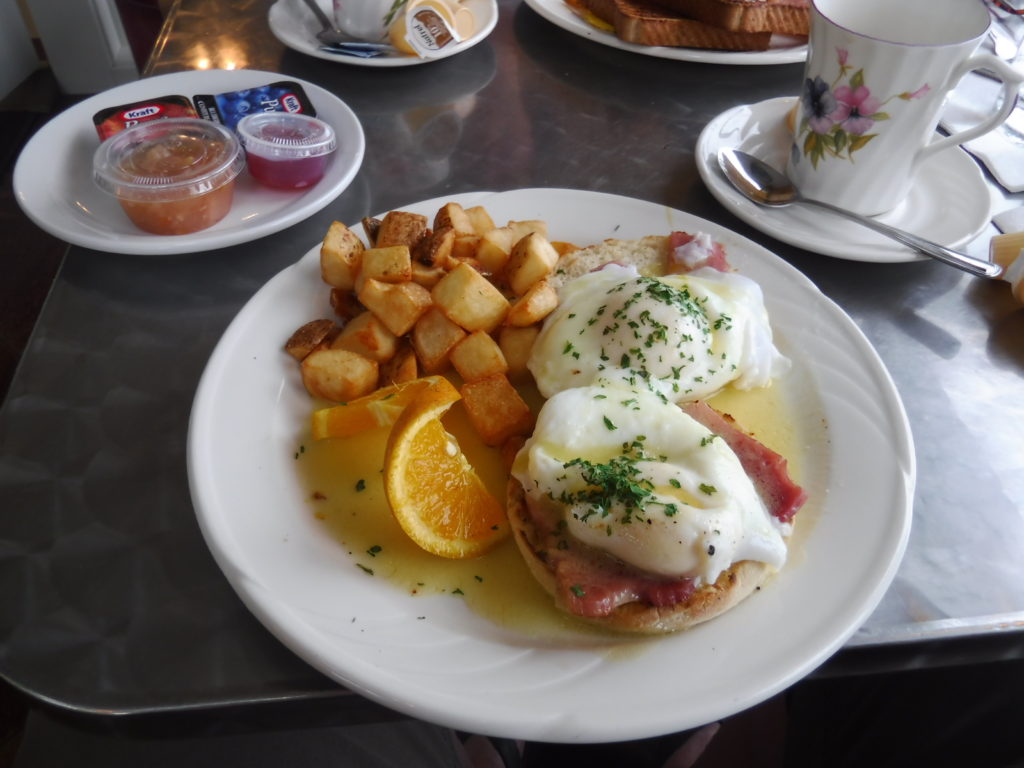 Now, I have no point of reference, being a Benny Newbie, but it looked good and tasted great. And, I thought it was a reasonable $9.95. Add lots of really good coffee in a fancy cup and  I was a happy girl.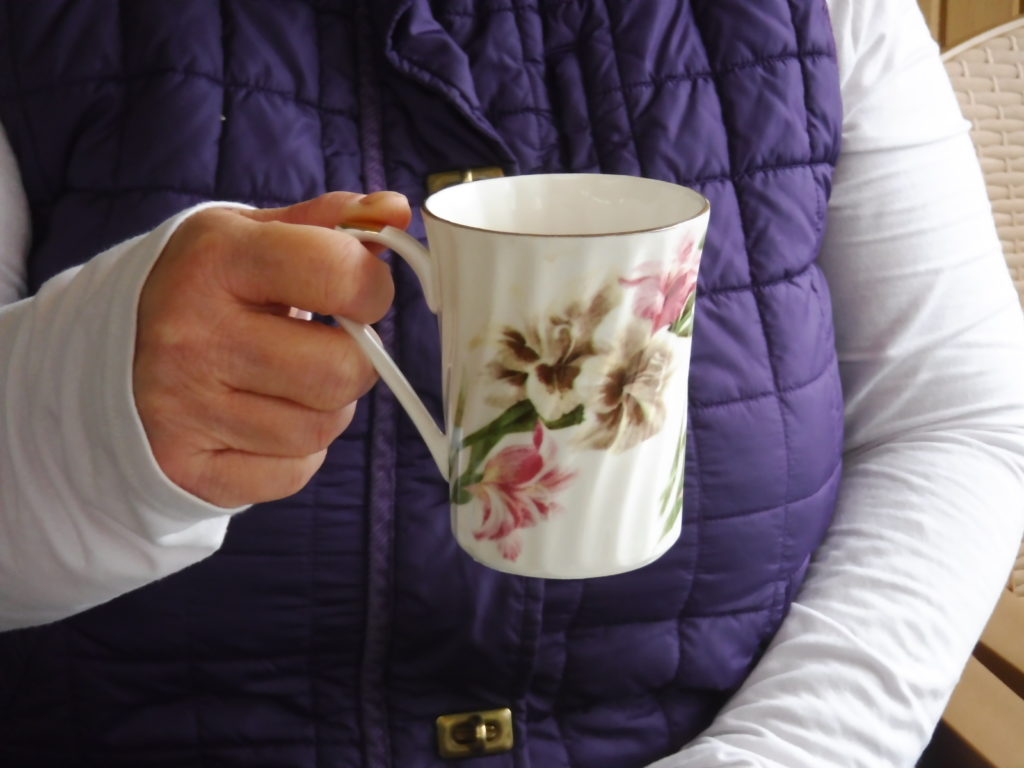 Of course, Evangeline's  Cafe, or as it is sometimes still  colloquially called, 'Stirlings' serves more than breakfast and pies.
As all good restaurants worth their salt in Nova Scotia, they boast a good seafood chowder. You won't find fish and chips , but there is quite a selection of  unique sandwiches- including the Farm Burger crowed with goat cheese and arugula -and home made soups.
Although I am a non drinker, I was quite impressed with the selection of locally produced spirits, with wines from not just one but almost every local winery and brewing company. Now that's supporting local!
I was particularly intrigued by one offering-so much so I may go back with a guinea pig, er,I mean friend who might be willing to try Stirling's Caesar.made with chili pepper vodka and garnished with olives and bacon. But not at breakfast, That's just wrong.
Here's  a Big SHOUT out to  folks at  Evangeline Cafe for sharing their super special  Peach Blueberry Crumble Pie Recipe with  Hello Weekend readers.
Peach Blueberry Crumble Pie
Pie Pastry of your choosing for bottom crust.
4 C. sliced peeled peaches
1 C. Blueberries
1/2 C. Sugar
1/2 C. Flour
Mix berries & peaches with sugar and flour.
Topping : 3/4 C. Flour
1/2 C. Brown Sugar
1/4 Tsp Cinnamon
1/3 C. Butter
Sprinkle on the top. Bake at 350 for 50 mins

What You Need To Know About Evangeline Cafe and area
Take Exit 10 from Highway 101-a five minute drive will bring you to Evangeline  Cafe on your left. Parking is along the front and up in back near the motel.
The cafe is open seasonally, May to October, 8 am-7 pm , excpet Sunday 9 am-7 pm
Reach them at local: 902 542-2703 toll free: 1-888-542-2703
Why not plan to spend the day? In August, head across the dykes (turn right at the intersection) to Evangeline Beach  where sandpipers follow the tide out to stuff themselves with mud shrimp  and fortify themselves for the long trek to South America. Please watch from a distance-these charming shorebirds are at risk and need our help to survive and thrive. See a YOUTUBE Video of these little guys here.
On the way to the beach or returning ( see pipers on the ebb tide) stop at Grand Pre National Historic Site-also an UNESCO site -take time to view the short film on the expulsion-it will move you.
Finally, take a few  minutes to go through the Covenanter's Church (turn left at the intersection)