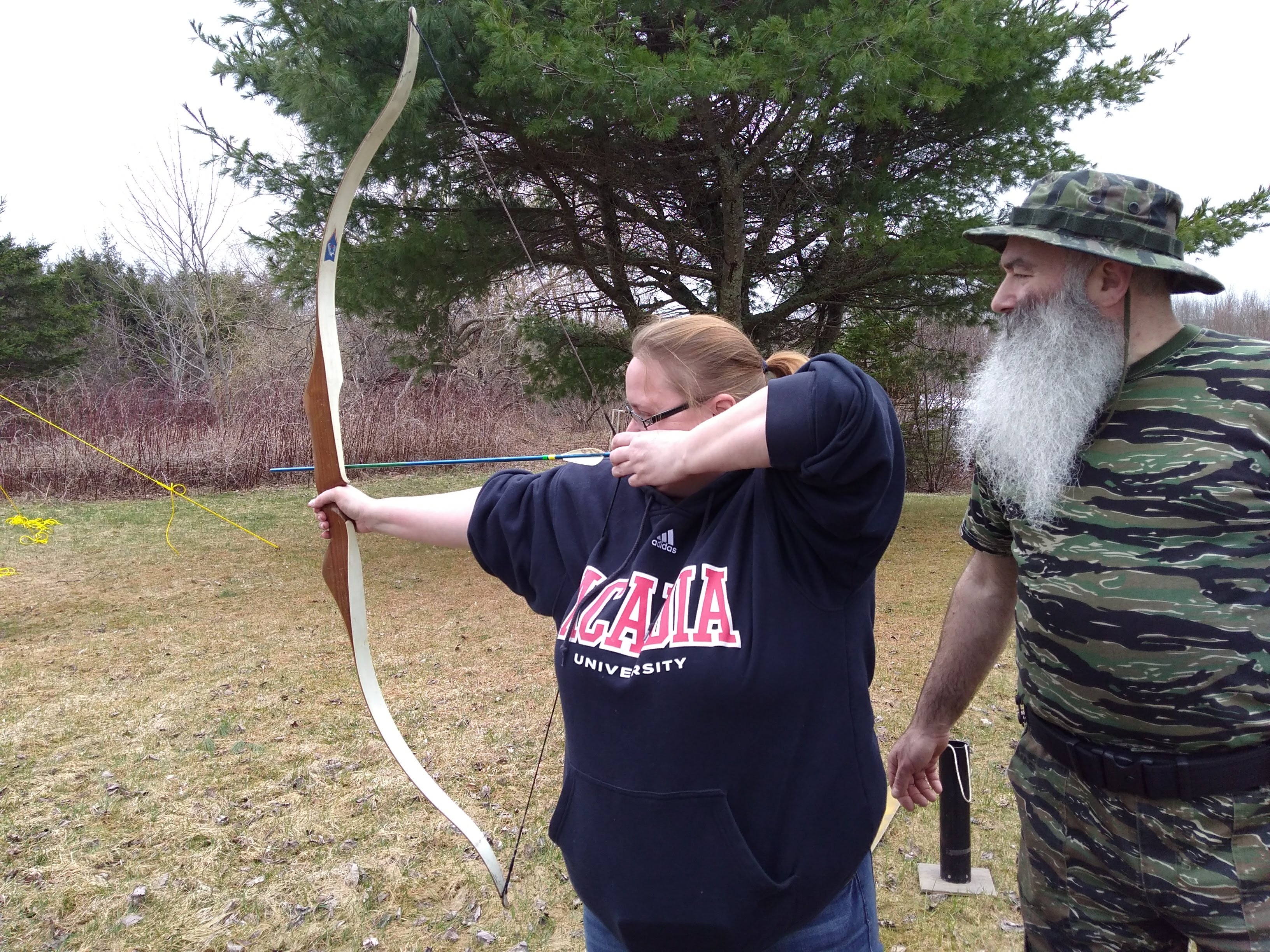 Annie, Get Your Gun. Ladies Day @ Annapolis Valley Shooting Sports Club
Every year, the Annapolis Valley Shooting Sports Club hosts a Ladies Day sometime during the spring. Checking it out has been on my to-do list for a year or two and this year, it fit in my schedule.
Not sure what I expected, but it was pretty basic. Buy tickets at 1.00 each,and go give whatever deadly weapon you fancy a shot. Pun intended.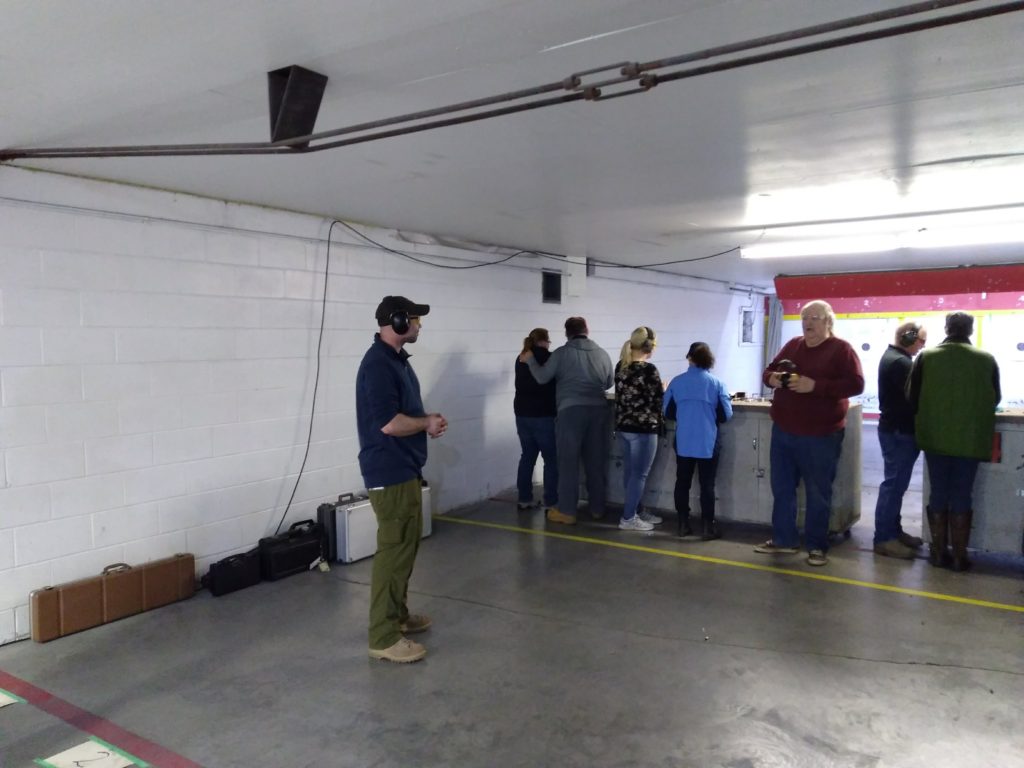 The club informally began in 1958 to meet the needs of skeet and trap enthusiasts and  quickly grew to over 40 members. Housing developments near the club's Kentville location forced them to move to the current location in White Rock-a 225 acre property with 5 active sections including Archery, Black Powder / Cowboy Action, Handgun, Rifle and Shotgun.
The club has a full service clubroom and an indoor shooting range.
The indoor range was our first stop and it was loud. I chose a sinister looking revolver (well, all handguns look sinister to me), crammed in my ear protection after a bit of instruction,had at 'er. I don't know if I hit the target  at all.
Next we stopped at the archery range where a sample of recurve bows were there for the trying. My daughter-in -law shoots a compound and I have at least picked up a recurve before so we had high hopes of hitting something-anything. It took us 10 shots  (5 shots for 2 tickets) but eventually, we both assassinated  a balloon.
At the Black Power/Cowboy section, a  tall,costumed 'sheriff 'instructed me in the operation of a shotgun.
The last stop was skeet shooting. Not for me. The ability to understand and remember  which shotgun components to operate in a timely and safe manner while looking for and aiming at a target is most definitely beyond my capabilities. And it doesn't seem fun enough for me to want to improve. I have enough multi tasking in my life. Pass.
The members were helpful and knowledgeable and it's a great opportunity to pretend to be  a badass for an afternoon,while deciding if it might become a new favorite hobby. Membership requires a probationary period and , unless you plan on only participating in Archery, you'll need a Possession and Acquisition License (PAL) or Possession Only License (POL)  New members must also attend an Orientation session and complete a number of training classes.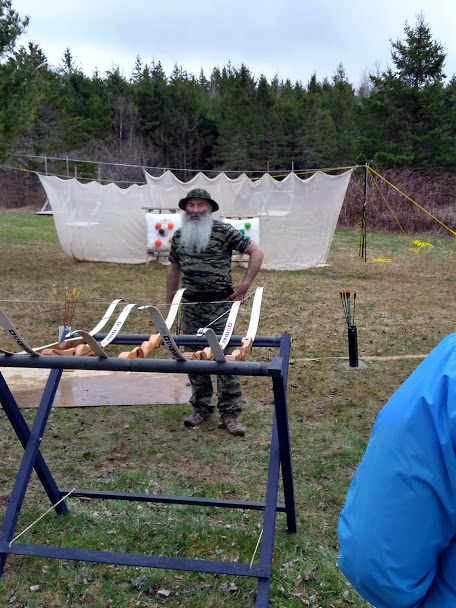 What You Need to Know About Annapolis Valley Shooting Sport Club
The club is located at 377 White Rock Rd, Kentville, NS
Annapolis Valley Shooting Sport Club hosts a few special events such as Ladies Day throughout the year. Check their website for dates and times of these.
Events go rain or shine.