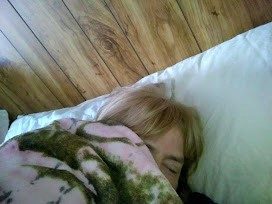 20 Things to Do When You're Snowed In
It's February. And although we have had quite a mixed bag of weather  in Nova Scotia, FOR SURE there is still stormy weather coming our way at some point. We may even be snowed in.
Here's a list of 20 activities to keep yourself from going stir crazy, and quite a few you can do with no power as well.
Take an online course. There are tons of free or low cost courses in every imaginable topic.
Do a jigsaw puzzle or a craft such as a seasonal wreath


Write your birthday and special day cards for the WHOLE year. And then address them,maybe even stamp them.You'll thank me later.

Start a recipe book of family favorites to pass along to your kids. I did this for my boys for Christmas, worked at it a little at a time and got it printed off as a coil booklet at Staples.

Organize your bookshelf and prepare to donate or giveaway what you don't love. If you can.


Take  a few hours for a retreat day- soak in a sudsy tub, retreat to a quiet spot with candles, journal, your favorite pen, quiet music

Create a Vision Board for the coming year.


Make a vision board on a day when you're snowed in

Work on  your family tree

Hem those bloody pants

Bake brownies.Only chocolate 🙂

Plant some herbs. 

Bake  a pot of beans from scratch

Watch endless junk TV-you're allowed.

Start that blog you've been thinking about

Reread a favorite novel


Play games like Monopoly

Toast weiners in the fireplace

Make a snowman

Clean out a closet

Take a looonnng nap
What are your go to activities for storm days? Comment below!